Tips for International Students About Renting in Canada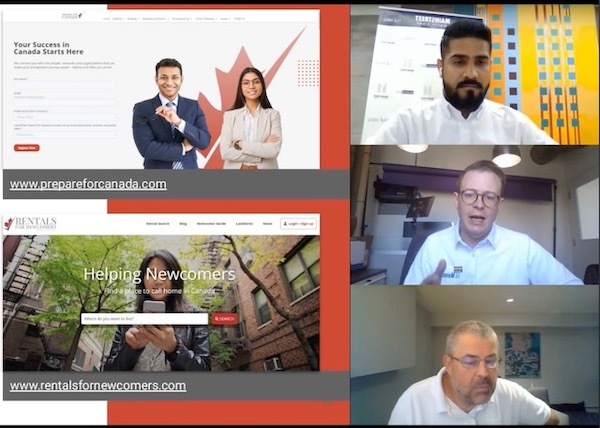 International students to Canada face many unique challenges in finding off-campus housing.
And as rent prices rise dramatically across the country and vacancy rates shrink, every bit of advice can give you an edge over the competition (and there is lots of competition!).
In a recent webinar specifically designed for international students coming to Canada, Jesse Greenwell and Yash Gupta of Mainstreet Equity Corp. shared their lengthy knowledge and experience (Yash is a former international student) in Canada's rental industry.
Canada breaks international student records
Mainstreet was founded by Bob Dhillon, OC, who came to Canada as an immigrant and built one of the country's most successful real estate companies. 
Recent information released by  Immigration, Refugees and Citizenship Canada (IRCC) revealed that in 2022 Canada received a record 551,405 international students from 184 countries.
And, setting another record, as of Dec. 31 of last year, 807,750 international students now hold valid study permits.
Students contribute billions to the Canadian economy
According to a Dec. 2022 Toronto Star story by Nicholas Keung and Ana Pereira, international students, through their spending and tuition, contribute $22 billion to the Canadian economy and support 170,000 jobs in the country.
RELATED STORY: Home-sharing is another rental solution for newcomers
Watch the renting webinar here
You can access this incredibly informative webinar here. A highlight for me is when Yash details how as an arriving international student, he got caught up in a rental scam. So many great tips here from the experts that include:
Understanding your rental accommodation options
How to search for off-campus housing before and after you arrive
How to sell yourself to prospective landlords
Tips for avoiding scams
Purchasing renters insurance 
And much more.
So, if you are an international student who will be moving to Canada within the next 6 months, this webinar is designed to help you. So, watch and enjoy and let us know what you think. 
Oh, and you might also find these stories helpful as well:
Here's How Newcomers Can Impress a Landlord
Understanding Renters Insurance
Newcomers Guide to Renting in Canada