How Newcomers to Canada and Students Can Spot and Avoid Rental Scams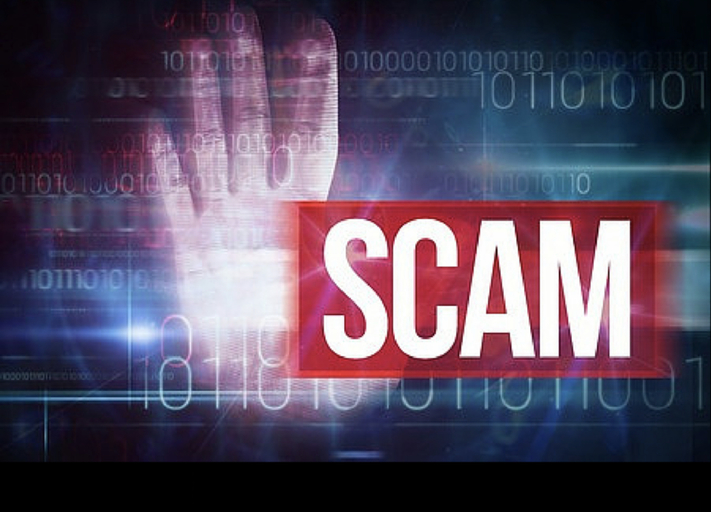 As a newcomer arriving in Canada, your first priority is probably to find a place to rent (and, of course, a job). Luckily, most landlords and property management companies and dedicated rental websites in this country are reputable and honest.
But as rent prices climb and vacancy rates fall, the scramble to find rentals has become increasingly competitive, particularly in the Gateway cities such as Toronto and Vancouver. 
Sadly, some disreputable landlords will scam you if you are not careful and prepared.
During the summer and fall months, scams increase, with international students unfamiliar with the ins and outs of Canadian housing the prime targets.  
"This is a time when these scams are expected to pick up," Chris Borkowski, a broker with Realty Executives Group, a real estate company in Thornhill, Ont., recently told the Globe and Mail's Patrick Egwu.
In the wake of a recent scam involving fraudulent listings on Kijiji, Toronto Police Service is advising potential renters to ask for their identification and to try and get a picture of the landlord. 
But "you have to be very careful," cautions Constable David Hopkinson.
Rental platform liv.rent recently noted a 47 percent increase in rental activity in June 2022. That increase also saw a tripling in reports of suspicious listings.
It's important, notes liv.rent to be suspicious of listings that emphasize urgency and are in a hurry to secure your deposit. Also,  blurry photos and obscured address details should raise alarms.
In a news release, liv.rent cautions that "opportunistic scammers are more prevalent now than ever, costing Canadian renters 12.3 million dollars through merchandise scams—which include rental scams—in 2021, according to the Canadian Anti-Fraud Centre."
Here's some advice to help newcomers and international students recognize scammers and their methods and to take steps to ensure you have a successful first home rental experience in Canada.
Always sign a written lease
So let's get started. The best way to protect yourself is to not deal in cash. It's that simple. Cash-only deals are the No. 1 scam, and usually a tip-off that something is definitely not right. Cash cannot be tracked.  Avoid dealing in hard currency if you can. Same with wire transfers "upfront."
Next, always sign a written lease. A hard copy lease is always preferable, but these days e-leases are becoming common. Oral agreements, another tool used by scammers, are definitely to be avoided. If possible, make sure that the landlord is present when you both sign and that you and the landlord each sign and each gets a copy.
Also, make sure the rental price offered verbally by the landlord matches the rental price on the lease.
Dishonest landlords will often try to quietly change the numbers in the rental agreement.
Determine who actually owns the apartment
Another important safeguard is to determine before signing the lease who the home or apartment building owner is and whether you're dealing with a person who has the authority to rent out the unit. The name of the property owner (individual or company) must be on the lease document. If it's not, walk away. And do not accept anyone offering to "send the documents to you later." That's a warning sign.
Anyone who is trying to pose as a trustee or says that he's working on behalf of the owner should have the corresponding documents proving this fact.
This, by the way, also applies to situations where the documents state that this house has two owners because in this case, you should ask for written confirmation from the second owner that she is aware of the rental process and approves the rental agreement.
Try to avoid subleasing
Four, avoid subleasing. Sub-leasing, while common, can be the shakiest and the most dangerous thing you can get yourself into. Checking whether the original tenant has the right to sub-lease the place is unbelievably hard, and you can never be sure that everything is all right and you're not becoming a part of a rental scam.
The most interesting thing about sub-leasing is that both you nor the original tenant cannot feel secure about it due to the original agreement and the fact that the landlord can evict both of you if the sub-lease is forbidden by the original contract.
The best way to avoid problems with the sub-leasing is to talk to the original tenant and work with her on adding your name to the original agreement.
Meet the landlord in person
Fifth on our list of spotting a scam is meeting the landlord in person, even if you've used a site such as rentalsfornewcomers.com and rented your place before arriving in Canada.
Even if the entire transaction was done online, which is becoming increasingly popular and common, and your tour was virtual, once you arrive in Canada, schedule a meeting with the actual landlord.
Before renting that first apartment, do your research. This can't be stressed enough.
Any landlord who is a potential scammer will avoid a chance to show you a place, and skip any kind of real interaction, including the property tours and agreement signing that a legitimate landlord usually prefers.
Paying rent online is a foolproof way to protect yourself from fraud.
Be wary of the middlemen
Sixth, rental scammers abound on sites such as Craigslist and Kijiji (check out the study called 'Understanding Craigslist Rental Scams'). Typically, they pose a "middleman" authorized to rent the place to you. Most times, the place is real, but they don't really have access to it. They find this place on another real-estate platform, take the pictures and description, and place all this info into the Craigslist ad. They insist on collecting a rental payment, security deposit and other payments that can be part of a rental agreement,  and then they disappear with your money.
Before renting that first apartment, do your research. This can't be stressed enough. Do basic research on the internet, google the landlord and property management company, or rental website. Check e-mails, names, property addresses, etc., looking for controversies or criminal charges or scam warnings.
If there is a real estate company that represents this particular landlord, make sure you google some feedback and reviews regarding their professionalism, reputation and credibility. If they are good, there should be testimonials from former clients and peers.
Know the median rental price in your city
Also, as part of your required research, investigate the median rental price in the city or location where you're trying to rent. This should give you a basic understanding of what kind of price is reasonable for the particular place and neighbourhood you're looking at. Check out Padmappers, Rentals.ca, Rentsync, etc. These companies issue monthly reports on rent prices across Canada. Once you have this info, be suspicious of any rental with a price well below the median. It could be a scam and a warning (too good to be true) that something isn't right.
If you can, speak with current or past tenants about the landlord.
Only rent from a renting platform, like rentalsfornewcomers.com, that is transparent in all dealings and verifies its users (landlords and property management companies). If it doesn't, move on.
If you can, speak with current or past tenants about the landlord. Also, many landlords today will provide references or online testimonials about their property and stewardship.
If you are being rushed, beware
Finally, if the landlord is rushing to sign you up, that's a warning sign. Responsible, legitimate landlords will definitely want to run a background check and see the credit reports of their prospects. This protects both the landlord and the tenant.
If the landlord doesn't care about your background, beware. Things might be shady.
For example, police in Toronto Police Services recently issued an alert about a downtown condo rental scam. 
Here's how it worked:  the scammers placed rental advertisements on Kijiji for rental units at two buildings on York St.
The suspect acted as an agent of the property owner
"The suspect and victim correspond via phone and text to discuss the property," the police said. "The suspect meets with the victim at the rental location. The victim is shown a property, and the suspect acts as an agent of the property owner."
Here's the scam: the suspect is actually a short-term renter who's booked the unit temporarily only to access the property!
"The victim signs what they believe to be a valid rental agreement and then sends a deposit via an electronic money transfer. Once the money transfer is received, the suspect no longer returns calls or messages and blocks the victim's phone number," said the police.
Goodbye money!
This popular scam used on international students
Take note that this is also a popular scam used on international students to Canada who are often in a hurry and desperate to rent an apartment or condo. 
Summer is a prime time for scams targeting international (and domestic) students. 
Dania Majid, a lawyer with the Advocacy Centre for Tenants Ontario, a community legal clinic that protects low-income tenants and advocates for affordable housing, told The Globe and Mail that scammers' "attention usually turns to international students around this time, especially since they don't know how the rental market here works>"
Rob Watt, the CEO of The DMS Group, says one way for international students to avoid a scam is to engage the off-campus housing office of the school you're attending. 
"Most of the colleges and universities have an off-campus housing office or at least somebody responsible for that," said Watt.  "And through that office, you can connect yourself with landlords and property management organizations that are accredited and recommended by that school. That's the first thing I would do."
If you have been scammed, here's what you can do:
·       Call the police and give them all the details you have on the deal you had and the person that turned out to be a scammer
·       Contact your legal advisor or a lawyer who handles these issues
·       Post a negative review on this ad to make sure that no one else will fall into this trap
Trust your instincts
Finally, here's some additional advice from Real Estate Property Management Services on how to avoid rental scams:
Never transfer money to someone you haven't met, and never pay a deposit without seeing the rental unit first.
If you have suspicions about a possible landlord or property manager, go with your instincts.
Take time to compare prices in the market.
A written lease should always be signed before paying the security deposit and rent.
Never Rent Without Having A Look At The Actual Place
Having a chance to look at the place you plan to rent should be the number one priority for you, and once this requirement is not met, you can skip that landlord.
Any landlord who is really planning to rent out the place is ready to show it and confirm that it actually looks like the pictures he provided on the website. Schedule the open house visit and evaluate the real property condition.
This also goes for those who are trying to rent a place in another city while working on the relocation process. Basically, even in this situation, you should ensure that your friend, family member or trustee pays a visit to the landlord's unit and looks at it.
Check out your rights as a tenant
Even though there are lots of scammers who actually have access to the property, insisting on a house tour is a huge step towards a more transparent and happy first rental process in Canada.
And remember, renters have rights. Each province and territory have Landlord and Tenant legislation, and the rules and regulations vary by province.  For example, in Ontario, Canada's largest province, the legislation is called the Residential Tenancies Act. This legislation is in place to protect renters.
Avoid those scams, and who knows, maybe your first rental will always be your favourite rental.
You might want to check out: