Renting To Newcomers: What Landlords Need To Know
Canada's goal is to welcome over 400,000 immigrants a year between now and 2025. Experts predict that number may rise to 600,000 a year, depending on when we safely exit the Covid-19 pandemic and on the needs of the economy. That's a lot of potential newcomers and international students renting from landlords.
Bob Dhillon is the head of Mainstreet Equity, a public company headquartered in Calgary. He is one of Canada's largest - and most recognizable - landlords.
He's also a highly successful economic immigrant who knows first-hand the impact of immigration on Canada's rental/real estate industry. So it's no surprise that Dhillon has positioned Mainstreet to capitalize on what he believes will be a huge surge in demand for rental accommodation once the country reopens to immigration, which includes the anticipated return of international students.
"The math is simple," Dhillon recently told The Calgary Herald. "We will see a population growth of 1.2 million through immigration in the next few years — the government has said that — and though not everyone will be a renter, that number is so large there will be a supply and demand imbalance for rental accommodation."
Millennials form the majority of those coming to Canada, a fact not lost on Dhillon, who started in 1997 as a one-man operation and who has turned Mainstreet into Canada's highest performance real estate company.
Robust demand for rental housing
"The millennials, the Z cohort — they need a place to live, immigrants need a place to live and foreign students need a place to live, domestic students as well," he said.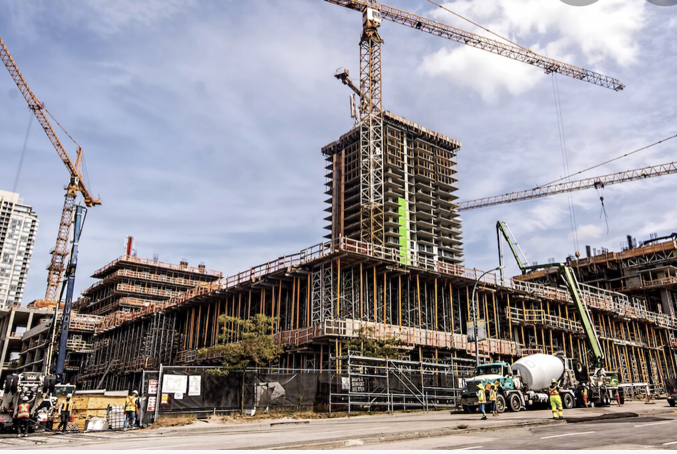 Immigration, as global studies show, increases the demand for housing and rental units, and that growing demand for housing from newcomers will also increase house prices.
TD Economist Rishi Sondhi wrote in a research note last year that "from 2016-2019, Canada saw a tremendous expansion of its population base as federal immigration targets were raised, and a myriad of factors drove a historic intake of foreign students."
"This underpinned home sales, drove robust demand for rental housing, and supported the fastest pace of homebuilding since the Global Financial Crisis," he continued.
Canada's economy is immigrant-reliant
Sondhi noted that it would be difficult to understate the impact that immigration-driven population growth has had on Canada's housing and rental market over the last decade, especially in the second half of the 2010s.
Canada is one of the most immigrant-reliant advanced economies in the world. Prior to Covid-19, net migration accounted for more than 80 per cent of this country's population growth, compared with about 40 per cent in the U.S.
"History teaches us that when we grow our immigration levels, we grow our economy" - Canadian immigration minister Marco Mendicino 
Canada has a population of 38 million people with almost 22 per cent of the population being immigrants, according to data from the last census conducted in 2016 (a new census is now underway). Every year Canada says "hello!" to newcomers from around 200 different countries.
So, landlords and property managers may ask, exactly where does this newcomer millennial rental market come from?
India is the main source of newcomers
Based on recent patterns, India, China and the Philippines will form the top three sources of new permanent residents to Canada (provided everyone is vaccinated for Covid-19, thus allowing travel restrictions to be lifted).
Those three Asian countries - along with Nigeria, Pakistan and the U.S. - were responsible for more than half of the 341,175 new permanent residents who settled here in 2019.
 India remains the biggest source of new permanent residents to Canada.  From 2015 to the end of 2019, immigration from India grew nearly 117.6 per cent to 85,590 from 39,340 in 2015.
The federal government's plan still aims for 401,000 new permanent residents in 2021, and then 411,000 in 2022 and 421,000 in 2023. As mentioned, those targets may rise substantially.
Why such ambitious targets?
It's all about the economy, of which renting and real estate are essential sectors.
As Canadian immigration minister Marco Mendicino said earlier this year, "History teaches us that when we grow our immigration levels, we grow our economy."
Speaking to The Wall Street Journal, immigration lawyer Chantal Desloges said that the immigration targets make sense.
"We know that long term, demographically, we need those people," she said.
"Immigration is a key element of economic growth in any economy, but that is especially true in Canada," Scotiabank's Senior Economist Marc Desormeaux wrote in the March, 2021 report. "Fundamentally, it impacts the size, age structure, and skill set of the pool of individuals available to work and produce goods and services."
Three specific goals for newcomers
Immigrants/renters typically arrive in Canada with three specific goals: secure a place to live, find a job and develop a long-term financial plan.
Canada, in 1967, became the first country in the world to introduce a points system for economic class immigrants. The goal of the points system is to help assess immigration candidates objectively based on human capital characteristics such as their age, education, language skills, occupations, and work experience. 
Other countries such as Australia and New Zealand have adopted our successful model, which we still use.
A Globe and Mail article from 2015 estimated that Immigrants come to Canada with an average of $47,000 in savings. A couple who are immigrating to Canada must have a combined sum of $16,135 in settlement funds.
Emphasis is on skilled immigrants
Canada's system obviously puts great emphasis on finding skilled immigrants. Newcomers to Canada are more skilled than immigrants to the United States. George J. Borjas, known as America's leading immigration economist, compared immigrants to Canada and the U.S. Those coming to Canada were indeed better educated and received higher wages once settled, Borjas concluded.
Economists generally agree that steady growth in population is good overall for long-term economic growth. A larger workforce as a result of immigration creates a broader tax base and helps pay for government services, which is vital in places like Canada that are currently challenged by low birth rates and an ageing population.
Interestingly, one in five home purchasers prior to the pandemic was a Canadian newcomer, about 21 per cent of the homebuying population, according to a Royal LePage survey report.
Most wait three years to buy a home
Based on Canada's stated immigration targets, newcomers will purchase 680,000 homes across Canada over the next five years.
Nearly 31 per cent of new immigrants are families with children, according to the commissioned report that surveyed over 1,500 newcomers who have landed in Canada within the last decade, wrote Livabl's Michelle McNally.
For landlords and property managers, it's important to note that despite the fact that 75 per cent of newcomers arrive with savings to buy a home, the Royal LePage survey found that the average time immigrants wait to purchase a home is three years. 
As rental housing providers, we play an important role in providing safe, secure and equitable housing to people of all backgrounds. Throughout the month of June, we will host a series of educational webinars focused on Anti-Racism, Diversity and Inclusion. pic.twitter.com/Kbash0bihO

— FRPO (@FRPOFACTS) May 17, 2021
In Ontario, Quebec and British Columbia (the most expensive provinces), newcomers are more likely to rent their first home than purchase right away. In British Columbia, 72 per cent of recent immigrants rent, compared to 55 per cent in Alberta.
Newcomers face added rental challenges
Still, despite being essential to Canada's future, newcomers face many challenges when attempting to rent: lack of rental and credit history, language barriers, prejudice, no recommendations, no letter of reference, no guarantor and maybe no immediate job.
Samar Kassem, who worked with the non-profit agency DIVERSEcity Community Resources Society in Surrey, B.C. on settlement and housing issues, told Canadian Immigrant that newcomers are "vulnerable … when it comes to renting and buying."
For landlords, the vast majority of newcomers (88.4 per cent) settle in four provinces: Ontario, British Columbia, Quebec, and Alberta. Most of them also live in major urban centres like Toronto, Montreal, and Vancouver. These three cities alone receive 61.4 per cent of all recent immigrants.
The appeal of mid-sized cities is growing
However, according to a recent paper by Ryerson University's David Campbell, small to mid-sized cities in Canada are starting to attract more immigrants.
The number of immigrants settling in smaller urban centres went up by 45 per cent between 2013 and 2019, compared to nine per cent in Canada's four major cities, according to Campbell. In the same period, the number of new immigrants increased by 40 per cent in Canada's major urban centres.
On a macro level, the study found that the provinces with the largest growth of immigrant workers also had the fastest-growing economies.
Highest education levels within the economy
Immigrants are mostly found at the highest education levels within the Canadian economy. In Canada, 38 per cent of male workers with a post-graduate degree are immigrants to the country, and while 23 per cent of Canadians are foreign-born, they comprise 49 per cent of doctorate holders. A long-term problem for skilled immigrants is the recognition of foreign credentials.
The median entry wage for newcomers who arrived in 2017 was the highest to date, reaching $30,100 in 2018, says StatsCan.
More immigrants admitted in 2017 also had pre-admission experience in Canada, such as having held a work or study permit or having claimed refugee status prior to admission. Pre-admission experience, which can supply immigrants with language skills and job-market knowledge, can help them settle more quickly than those with no pre-admission experience.
Higher entry wages—wages reported one year after admission—are associated with having a work permit prior to admission. In the 2018 tax year, among immigrants who arrived in 2017, median entry wages were highest for those with both a study and work permit ($44,000) and those with a work permit only ($39,100). In fact, the median entry wage of immigrant tax filers with work permits surpassed the Canadian median wage of $37,400, reports StatsCan.
International students attracted to Canada
Whether it's because Canada is consistently ranked as one of the top countries in the world for quality of life coupled with a world-class education system, students looking to study abroad flock to this country. 
Prior to the pandemic, there were almost 700,000 foreign students registered at Canadian schools (universities and colleges), according to Study International. Students from India comprise about a third of that number. The overwhelming majority of international students rent. 
Global Affairs Canada estimated that "in 2017 and 2018 respectively, international students in Canada spent $18.4 billion and $22.3 billion on tuition, accommodation, and discretionary spending."
The study also revealed:
The total annual expenditures of international students, including their visiting families and friends, contributed $18.4 billion and $22.3 billion to economic activities in Canada in 2017 and 2018, respectively. This translates into a $16.2 billion and $19.7 billion contribution to Canada's GDP in 2017 and 2018, respectively.
GDP contributions include both direct impacts and indirect impacts, where firms supplying goods and services to the education services and other sectors are also taken into account.
An impressive 16.3 per cent growth in the number of long-term international students in 2018 accounts for most of the higher spending and associated economic impact compared with 2017. Students from India contributed most to this overall increase, with Ontario accounting for the biggest increase in the number of international students.
In small university towns like the University of Lethbridge [Alberta] or in Thunder Bay [Lakehead University], Ontario, they have a large impact through renting homes and buying goods and services" - University of Calgary policy expert Robert Falconer
In 2018, Ontario, with the largest number of students, made the largest contribution to GDP with 55.3 per cent of the total followed by British Columbia, with 19.8 per cent and Quebec, with 11.9 per cent.
The amount of international students' overall annual spending translates to 180,041 jobs supported in the Canadian economy in 2017. The comparable value in 2018 was 218,577 jobs supported.
International students' annual spending, directly and indirectly, contributed $3.1 billion in tax revenue in 2017. The comparable value in 2018 was $3.7 billion.
Mendicino, quoted in  University World News,  is blunt re the importance of foreign students. "If we didn't have international students, we would have a gaping hole in our economy. They contribute CA$21 billion [US$16.7 billion] to the Canadian economy as compared to CA$19 billion contributed by the automotive industry," he says.

Robert Falconer, a professor at the University of Calgary School of Public Policy, points out that "this contribution might not be noticed in larger centres, but in small university towns like the University of Lethbridge [Alberta] or in Thunder Bay [Lakehead University], Ontario, they have a large impact through renting homes and buying goods and services."
Location retention rates are high
Interestingly for landlords and realtors, it appears immigrants don't move that much from province to province.
Five years after admission to Canada, 87 per cent of immigrant tax filers who came here in 2013 filed tax returns in their province of admission. Ontario had the highest provincial retention rate (93.2 per cent). Alberta was next (90.4 per cent) followed by British Columbia (90.1%).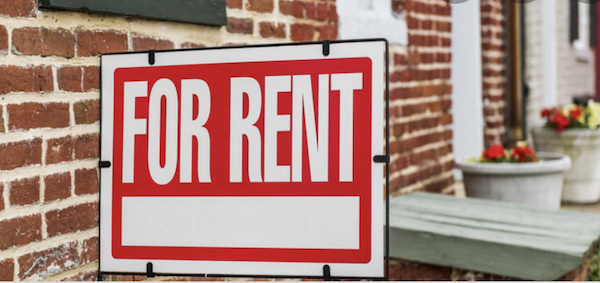 Similar trends in retention rates were observed 10 years after admission among immigrant tax filers admitted in 2008: Ontario (90.3 per cent), British Columbia (86.9 per cent) and Alberta (86.8 per cent) had the highest retention rates, while those with asylum claims (90.6 per cent) and work permits only (88.8 per cent) were most likely to remain in their province of admission. 
Overall, the retention rate 10 years after admission was 85.4 per cent. It appears that the reasons for immigrating to Canada, in addition to prior work and study experiences, can influence which immigrants remain in their province of destination five years after admission.
Help is needed finding a rental home
Canada has admitted almost 20 million immigrants since 1867. It also has a network of more than 500 immigrant-serving organizations across the country, many of which are focused on helping newcomers find their first rental home before or after they arrive. These agencies offer free supports to help immigrants integrate into Canada's economy and society. 
These organizations provide English and French language classes, job training, mentorship, and many other forms of assistance. You can find organizations close to you by going to  Immigration, Refugees and Citizenship Canada (IRCC).
If immigration follows its normal pattern post-Covid-19, here's what the breakdown of potential renters would look like:
100,568 new permanent residents from India
35,538 immigrants from China
32,688 from the Philippines
14,805 from Nigeria
12,684 from Pakistan
12,667 from the United States
11,891 from Syria
8,260 from Eritrea
7,173 from South Korea
7,115 from Iran
Newcomers create a healthier rental market
Finally, speaking at the virtual Western Canada Apartment Investment Conference in April, Michael Ferreira, the managing principal of Urban Analytics, said one of the biggest factors driving rental demand in Vancouver, Calgary and Edmonton over the next few years will be the increase in immigration.
"As we start to see the borders open, travel restrictions ease, we anticipate with the increased new target for immigration in Canada . . .  a 17 per cent increase in the target for new immigrants coming into the country, will have a significant impact on all three markets that we're in.
"Overall, I think we're going to see a much more healthy rental market moving beyond 2021 than we've seen over the past couple of years."
All due to immigration. 
- Written by Steve Tustin, Content Creation Editor for Rentals for Newcomers