Has a New Rental Price Trend Emerged?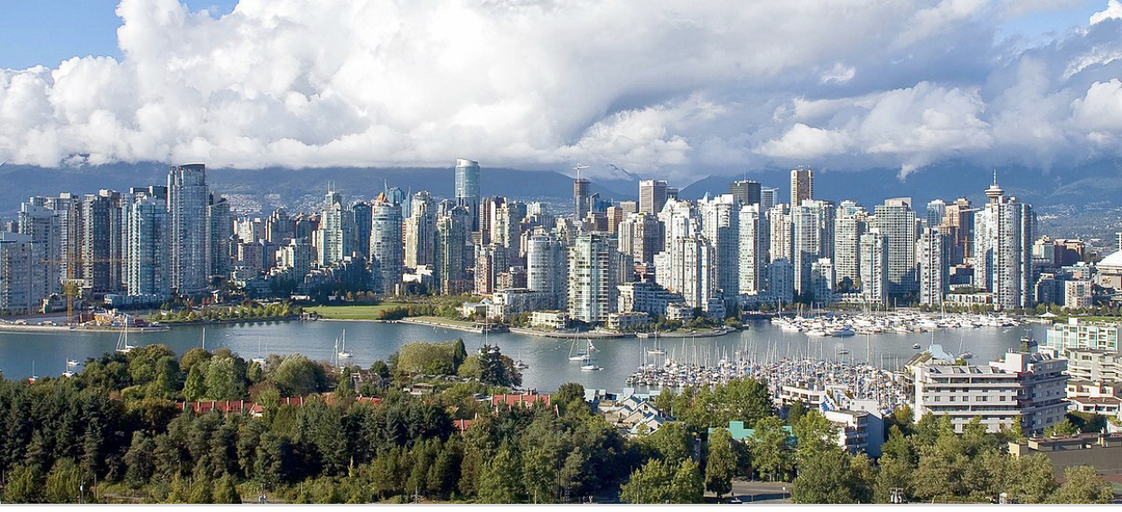 Can we call it a trend?
In the past 10 days, numerous rental surveys and rankings have emerged that suggest the rental price free fall in Canada's two largest cities (Toronto, Vancouver) has stopped.
So, is the exodus from the downtown cores over, or paused?
Here's what we've learned: 
Urbanation Inc. reported this week that condo leasing activity in Toronto rose 70 per cent in the first quarter of this year while listings fell 12 per cent compared to the last quarter of 2020, with a 78 per cent leasing rate in the city of Toronto surpassing the 46 per cent in the 905. 
That, according to real estate analysts, is an early sign of stabilization in the condo rental market, with moderate month-over-month increases posted in both February and March.
"Total condo rental listings fell 12 per cent quarter-over-quarter, which helped the ratio of quarterly condo leases-to-listings improve to a pandemic high of 61 per cent" notes Urbanation. "Still 10 percentage points below the 10-year average but reaching the lower boundary of a balanced market."
However, the report shows the vacancy rate of the (GTA) region's newer apartment buildings is about six times what it was at the start of the pandemic.
Widespread incentives offered
The fall in rents was also linked to widespread incentives being offered in the market. Almost two-thirds of buildings were giving free rent periods of one to three months to attract new tenants. 
Urbanation calculated that these free rent periods equalled a rent drop of almost $255 per month when averaged over the life of the initial lease term.
Rentals.ca and Bullpen Research & Consulting's new report shows the average rent prices for condos and apartments of all sizes throughout Toronto was $1,987 in March 2021. That's a decrease of approximately 19 per cent (or $467 lower) for the same period in 2020. It's also up ever-so-slightly from the February, 2021 data.
Bullpen president Ben Myers analyzes it this way:  "Despite the drop in rent on a national level, there are signs the rental market has bottomed out, with monthly rent increases in Vancouver, Toronto and Montreal."
Most expensive city
"Vancouver," Myers said in a release explaining the April 2021 Rent Report, "remains the most expensive city for renters looking for one- and two-bedroom homes ... Toronto finished second with average monthly rent for a one-bedroom home in March at $1,810, and average monthly rent for a two-bedroom home at $2,370."
Padmapper  offers a different explanation why, for the first time since January 2020, one-bedroom rents in both Vancouver and Toronto were flat on a monthly basis. 
Basically, their new Canadian report says renters who have always wanted to live in Canada's two most expensive cities are fulfilling their big city dreams during the pandemic.
"These flat rates," said Padmapper, "may be a result of a recent migration of renters who never lived in these pricey cities but wanted to take advantage of the cheap rent and unheard of move-in specials currently being offered.
Rental demand signals recovery
 "New renters moving in evens out the overall demand, so we aren't seeing the trend of continuous decline in rent prices anymore," PadMapper says in its report.
The Toronto Regional Real Estate Board (TRREB) released a report this week showing that the number of condominiums sold in the Toronto metropolitan area surged 80 per cent in the first quarter compared with a year earlier, while new leases for rentals also jumped. This is expected to have an definite impact on the condo rental market.
As reported by BNN, both buyers and renters took advantage of the discounts found in the depressed condo sales market. Rent for a one-bedroom unit had declined 17 per cent to $1,820 a month, while a two-bedroom fell 13 per cent to $2,447.
"Supply and therefore choice for renters remained very high from a historic perspective," Jason Mercer, the board's chief market analyst, said in a statement. 
 
"However, if growth in rental transactions continues to outstrip growth in listings, market conditions will become tighter as we move through 2021 and even more so in 2022 as immigration and non-permanent migration rebound."
TRREB President Lisa Patel said "the number of condo apartment rentals reported in the first quarter represented a new record for the first three months of the year. This suggests we are accounting for pent-up rental demand from 2020. 
"Strong rental demand is also an indicator of broader economic recovery with people willing to sign rental agreements because they are confident in their future job and income prospects." 
Rent prices decreased nationally
Meanwhile, across the country rents decreased by 8.5 per cent in March compared to the previous March, to an average of $1,685 (down $157). 
"The pandemic has been with us for more than a year now and has had a dramatic impact on the rental market in Canada," the Padmapper/Bullpen report notes. "With few immigrants, few students moving close to school, and few recent graduates moving closer to their first jobs, demand has fallen dramatically."
With Toronto and Vancouver apparently headed for a rebound, what happens next? 
RATESDOTCA recently stated in their Livability Report that Canadians when asked "If you could move anywhere in Canada, where would it be?" they indicated it would be away from a major city hub.
The new Leger survey conducted on behalf of RATESDOTCA found that almost one quarter (23 per cent) of those who moved, or plan to move, since April 2020 cited COVID-19 as a reason for relocating. 
Bottoming out rebound
And 21 per cent of those who moved or plan to move are moving from a major city hub (Greater Toronto Area, Greater Ottawa Area, Greater Montreal, Metro Vancouver, Calgary Region and Metro Edmonton) to smaller towns/rural areas.
If that's true, what does it say about the significance of the "bottoming out rebound" in Toronto and Vancouver?
Myers, speaking on a recent Rentsync podcast said that "if this is the bottom that we may see flat rents, I think until …  the middle of the year, but I think when the vaccinations ramp up which, seems to be happening right now, we'll start to see people looking to get back to normal."
Surprisingly none of these reports focussed much on the looming massive surge in immigration waiting offshore for the COVID19 restrictions to end and on the impact that will have on rental markets across the country.
 Canada's immigration target for 2021 was 400,000 (and just over 400,000 a year through to 2025). Most of those newcomers approved for this year are stalled in their countries of origin due to travel and border restrictions.
A loosening of those restrictions would increase the demand for rental units.
Immigration fuels the economy
As the Wall Street Journal stated recently: "Canada is betting on a sharp increase in immigration beginning this year as a way to boost the country's economic recovery from the Covid-19 pandemic."
Speaking at the virtual Western Canada Apartment Investment Conference last week, Michael Ferreira, the managing principal of Urban Analytics, said one of the key factors driving rental demand in Vancouver, Calgary and Edmonton over the next few years will be that increase in immigration.
"As we start to see the borders open, travel restrictions ease," Ferreira said, "we anticipate with the increased new target for immigration in Canada . . .  a 17 per cent increase in the target for new immigrants coming into the country, will have a significant impact on all three markets that we're in.
"Overall, I think we're going to see a much (healthier) rental market moving beyond 2021 than we've seen over the past couple of years. And particularly with the economic growth that we're seeing in these markets, I think we'll continue to see a good, strong demand for rental product in all Western Canadian markets."
Speaking about Edmonton at the same conference, Samuel Dean, senior vice-president, capital markets, multifamily for JLL, said, "I think we're starved for human interaction. We're going to see a return to the core and a push to work/live." 
That's a human trend that never ends.