Canadian Rental Market Gets More Expensive for Newcomers and International Students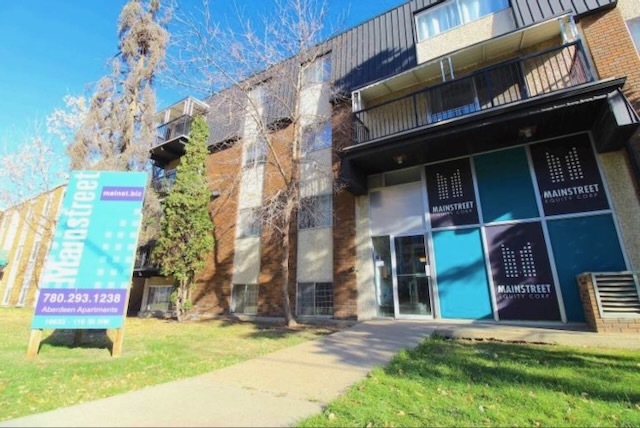 For newcomers and international students heading to Canada, and in particular Vancouver and Toronto, the cost of renting just keeps climbing.
According to the latest National Rental Report from Rental.ca, the average rent in October across Canada was $1,976.
That's a hike of 11.9 percent.
Why is this happening across the country?
Immigration is part of the rent price surge
Well, there's speculation that as housing prices continue to fall, the surge in demand for rentals is driving the prices up.
Immigration is also on the rise. 
The country shattered its all-time immigration record by landing more than 405,000 newcomers in 2021. The goal for this year is almost 432,000 immigrants.
The government also recently announced its targets for 2023-2025.
Competition for rentals is fierce
The country now hopes to land 465,000 new immigrants in 2023. That number rises to 485,000 newcomers in 2024 and will jump in 2025 to 500,000 new arrivals.
This surge in immigration finds newcomers competing for rentals with international and domestic students and current renters.
That's a lot of people looking for housing at the same time, and usually in the most popular cities. 
A one-bedroom apartment in Toronto in October was $2,478. That's up 23.7 percent from a year ago.
Vancouver has the most expensive rents
In Vancouver, which has Canada's highest rents, a one-bedroom went for $2,576, down slightly from September but still up 17.2 percent year over year. 
Rents in Atlantic Canada have risen 32.2 percent in the past year. 
In Ontario, British Columbia and Alberta rents have jumped 17.7 percent, 15.1 percent and 13.2 percent, respectively. 
According to the report, the largest annual increase across the province was seen in Brampton, a city popular with newcomers. One-bedrooms in the city reached $2,052 in October, a year-over-year increase of 30.4 percent. Two-bedroom units in Brampton rose 32.2 percent, to $2,463.
Despite the rising rent prices, Brampton's popularity with newcomers remains strong. The recent Rental Demand Report from Rentsync ranks Brampton sixth (just behind Surrey, B.C.) of its Top 10 cities in terms of rental demand. 
A one-bedroom in Surrey is listed at $1,849, up 3.1 percent from September. 
Western Canada has the cheapest rents
Almost every rental market in the country has witnessed significant increases in rental prices. 
Shaun Hildebrand, president of Urbanation which partners with Rentals.ca on the national report said "the unprecedented growth in rents underway is broad-based across Canada, with most markets reporting double-digit annual rent inflation.
"The rental market keeps getting hotter with each interest rate increase, coupled with a record-high increase in the population. The need to ramp up rental supply has never been greater."
The best deals on rent prices are found in Western Canada, particularly in Alberta and Saskatchewan. 
According to the Rentals.ca report, five Alberta cities are among the six cheapest rental spots. Lethbridge ($1,118 one-bedroom), Edmonton ($1,095),  Red Deer ($1,017) and Grande Prairie ($968) are the best bargains. In Saskatchewan, Regina ($1,028)and Saskatoon ($1,023) are where the deals are found. 
Which way are rents headed?
So where is it all headed? Will there be a slowdown any time soon? Will supply ever outstrip demand, as it did during the height of the pandemic? 
It appears that as long as interest rates rise and house prices fall, rents will continue to climb and the vacancy problem will get worse. 
Adi Brar, a marketing strategist for Mainstreet Equity Corp., told Rentals for Newcomers that "we have entered a period of renter fatigue as rental rates have continued to climb."
"October saw the continued decline of renter demand across Canada," said Brar. "This trend is likely to persist with overall demand trending downwards entering the winter months. Supply will outstrip demand due to a lack of purpose-built rental housing and as immigration continues to grow."
CIBC economist Benjamin Tal told CBC reporter Pete Evans that "interest rates are actually working to elevate rent inflation because many people are not buying, so they are renting more."
More renters are staying put
Those high and rising interest rates are pricing would-be homeowners out of the market so many are choosing to stay in the rental market, thus creating a log jam. 
"Usually they would leave the rental market [and] be homeowners," Tal told CBC. "But if they will not move out of their apartment, they will occupy the supply that is available ... that's like new demand."
The heightened competition for rental units also allows landlords to be choosy about who they rent to. This can often put newcomers and international students with no Canadian credit history at a disadvantage. 
Governments at all levels have recognized and prioritized the urgent need for new rental housing but those solutions are a few years away from completion. 
And given the needed but aggressive immigration targets set by the federal government (which are seen as a solution to the home buying crisis - studies show the overwhelming majority of newcomers buy a home within three to five years after arriving) the rental market may be heading in one direction - up - for the foreseeable future. 
CIBC's Tal told CBC: "We take for granted the fact that the immigrants will arrive, but if they cannot afford to live in Toronto, Vancouver and many other cities because rent is rising and the price of homes rising, they will not come." 
"We are facing an affordability crisis, [and rent] must be part of the solution."
However, with Canada entering the deep phase of winter, renters might catch a small break. According to Rentsync's latest National  Rental Demand Report, on the hopeful side for renters, though "we are unlikely to see rental demand or rental rates plummet dramatically and we are instead likely to continue seeing a gradual monthly decline in renter demand until a point where some properties, likely achieving top-of-market rents begin adjusting their rental rates to better compete for the shrinking market of potential renters."