Order of Canada Recipient Bob Dhillon Talks Newcomers, Students, Landlords and Rentals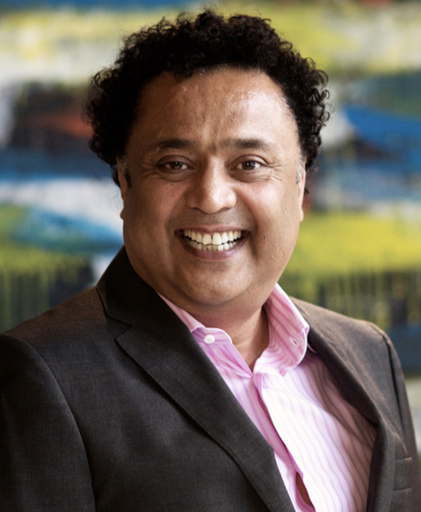 Bob Dhillon, the founder of Mainstreet Equity Corp. and benefactor of the Dhillon School of Business at the University of Lethbridge, was recently invested in the Order of Canada. He spoke with Rentals for Newcomers in 2021 about what the increasing numbers of newcomers to Canada and international students would mean to his adopted country. Here's that prescient interview with one of Canada's most successful immigrants:
Bob Dhillon knows what the expected "post-Covid" arrival of newcomers and international students means to Canada's rental market.
A highly successful economic immigrant (North America's first Sikh billionaire), he is founder, CEO and president of  Mainstreet Equity, a public company headquartered in Calgary that's made its name - and fortune - specializing in mid-market apartment blocks. Simply, he's Canada's leading landlord.
Dhillon's family, originally from Punjab, eventually settled in Vancouver in the 1970s. A noted philanthropist, in 2018 he donated $10 million to the University of Lethbridge, the largest donation in the university's history.
He was recently invested into the Order of Canada—one of the country's highest civilian honours—for his outstanding achievement, dedication to the community, helping in building a better nation and promoting bilateral ties between Canada and India.
Advice for landlords and newcomers
The impact of immigration on Canada's rental/real estate industry looms large as successful vaccine/booster rollouts allow for the reopening of borders and the continuance of this country's ambitious immigration agenda. The federal government hit its 2021 target of 401,000 new permanent residents, and now looks to add 411,000 in 2022 and 421,000 in 2023. And those targets may rise substantially, according to recent statements from Immigration Minister Sean Fraser. 
Dhillon has Mainstreet ready to capitalize on the expected demand and he also has advice for landlords and newcomers about what to expect in the months ahead. He took time from his busy schedule to answer questions from rentalsfornewcomers.com.
Bob, you stated recently in The Calgary Herald that once the pandemic subsides and borders reopen that the demand for rental housing from immigrants will be significant. Do you think multifamily landlords fully understand the importance of newcomers to the industry and the economy, and in your view just how important are they? 
I hope most multifamily landlords understand this growing segment of demand; I know I do. My own background, as an immigrant, put me in a unique position to understand what newcomers go through, and I've really tried to raise awareness about the massive economic contribution made by immigrants and international students. For example, according to the Government of Canada, international students contributed $16.2 billion and $19.7 billion to our GDP in 2017 and 2018. Obviously, if you factor in the contribution made by immigrants as a whole, that number is exponentially bigger.
I think we'll see increased strain on the existing housing supply as we go forward - Bob Dhillon
Why do they need to understand this? I've said it before: the math is simple. The Government of Canada is projecting the population will grow by 1.2 million through immigration in the next few years alone, and while not everyone will be a renter, that number is big enough that there will be a supply and demand imbalance for rental accommodation. It will become a game of musical chairs unless we can address this issue soon, and creatively.
 Is there a strategy that you recommend for multifamily landlords to successfully reach out and attract newcomers before and after they arrive? 
Definitely start by looking at the numbers and getting to know where your demographic is moving. The more focused your understanding is, the better you'll be able to serve them. Make sure you're going after the right customers for your buildings and talking to them in a way that is relevant to them. Learn about your customer so you can reach out to them, don't expect to capitalize on this opportunity if you wait around for them to learn about you. Relationship building with community organizations is a big part of learning how to attract your customer even before they leave their home country. We've also found a lot of success with digital media outreach; we see how many young people in China and India are using an iPhone and we know that's where we have to be talking to them.
Switching the focus from B2B to B2C, what's your rental (and general) advice to newcomers arriving in Canada looking for the right place to settle and rent.  
Rent at Mainstreet, nobody understands your needs like a company built by an immigrant and staffed with a team more diverse than the United Nations. Kidding aside, my advice would be to start by looking at the mistakes other people make. All the attention goes to Toronto and Montreal and Vancouver, but Mainstreet's success was found in emerging cities, and I believe there is a lot more opportunity for newcomers in emerging cities like Saskatoon, Regina, Calgary, Edmonton, Abbotsford, and Surrey. The added benefit of these cities that are often overlooked is that some also offer expedited paths to residency and citizenship.
 Finally, what are your insights and thoughts on rental trends for the next 6 to 12 months that we can pass along to both landlords and newcomers? 
I think we'll see increased strain on the existing housing supply as we go forward for the reasons I've previously mentioned. It's like what experts say about climate change: we're already seeing the signs, but it's going to get worse quickly if we don't act, if we don't start acknowledging the supply realities and moving toward deregulated densification. As we start getting back to post-pandemic normal, as we start seeing immigration return to and exceed pre-pandemic levels, we need to be prepared to welcome and accommodate these newcomers. There's nothing welcoming about having no room at the Inn. 
People priced out of markets like Toronto and Vancouver are going to start seeing the light and moving to affordable provinces like Alberta, Saskatchewan, and Manitoba which offer them the same quality of life at a much better price - Bob Dhillon

 
Your question was about the short-term, though, so the main thing I would say is that we can expect to see a lot more students renting again as classes return to campus. Young people still don't want to live with Mom and Dad. Even those schools which remain online for another semester will likely find a number of their students living close to campus. We're also going to see some interprovincial migration as different sectors open up at different rates and workers travel to those places which place the highest value on their labour. I think a lot of those people will rent as they decide about that location. People priced out of markets like Toronto and Vancouver are going to start seeing the light and moving to affordable provinces like Alberta, Saskatchewan, and Manitoba which offer them the same quality of life at a much better price.
* In March of 2022, Dhillon and Mainstreet offered temporary shelter to Ukrainian refugees in Canada displaced by the invasion of their country by Russia. He has done the same for residents fleeing the massive Slave Lake fire and for Syrian and Afghan refugees.