Best Regina Neighbourhoods for Renting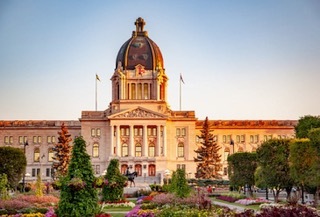 The capital and economic engine of Saskatchewan, Regina is a growing, multicultural city and a great place for newcomers arriving in Canada to settle and rent their first home.
Regina is named in honour of Queen Victoria. It became a city in 1903 and in 1905 became the capital of the province of Saskatchewan. This prairie city has a rich tradition of community pride.
Regina features lots of parks, green spaces and schools
The city of almost 240,000 features lots of parks and green spaces, good schools and safe neighbourhoods making it a great place to raise a family.
Wages are good and many people are employed in the governmental sector, telecommunications, IT or the energy sector.
In short, Regina offers the big city life experience without feeling overwhelming.
Best and most popular neighbourhoods in Regina, Saskatchewan
Here are some of the best and most popular neighbourhoods to rent in Regina, Saskatchewan.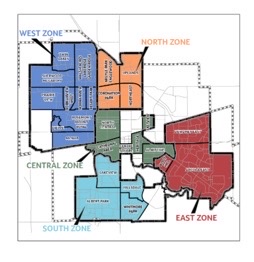 Arcola East Neighbourhood
Arcola East is the largest neighbourhood in Regina by both area and population. It's also one of the wealthiest areas in the city. 
It is divided into two different sections: Arcola East-North and South. Arcola East continues to grow with the development of the Creeks and the Greens on Gardiner to the east. The housing in these two new subdivisions is more diverse and includes a mix of single-detached and multi-unit dwellings.
In addition to having a large number of schools, a community centre and a host of amenities, Arcola also features a large residential area and is a short commute to the University of Regina.
Arcola East includes three man-made lakes and greenways, several neighbourhood level parks and a bike and walking path along Wascana Creek. The Arcola East Community Centre and Sandra Schmirler Leisure Centre are community gathering spots.
Rosemont – Mount Royal Neighbourhood
The Rosemont – Mount Royal neighbourhood in Regina, Saskatchewan is a gorgeous area in which to rent. 
The area is home to many parks (the Saint Francis Park, Rosemont Park, and A.E. Wilson Park) and is known for walking paths, water views and loads of green space. 
Affordable multifamily units (apartments and condos) dominate the area.
Downtown Neighbourhood
The small Downtown neighbourhood in Regina is adjacent to the core of the busy business district which features  City Hall, Victoria Park plus the Cornwall Centre Shopping Mall. 
Shop at one of 20 participating fashion stores in downtown Regina & enter a raffle to win $1000 courtesy of Regina downtown. That'll help brighten the holidays! For attractive clothing, shoes, eyewear & jewellery downtown Regina is where it's at! Details: https://t.co/Zs5vIjFZoh pic.twitter.com/4REnOwYN8g

— Regina Downtown Business Improvement District (@ReginaDowntown) November 26, 2021
The Regina downtown neighbourhood has been described as "the economic engine of Regina with downtown establishments currently providing over 25,000 jobs." Hundreds of businesses are located here and it is home to more than 15 cultural groups.
Regina Downtown is the centre of Regina. It includes about 30 city blocks created by a rectilinear grid of streets. The area is a historic part of Regina. Victoria Park, the Hotel Saskatchewan, Knox Metropolitan United Church and the adaptive reuse of the Assiniboine Club building and Union Station are all part of Regina's downtown.
New residential development is one of the cornerstones of the Regina Downtown Neighbourhood Plan. The other core elements of the Plan include entrepreneurship; a strong employment base; heritage and cultural activities; and pedestrianism. 
Normanview Neighbourhood
Situated in the northwest part of Regina. the Normanview neighbourhood is heavily residential and affordable.
It includes multifamily apartment buildings, an elementary school, and neighbourhood amenities, though there are not a lot of stores or eateries. It is a 15-minute drive from downtown Regina. 
It also features Ken Jenkins Park, which has walking paths and a playground for children. 
Uplands Neighbourhood
 The Uplands neighbourhood is among the most northern areas for rentals in Regina.
The area is home to the Uplands Community Association, which hosts a variety of programs and events throughout the year.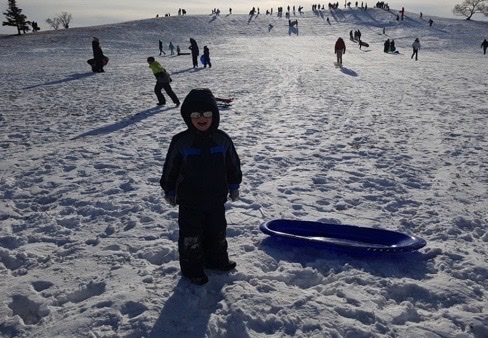 It features lots of green, outdoor spaces, in particular the Mount Pleasant Sports Park. For those who like the outdoor, active recreational lifestyle, this area is for you.  
Albert Park Neighbourhood
The Albert Park neighbourhood is located in the southwest part of Regina.
Albert Park was part of the city's post-World War II expansion to the suburbs in the 1950s and 60s. An increase in apartment construction during this period resulted in the building of many two-and-a-half-storey walk-up structures. These apartments have provided affordable accommodations for many individuals and families.
In addition to being the third-largest populated neighbourhood in the city, it also features lots to do and plenty of rental housing.  There are plenty of retail and other community assets in the neighbourhood, including major shopping centres, restaurants, service stations, hotels, two cinemas, three schools, a full-service library and a community centre. 
Albert Park is home to the Southland Shopping Center.
McNab Neighbourhood
 The McNab neighbourhood is located in the western part of Regina.
In addition to being heavily residential, it is noted as a centre for culture with lots of natural settings and a sense of history (the headquarters of the Royal Canadian Mounted Police was established here in 1882. Currently McNab is home to the RCMP academy and depot division). 
Also located in the McNab neighbourhood are the Royal Regina Golf Club, splendid parks, the Government House and botanical gardens. 
While lacking in amenities, McNab is close to the shopping and restaurants available in the downtown core. The western part of Regina also features fantastic sunsets. 
Lakeview Neighbourhood
The Lakeview neighbourhood is west of Wascana Lake, one of the outstanding features of Regina. 
One of Regina's most valued neighbourhoods in which to rent, the Lakeview neighbourhood features abundant parks and greenspace, including the Kiwanis Waterfall Park which is a perfect spot for scenic walks.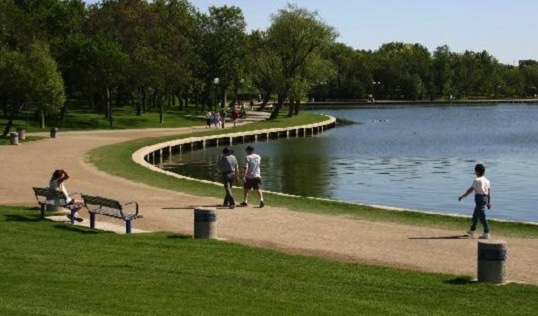 The Regina International Airport is located close to Lakeview as are many interesting museums.
The access to Wascana Lake and the Wascana Centre Park attraction makes Lakeview a popular rental area of Regina. 
Sherwood – McCarthy Neighbourhood
The Sherwood-McCarthy neighbourhood is located in the northwest section of Regina.
The area is known for its open spaces, and it appeals to renters who like living further away from Regina's downtown core. 
Many of the homes in Sherwood-McCarthy are owner-occupied single-detached dwellings but recently more multifamily units have been built.
Sherwood-McCarthy is home to the Sherwood Village Mall, so there are plenty of amenities.
Al Ritchie Neighbourhood
The Al Ritchie neighbourhood is located in the centre of Regina. It is very close to all of the shopping, eating and service amenities located in the downtown core.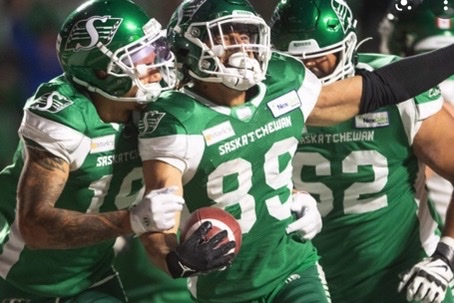 This area of Regina is named after Alvin Ritchie, a noted coach for the Regina Roughriders of the Canadian Football League (CFL) and the Regina Pats Hockey Club.
This neighbourhood is noted for an active community association that offers residents programs, activities, and support. If you work in Downtown Regina, this neighbourhood might be right for you. 
To read more about living in Regina, Saskatchewan, click here.