How Newcomers to Canada Can Impress a Landlord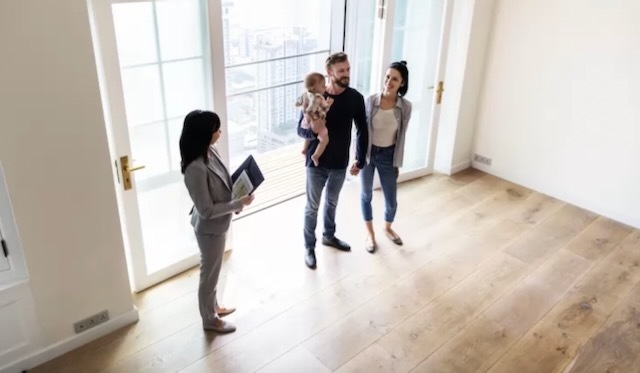 Arriving in Canada, newcomers quickly discover that the Canadian rental market is very competitive.
Landlords and property managers have their pick of tenants. Rental apartments near transit, schools, recreation and shopping areas are in high demand. Many multifamily rental buildings in Gateway cities such as Toronto and Vancouver have waiting lists, 
Setting yourself apart from the competition
Typically, landlords care about three things: paying the rent on time, taking good care of the unit and not causing problems with fellow tenants.
However, just being able to prove you can pay (though vitally important) isn't enough in a competitive market where vacancy rates are falling below two percent. You need to set yourself apart.
So how can you, as a newcomer or international student, compete for that rental that's perfect for your life and finances?
Managing your expectations
Jesse Greenwell is the head of Communications, Culture, and Inclusivity for Mainstreet Equity Corp., one of Canada's largest property management companies.  He advises newcomers that it is important to adjust expectations if they are seeking to rent in highly-competitive markets, both in terms of what they will need to apply and be approved and what they should expect their rental to offer. 
"Including more information and anything which might make the applicant seem like an appealing tenant (landlord references from previous landlords, a letter introducing yourself, etc.) can help to secure rentals in these market conditions," he told Rentals for Newcomers. 
Tips for securing that perfect rental
Here is some advice for newcomers on how to impress that choosy landlord in a low vacancy/high competition market and give yourself an edge over the competition:
1 - Prepare all of your documents in advance
Most landlords will require you to fill out a written rental application. Be sure to complete and submit it promptly, as this can give you a competitive advantage. Some of the other documents you should have ready to submit with your application can include:
Short biography: Applications often don't ask for a bio, but openly sharing information about yourself can help impress a landlord (particularly if you are going to be living in the same building as the landlord). Think of this as a personal letter of reference.
References: Supply a written list of three references, one of which, if possible, is from a former landlord. References from former landlords, whether from your homeland or in Canada, can give you an edge. If that's not possible, use references from employers, work colleagues, friends and family. Be sure to include their full names,  phone numbers, and email addresses. Also, give your references advance warning to they are prepared when and if the landlord contacts them.
Record of employment: As a newcomer or student, you may not yet have a job, but you can let the landlord know where you are actively looking and what type of jobs you're seeking. As a student, you should let the landlord know what school you are attending and the program you are taking. Be sure to include your employment history before arriving in Canada.
Credit History: Typically, newcomers to Canada have not been able to establish a Canadian credit history when they begin their rental search.  Don't worry; this is the norm. Working to establish a Canadian credit history should be one of your goals. If you do have a credit history from home, then definitely include that. You can also supply a guarantor who agrees to pay the rent on your behalf if you cannot do so. This arrangement is legally binding. Usually, it's family or close friends who agree to sign such an agreement so have this arranged in advance, just in case.
Proof of funds: Being able to provide proof of funds (your ability to pay) is crucial, especially if you do not yet have a Canadian credit history. To do this, you can get a letter from your financial institution or bank stating how much funds you currently have access to. Bring bank statements (remember, setting up your banking in Canada is extremely important) to prove you have sufficient funds to pay the rent for a minimum of three to six months. Bring your chequebook to the meeting (and have the funds in the bank to back it up) so that you're prepared to pay any application fees and put down a deposit if you get the rental (make sure you ask for a receipt). Be extremely wary of any landlord who asks for cash. It very likely indicates it is a rental scam.
Proof of Job Salary: Landlords will often accept a recent pay stub showing your current income. If you're about to start a new job, bring a copy of your offer letter reflecting your anticipated start date and income.
Information on past rentals: Typically, rental applications will ask for the addresses of where you've rented for the past few years. Ensure that you have the full address, the dates you lived there, and why you left. Be sure to include places you've rented before arriving in Canada.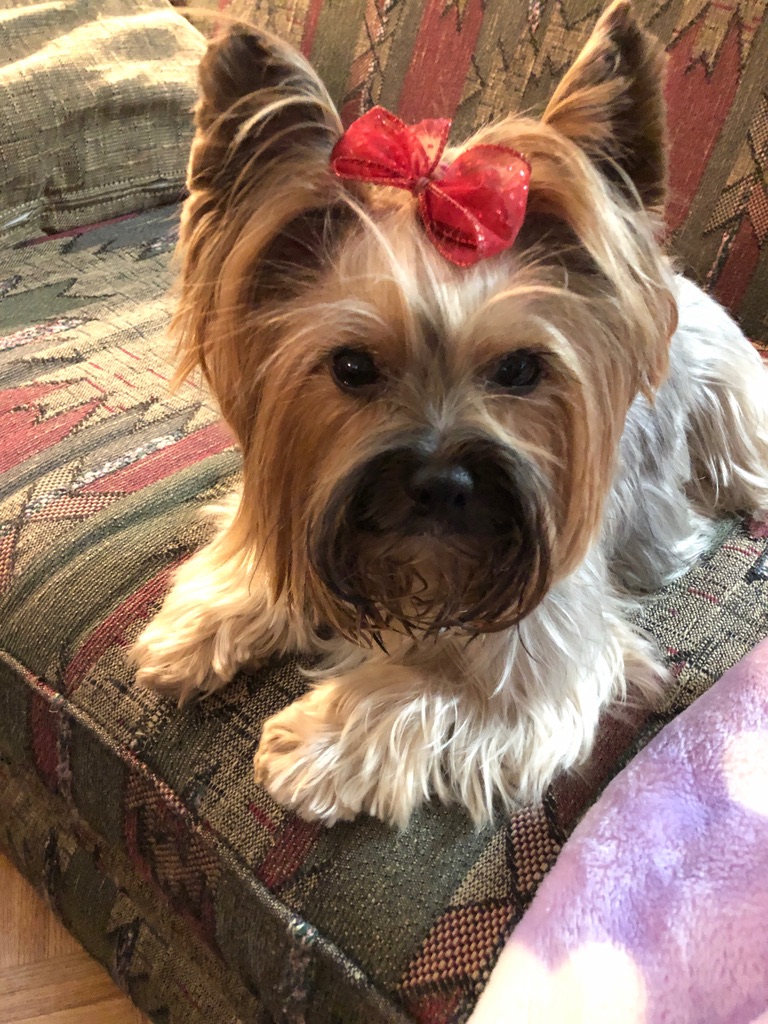 Pet data: Most rentals in Canada (particularly multifamily buildings) allow certain pets, typically dogs and cats. The landlord or property manager may want to know your pet's breed, size, and weight. They may also ask whether you have pet insurance. You might also consider bringing your (well-behaved) pet to the interview.
Occupant Information: If you're renting with roommates, you must let the landlord know who will be living in the unit. Make sure you have the personal information about everyone who will be living in the unit. If possible, have the roommate attend any meeting with the landlord (and be prepared for the meeting).
 
2 - Establishing initial friendly rapport
Making a good first impression of the landlord is important. So relax, make conversation and be friendly. Showing up to the scheduled viewing with the landlord on time is also essential. It creates a good impression and indicates immediately that you are a responsible adult. And dressing to impress can also score you points. If you look untidy or dishevelled, then the landlord may think that is how your unit will look. Also, don't be afraid to ask the landlord thoughtful questions, such as who would I call in an emergency, can I redecorate, what is the area like, is there a fusebox, etc. Again, these indicate a responsible approach to renting.
Always remember the three Ps: be prepared, professional and polite. Be sure to tell the landlord what you like about the unit and the building.
It really helps to have tenants you can get along well with - Nelda Schulte, landlord and advisor
Nelda Schulte, an experienced landlord who advises and provides resources to other do-it-yourself landlords and investors, stresses that tenancy is a relationship that you can start to build at the first showing by being "polite and respectful. "
"it really helps to have tenants you can get along well with," she told Rentals for Newcomers. 
" I have some tenants who have been with me for 5-plus years, they are always polite, respectful and very grateful for things I do to keep the property in good shape and to keep them happy. In turn, I'm very grateful to have them as tenants."
3 - Offering something more 
It never hurts to offer something extra to show that you are a superior tenant candidate who will pay on time, honour the lease and treat the unit and building with respect. For example: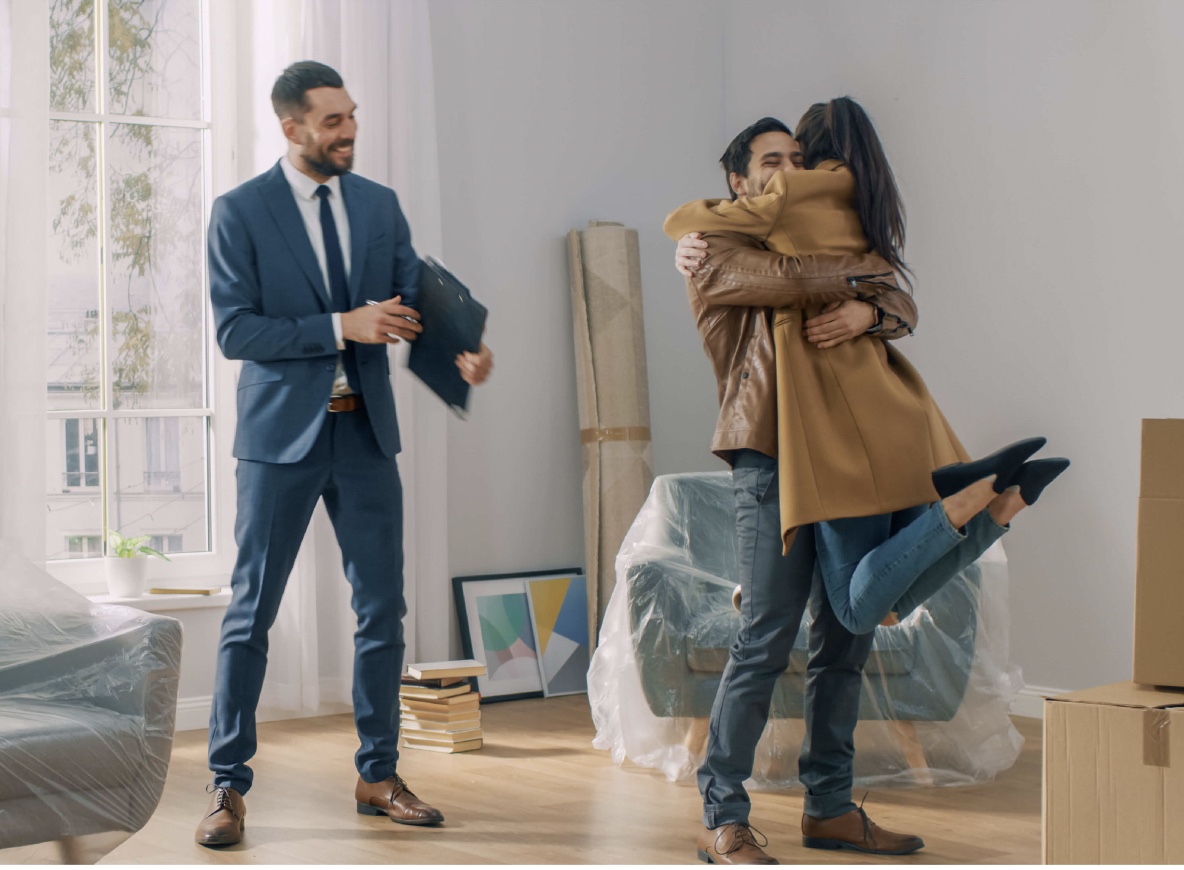 your offer could include guaranteeing to get the unit professionally cleaned when you eventually move out.
you can also offer to pay more than what the landlord asks for monthly rent. This is a growing tactic, particularly in competitive Gateway markets such as Toronto and Vancouver. A recent study by Urbanation found that 41 percent of tenants who rented a condo in August agreed to pay more than the asking price (an average of $132 a month more).
you can offer to pay more than the expected deposit (in Ontario and Quebec, tenants do not pay a deposit. In Ontario, landlords ask for the first and last month's rent in advance).
Obviously, it is important not to make promises or guarantees to a landlord that you are able or prepared to keep.
In this series, Adi will share some tips and tricks on how to get established and find housing in a new country. ⁠✈️🏠️⁠
⁠
This week, Adi discusses the pros and cons of living in a Multi-Family Residential building, this is what Mainstreet offers. Follow along each week! pic.twitter.com/T7hZclNgo5

— Mainstreet Equity Corp. (@RentMainstreet) August 30, 2022
4 - Know your budget and needs in advance
Knowing what you can afford and what you need (proximity to public transportation, pet-friendly building, etc.) in advance is crucial. You don't want to waste the landlord's time or your own. This is important because it shows you are focused and serious. 
Again, it all comes back to adjusting expectations.
"It's often cheaper," says Mainstreet's Greenwell, "to find a building located near important amenities such as gyms rather than those which include such amenities and factor that into the rent prices.
Ask. the landlord for feedback
"Also, consider things such as the transportation options to and from employment or school;  using public transit efficiently can save time and significant amounts of money from vehicle maintenance to parking and insurance costs."
Finally, don't give up. It is a low vacancy/high competition market that is expected to continue to tighten. 
If you don't get the rental, don't hesitate to ask the landlord why. You can use the feedback to improve your next rental application.
Kayla Andrade, chief executive officer and founder at Ontario Landlords Watch, recently told Vrunda Bhatt of the Globe and Mail that potential renters are also going above and beyond to ensure they can rent the place they desire.
"I have been a landlord for 20 years, and in recent years I have seen drastic changes in how competitive tenants in Toronto have become because of lack of supply, said Andrade. "They are willing to offer money upfront, show their extraordinary credit records and do everything possible to get that accommodation."
*No AI-Generated content was used in the writing of this story, and all sources are cited and credited where possible