For Newcomers to Canada, Finding a Place to Rent is Only Part of the Journey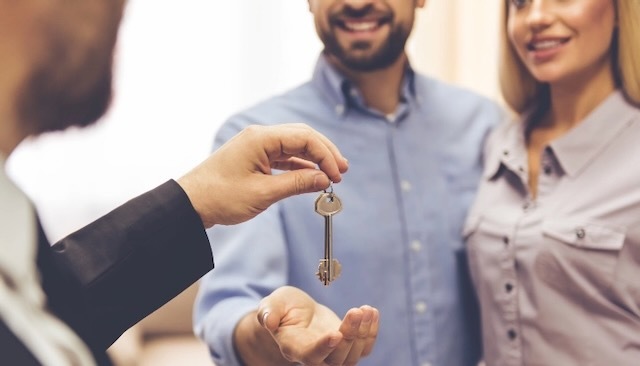 Finding rental accommodation in Canada is an important first task for newcomers. But finding a place to live is just one of a newcomer's needs. 
Arriving, living and working in Canada requires much more and presents unique challenges for every new immigrant. 
RELATED STORY: Our latest Housing Newsletter for Newcomers to Canada and International Students
In order to provide help beyond just finding a rental, we've prepared a list of Rental for Newcomers' trusted settlement agencies, companies and friends who are ready to help newcomers and international students find success in Canada. Many of these organizations participate in our twice a year in our free Canadian Connections Online Summit. We hope newcomers already here in Canada and those arriving in the future find it useful:
Pre-Arrival Canada - The Pre-Arrival Canada Portal is a centralized registration portal that facilitates access to multiple government-funded pre-arrival programs and services. Clients are able to browse and register for free pre-arrival services to get help before arriving in Canada. These services offer support with settlement and employment needs connecting individuals with the appropriate information and resources they need in order to successfully settle in Canada. 
British Columbia Construction Association (BCCA) - BCCA-Integrating Newcomers program is a government-funded, free, nationwide employment coaching service for eligible skilled immigrants looking to transition careers to the construction industry in Canada - before moving here.  Learn how you can access free one-on-one coaching to support your career transition to Canada's construction industry. Get one-on-one support to build your career before you immigrate. We'll help you access the right tools, resources, job leads, and referrals to build your career faster. With connections to settlement services, construction associations and employers across Canada, you will be supported no matter where you are heading.
Build ON - Build ON offers online support to help you prepare for work in the Skilled Trades, Engineering, and Construction sectors in Ontario before you arrive in Canada. Our services are of particular benefit for people interested in working in the skilled trades, engineering and construction sectors in Ontario, Canada; however, our services are universally beneficial even if you do not have a skilled trades or engineering background.  Our employment consultants offer specialized information about the Skilled Trades and Engineering sectors. We help individuals understand what an alternative career is in Canada, gain better insight into these regulated industries and understand the process of getting their certifications to become prepared for work in Ontario.
Prepare for Canada - A sister company of Rentals For Newcomers, Prepare for Canada delivers quality seminars and information related to job preparedness and settlement, accommodation in Canada and first steps to help prospective immigrants achieve success in Canada.
Polycultural - Polycultural is a multicultural melting pot reflecting Canada's diversity. Founded in 1993, Polycultural is dedicated to hosting an open and inclusive environment for all. Visit any one of our seven locations around the GTA and you'll feel it: a culture filled with care and genuine connection. We believe in providing a holistic approach to serve the needs of our community by providing a diverse range of programs. We serve clients in over 20 different languages in our five locations, including Albanian, Arabic, Bengali, Cantonese, Croatian, Dari, Farsi, Hindi, Mandarin, Pashto, Polish, Portuguese, Punjabi, Romanian, Russian, Serbian, Spanish, Tamil, Ukrainian, Urdu and more.
Aha Insurance - Aha Insurance is the broker of choice for Prepare for Canada to provide competitive rates on the insurance coverage you need in minutes. Looking for travel medical health or renters insurance? Connect with Aha and get a free quote here. 
ACCES Employment - Acces Employment provides re-arrival support and resources to job seekers and entrepreneurs who have been approved to move to Canada or have obtained legal status to work in Canada. Our Canadian Employment Connections program can help you prepare for your job search before you land. If you'd like to explore how to start your own business in Canada, we can support you with our Entrepreneurship Connections Pre-Arrival program.
OCASI - OCASI was formed in 1978 to act as a collective voice for immigrant-serving agencies and to coordinate responses to shared needs and concerns. OCASI is a registered charity governed by a volunteer board of directors. Its membership is comprised of more than 200 community-based organizations in the province of Ontario.
Catholic Crosscultural Services - Catholic Crosscultural Services (CCS) is a national non-profit organization based in the Greater Toronto Area. CCS aims to empower immigrants and refugees of all religions, ethnicities, countries of origin, immigration statuses, sexual orientations, or political affiliations to develop the skills and acquire the necessary knowledge to settle, integrate and succeed in Canada.
ERIEC - Edmonton Region Immigrant Employment Council (ERIEC) helps skilled immigrants integrate into the Edmonton regional labour market through mentorship and networking programs.
CPA Alberta - CPA Alberta is the professional organization for more than 30,000 Chartered Professional Accountants (CPAs) across the province. The organization is part of CPA Canada, which represents over 217,000 CPAs. This number makes CPA Canada one of the largest national accounting bodies in the world. The CPA profession welcomes qualified individuals from every background, continent, and culture. The CPA designation provides professionals with the skills to be leaders, decision-makers, analysts, managers, controllers, consultants, entrepreneurs, and more. Becoming a CPA in Canada can enable you to quickly find an excellent job opportunity, progress faster in your career, earn a good income, and gain many other benefits.
FAST - FAST (Facilitating Access to Skilled Talent) helps immigrants launch their careers in Canada by offering FREE, self-paced, online employment preparation and skills assessments in six key sectors: Accounting, Biotech & Life Sciences, Culinary Arts, IT & Data Services, Skilled Trades, and Seniors Care. Through FAST, skilled immigrants can overcome common employment challenges such as navigating the Canadian workplace, getting 'Canadian Work Experience', and finding professional networks.
Planning for Canada - We help immigrants prepare for their move, settlement and employment in Canada. Planning for Canada offers FREE orientation services online (worldwide) and in-person (in India and the Philippines). Our live, interactive, and personalized services provide the information you need to better prepare for life and work in Canada. Since 2007, we have served more than 63,000 clients from 111 countries.
Next Stop Canada - Next Stop Canada is an online, pre-arrival settlement service funded by Immigration, Refugees and Citizenship Canada. We offer youth and adult immigrants (ages 12+) personalized information, one-on-one support and settlement resources to help you prepare for life in Canada.
Ignite Fredericton - ignite Fredericton attracts and welcomes new immigrants from around the world into the Fredericton, New Brunswick community. Newcomers are supported by a network of organizations that offer employment services, language training, settlement services, and business support.
Skilled Immigrant iNFOcentre, Vancouver Public Library (SliC VPL) -The Skilled Immigrant InfoCentre is an online and in-person resource centre that helps newcomers to Canada find the information they need to get a job, explore careers or start a business. All of our services and resources are free and are created by staff at Vancouver Public Library.
The Immigrant Centre Manitoba - The Immigrant Centre has served newcomers in Manitoba for more than seven decades. Our programs for newcomers include settlement and employment services, verification of translations, and rural settlement support. Newcomers can also register for English conversation circles, citizenship classes, and workshops to prepare for the driver's knowledge test. 
Saskatoon Open Door Society - Saskatoon Open Door Society helps newcomers get settled in Canada and in Saskatoon. It offers programs in the following areas: settlement and employment services, language training and translation services, family, youth and childcare services, community programs and events, local engagement and volunteering.
Regina Open Door Society - Regina Open Door Society is a non-profit organization that provides settlement and integration services to refugees and immigrants in Regina.
YMCA-YWCA - YMCA-YWCA of the National Capital Region is a first stop for all newcomers to Canada. We provide free information and referral services to help you settle and thrive in your new life in Ottawa.
YMCA Newcomer Information Centre (NIC) - YMCA Newcomer Information Centre (NIC) is a welcoming place for immigrants to start their new lives in Canada. Our program ensures that you receive the relevant information to make informed decisions and achieve your personal settlement goals. The services are available online.
Y Employment Access Centre - The Y Employment Access Centre can help you learn everything you need to have a successful job search and develop a personalized plan that works for you. We offer free workshops on topics like resume and cover letter writing, effective job searching, interview preparedness, and more!
Peel Multicultural Council - Peel Multicultural Council provides settlement and integration services to newcomers to Canada. Our services include English classes (LINC, ESL-Home based business), Enhanced Language Training, Job Search Workshops, Newcomer Settlement Program, Community Connections for adults and youth, Oath services, and many more.
Immigrant Services Calgary - Immigrant Services Calgary offers many services to ensure families and individuals have the support needed to successfully begin a new chapter of their lives in Canada.  We can help you learn about daily life in Canada, prepare for the Calgary job market, assess your English language skills, and more!
DIVERSEcity - DIVERSEcity, based in Surrey, BC can assist you to build the life you want in Canada. Our experienced team of immigrant settlement workers, employment specialists and counsellors can work with you to identify your goals, determine your settlement and career needs, and help you use your strengths to build a future here in Canada.
 
Women's Enterprise Skills Training of Windsor (WEST) - Women's Enterprise Skills Training of Windsor (WEST) works to improve the employability of visible minority women in Windsor. We are committed to meeting the employment skills development needs of visible minority and newcomer women. Our programs and services address individual and group needs to enhance employability and self-sufficiency.

Employment Newcomer Zonal Outreach - The Edmonton Settlement Sector Zonal Outreach initiative aims to connect higher numbers of newcomers in every zone to Anglophone/Francophone settlement services in Edmonton in a client-centred manner. Edmonton's Zonal Outreach Strategy is intended to guide the sector in understanding the trends in newcomers' access to settlement services locally. By capturing data on these trends, Zone Outreach SPOs can respond proactively to address barriers and work towards increasing newcomers' access to services.  Newcomers will be aware of settlement services available in their communities and are supported in their integration into Canadian society.
Mainstreet Equity Corp - Mainstreet Equity Corp. engages in the acquisition, redevelopment, repositioning, and management of multi-family residential properties in Western Canada. The company owns a portfolio of multi-family residential properties in British Columbia, Calgary, Edmonton, Saskatoon, Regina, and Winnipeg. It was founded by Bob Dhillon, an immigrant to Canada. Check out their listings. 
Souqh - Souqh is Canada's real estate + home services marketplace - we're on a mission to simplify every step of your home buying and ownership journey. Simply search, connect, and transact with trusted service providers across your entire home journey as a buyer, owner, or seller - all in one digital platform. We've partnered with Prepare for Canada and Rentals for Newcomers to enable newcomers to work with a real estate agent to find their first rental. You can sign up here for free. 
Sparrow - We are a home-sharing platform and community that matches hosts who have spare bedrooms with people seeking budget-friendly places to live. We see 12 million empty bedrooms as 12 million opportunities to reduce housing costs, build social connections, and increase the quality of life for Canadians. We've partnered with Prepare for Canada and Rentals for Newcomers to provide rooms for newcomers and to help newcomers owners become home-sharing hosts. You can sign up here for free. 
Scotiabank - Scotiabank is Canada's third-largest bank and a partner of Prepare for Canada and Rentals for Newcomers. Our StartRight™ program† can help you start banking in Canada with access to credit, savings, no-fee international money transfers1 and help from Financial Advisors. It's all part of why Scotiabank is the bank for newcomers.
Rentsync - Rentsync is a leader in multifamily marketing software & services, with 20000+ properties on the platform and over five million leads generated annually. Rentsync works closely with Rentals for Newcomers and Prepare for Canada to ensure a smooth rental search experience for newcomers.
Settlement.org - Settlement.org is where newcomers to Ontario can find answers to common questions about their new home on Settlement.org.
Windmill Microlending - Founded in 2005, Windmill Microlending is Canada's only national charity offering affordable loans to skilled immigrants and refugees. Our microloans help our clients pay for the costs of accreditation, training and career development. Funded by the public and private sectors, Windmill has delivered more than 8,000+ microloans to new Canadians, helping convert their potential into prosperity.
Settlement Online Pre-Arrival (SOPA) - SOPA provides guidance and customized pre-employment support designed to help newcomers find and retain employment in Canada. SOPA engages a network of six settlement agencies across the country to deliver training to prepare immigrants for successful integration into the Canadian labour market. You will receive free tools, resources and courses that are designed to help you find a job in your field in Canada.
S.U.C.C.E.S.S. - We are a diverse, inclusive, and multi-service agency that assists people in all stages of their
lives in Canada. S.U.C.C.E.S.S. provides support on every step of your Canadian journey. With our 40 service locations across Canada and in Asia, we offer programs and services for individuals and families who are preparing for Canada, temporary residents, permanent residents, or who are already Canadian citizens.
RELATED STORIES:
Scotiabank's Rebekah Young on immigration, jobs, newcomers & the challenges facing Canada
Homesharing Can Help Canadian Homeowners Deal With Rising Expenses
Services in Canada to help newcomers settle
How to work with a realtor to find a rental in Canada
*No AI-Generated content was used in the writing of this story, and all sources are cited and credited where possible.
© Rentals for Newcomers 2023