Best Mississauga Neighbourhoods for Renting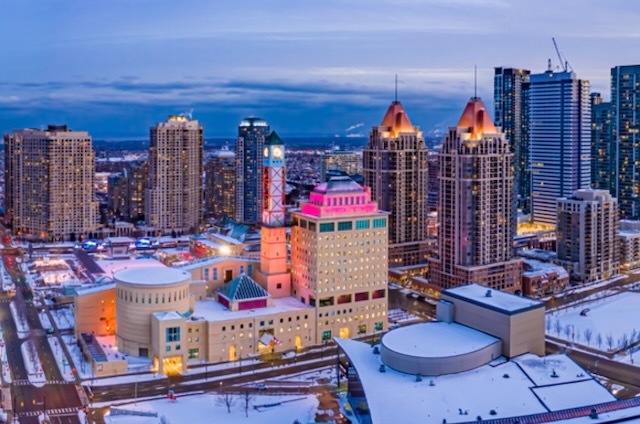 Mississauga, home to newcomers to Canada from all over the world, is the second largest city in the Greater Toronto Area, next to Toronto.
Located on the north shore of Lake Ontario, Mississauga has a population of 717,961.
Indigenous people have lived in the area for thousands of years. The city sits on the traditional territory of the Huron-Wendat, Haudenosaunee and Anishinaabeg people, including the namesake Mississaugas.
It is the seventh-most populous municipality in Canada, third-most in Ontario, and second-most in the Greater Toronto Area after Toronto itself.
Located in the Greater Toronto Area (GTA), Mississauga is home to thousands of immigrants. 
The city is part of the Peel Region, and the southern part is on Lake Ontario's shores. Only 24 km from Toronto, it's a popular commuter location and a somewhat less expensive alternative to the City of Toronto.
Mississauga is close to Pearson Airport and Toronto
Mississauga has grown significantly over the years and is one of the biggest municipalities in Canada. It was originally founded in 1805 as Toronto Township. It was reclassified as Mississauga Township in 1968 and then became the city of Mississauga in 1974. Today, the city is known for being home to Pearson International Airport and the headquarters of many local and international corporations.
Rent is expensive in Mississauga. The city commonly ranks in Canada's top six most expensive cities for rent. Rent is typically higher than $2,000 per month, according to data from Rentals.ca.
Don't forget that renter's insurance is an important consideration when renting.
 It protects your family, belongings, and finances. While renters' insurance is optional, many property owners may require you have it as part of your rental application. Getting a quote is easy.
Actor Shay Mitchell, tennis star Bianca Andreescu, NHL all-star John Tavares of the Toronto Maple Leafs and Maitreyi Ramakrishnan, the star of "Never Have I Ever," are some of the famous people from Mississauga. 
Best and most popular neighbourhoods in Mississauga, Ontario
Here are some of the best and most popular neighbourhoods to rent in Mississauga.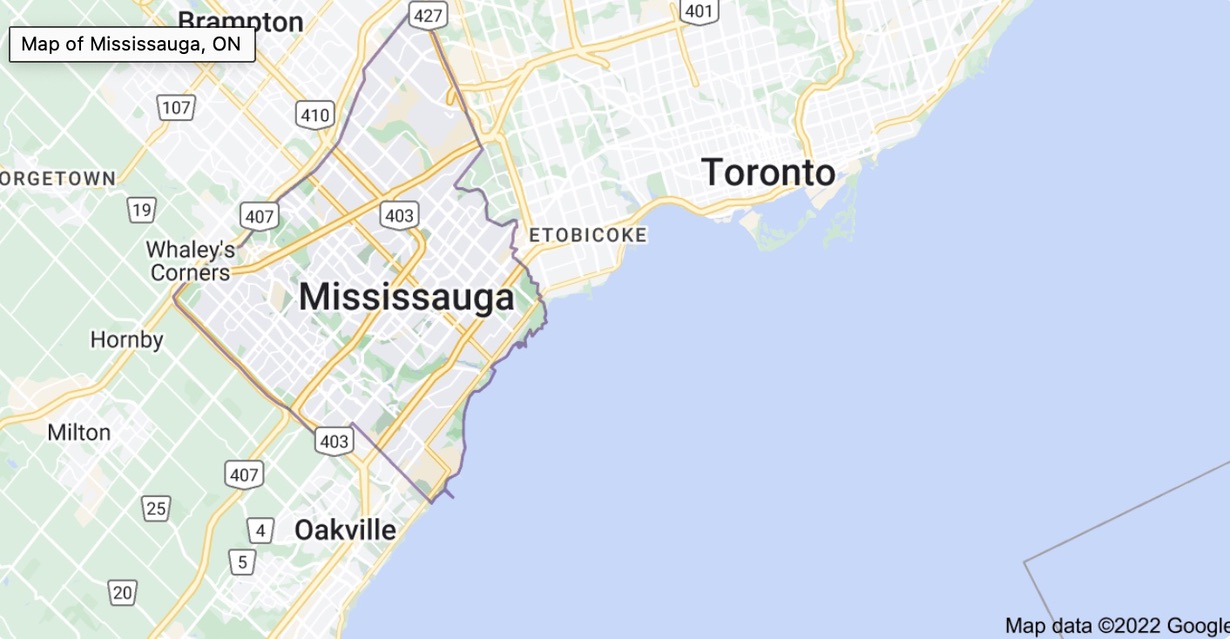 City Centre Neighbourhood
Mississauga City Centre, or Downtown Mississauga is a great place to live and work. City Centre is famous not just for Square one condos but is the destination of choice of new immigrants and professionals from other parts of the GTA. The City has invested millions of to build the Mississauga Celebration Square. The place has become vibrant with many year-round activities like festivals, road shows, multicultural events, farmers' market etc.
Square One shopping mall has grown to be the largest mall in Ontario, and the second largest in Canada, with over 360 stores and services. Mississauga City Centre is both the heart and the home of the city business. It is the home of City politics, the Office of the Mayor of Mississauga, Mississauga Celebration Square, Sheridan College, the Art Gallery of Mississauga, Living Arts Centre & Sports Hall of Fame. Celebration Square at Mississauga City Centre is the center of year-round community events and celebrations. Mississauga Celebration Square is GTA's one of best public spaces with well-marked crosswalks, an outdoor skating rink, children's play area, outdoor cafes, vendor carts, fountains, markets, horticulture displays, art and sculpture etc. Mississauga's Celebration Square is transformed into a beautiful outdoor community centre during summer. Many Square One condo dwellers find Celebration Square a great place for all their outdoor activities.
East Credit Neighbourhood
East Credit lies in the north-central region of the City of Mississauga. Highway 401 runs across the north, and Highway 403 runs across the south of East Credit. Mavis Road borders the east of East Credit. East Credit contains numerous Catholic and public schools. Catholic elementary and middle schools include St. Bernadette Elementary School, St. Dunstan Elementary School, St Herbert Elementary School, Our Lady of Good Voyage, St. Raymond Elementary School, St. Valentine Elementary School, and St. Gregory Elementary School. There are numerous parks around the East Credit region where one can enjoy the natural greenery and some outdoor sports. The major parks in East Credit are Fallingbrook Community Park, Century City Park, Timothy Street Park, Heatherleigh Park, Clover Meadows Park, Sonoma Park, and Bidwell Trail Common. Various recreation trails also run within East Credit, namely, Carolyn Creek Park Trail and Culham Trail.
Hurontario Neighbourhood
The Hurontario neighbourhood in Mississauga is bordered by Matheson Boulevard on the north, Highway 403 on the South, Highway 401 on the East and Mavis Road on the West. Hurontario homes come with numerous parks that are scattered across Hurontario. Some major ones include Ceremonial Green, Staghorn Woods, Greyscale Park, Hawthorne Valley Park, Heritage Hills Park, Huron Heights Park, Sandalwood Park, and Red Bush Park. The Hawthorne Valley Trail runs through Hurontario, making it convenient the use of bicycles in natural and urban settings. Hurontario homes and condos are very well-connected within Mississauga and Brampton (through MiWay and Zum) through various bus routes. The square one bus terminal is also located to the west of Hurontario Street. Mississauga's downtown core will be home to four new light rail transit stops (LRT) as part of the 20-kilometre Hurontario LRT, expected to be completed by 2022.
Cooksville Neighbourhood
Cooksville, named after Jacob Cook, is located at the intersection of Dundas St. and Hurontario St. It is bordered by Mavis Road and Cawthra Road to the west and east, respectively. The Queen Elizabeth Way (QEW) lies to the south, while the Cooksville GO Station Rail borders the north of Cooksville. Cooksville contains numerous public, private, as well as Catholic schools. Catholic elementary and middle schools include Mary Fix Catholic School, Father Daniel Zanon and St. Timothy Catholic School. Public schools include Cashmere Avenue Public School, Floradale Public School, Clifton Public School, Munden Park Public School, Corsair Public School and Camilla Road Senior Public School. High schools within the Cooksville region include T.L. Kennedy Public Secondary School and Archbishop Romero Catholic Secondary School. Cooksville also includes private high schools like Beaconhouse International College and Bronte College, which also offer Advanced Placements courses. Cooksville homes are very well-connected with Mississauga and the rest of the GTA. The Mississauga Transit runs through Cooksville, makes frequent stops, and has flexible bus timings. The Cooksville GO station provides convenient bus and train transportation up to the Milton GO station (going westwards) and up to Union Station in Downtown Toronto (going eastwards). Cookville homes and condos are always in high demand because of excellent public transit and connectivity to Downtown Toronto. Cookville homes and condo dwellers can enjoy a casual stroll, go dog-walking, and jog by the various parks in Cooksville. Some major parks include Cooksville Park, Cliff Park, Ashwood Park, Mohawk Park, R. Jones Park, Iroquois Park, Lummis Park, Floradale Park, Stillmeadow Park and Camilla Park.
Erindale Neighbourhood
Erindale is a nice neighbourhood in Mississauga. Highway 403 lies to the north; Credit River runs in the East and South border of Erindale; GO train line, Wolfedale and Mavis Road run in the West. There are numerous Catholic and public schools in Erindale. The public elementary and middle schools include Queenston Drive Public School, Ellengale Public School, The Woodlands School, McBride Public School, Hawthorn Public School, and Springfield Public School. The Catholic elementary and middle schools include St. Gerard Separate School, Blessed John XXIII Catholic Elementary School, and St. Jerome Separate School. The public high school in Erindale is The Woodlands Secondary School, and the Catholic high school is St. Martin Secondary School. The Woodlands Public, Ellengale Public and John XXIII Catholic are among the top schools in Mississauga. Erindale is very well connected within Mississauga and the rest of the GTA. The Mississauga Transit (MiWay) runs through Erindale and has numerous bus stops scattered throughout the area. The Erindale GO train and bus station is located to the northeast of Erindale. This makes it convenient to travel westwards towards Milton and eastwards to Union Station in downtown Toronto. There are various parks in Erindale where one can enjoy outdoor sports like tennis, badminton, baseball, and soccer. Some major parks in Erindale include Erindale Park, Riverwood Park, Huron Park, and Woodlands Park. One can also take a stroll along the Culham Trail and the trail along Huron Park in Erindale.
Mississauga Valleys Neighbourhood
 
 The Mississauga Valleys area is centred around the Mississauga Valleys Community Centre and is bordered by Burnhamthorpe Rd. W. on the north, Dundas St. E. on the south, Hurontario St. on the west and Cawthra Rd. on the east. Several schools are located at the outskirts as well as within Mississauga Valleys. Elementary schools include; Thornwood, Silver Creek, and Briarwood Elementary School. Catholic schools include; Metropolitan Andrei and Canadian Martyrs Catholic School. The Valleys Middle School is located at the heart of the area.
MiWay has predetermined bus routes linked throughout the neighbourhood and to major tourist attractions and national celebration areas. Picturesque parks are abundant in the valley. Many include sporting areas that accommodate soccer, tennis and basketball. Bella Vista, Stonebrook, Syed Jallaludin, McKenzie and Greenfield Park are a few to name. The Mississauga Valleys and Cooksville Trail run throughout the neighbourhood, intersecting each other and the parks.
Creditview Neighbourhood
Creditview is located in Mississauga at the intersection of Mavis Road and Rathburn Road West. It is bordered by Hwy 403 on the north and Burnhamthorpe Road on the south. To the east lies Confederation Parkway and to the west lies Creditview Road. Various Catholic elementary schools are located in Creditview; namely, St. David of Wales Separate School and Corpus Christi Separate School. Creditview homes are well-connected with Mississauga and the rest of the GTA. The Mississauga Transit (MiWay) runs through Creditview. It makes frequent stops and has flexible bus timings. The Square One bus terminal is located at a convenient distance from Creditview as well. The Erindale GO Station is located right at the border of Creditview district. This makes it convenient to travel westwards towards Milton, as well as eastwards to Union Station in downtown Toronto.
There are various community parks in Creditview where one can enjoy outdoor sports like soccer, tennis, and badminton. Some major ones include Zonta Meadows Park, Creditview Woods Park, Sawgrass Park, Ashgate Park, Deer Wood Park, and Deer Run Park. People who live in Creditview homes have access to various trails that run through Deer Run Park and Zonta Meadows Park. Creditview residents can enjoy nature in the Creditview area.
Fairview Neighbourhood
Fairview neighbourhood is a small community between City Centre and Cooksville. Fairview Public School serves this small neighbourhood. Families living west of Confederation Parkway send their children to Munden Park Public School. The Cooksville Creek trail is one of the closest nature spots that offers scenic walks and a chance of deer sighting. Fairview developed as a transitional residential area between City Centre and Cooksville but does not technically form part of either. The nearest Community Centre is the Mississauga Valleys Community Centre.