Farah Omran on Canada's Housing Market, Immigration and Renting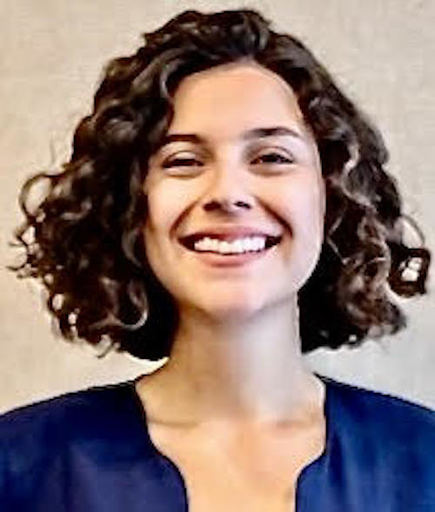 Homeownership, renting, supply and demand, affordability, pandemics, immigration, ageing populations, unemployment, and labour shortages.
These are just some of the myriad issues (and data related to them) that confront Scotiabank economist Farah Omran every month as she prepares her Canadian Home Sales report that seeks to connect the dots of topics that seems to dominate Canadian conversation and media.
Omran joined Scotiabank Economics in February 2021 where she leads the department's research into the Canadian housing and labour markets. She previously worked as a policy analyst at the C.D. Howe Institute.
She holds a Master's Degree in Economics from the University of Toronto, where she was a fellow at Massey College.
Recently, she took time away from preparing her monthly report to answer some questions from rentalsfornewcomers.com. focusing on immigration and its impact on housing, renting and the economy.
Farah, you noted in your Oct. 15 Canadian Home Sale Report that the September pick-up in home sales (up 0.9 per cent) was partly due to increased immigration. How important is it for the housing market and investors that Canada meet, or expand, its ambitious immigration targets going forward?
Achieving ambitious immigration targets is of extreme importance for Canada and its economy on the whole.
From a strictly economic perspective, immigration contributes to population growth, which in turn increases productivity and boosts economic growth. This is particularly true for a country with an ageing population and one of the lowest birth rates among the G7 countries. Furthermore, Canada is facing significant labour-shortage issues, which threaten Canada's economic recovery coming out of the pandemic. Skilled newcomers present an enormous opportunity as they can fill these jobs and help support and sustain Canada's potential economic expansion. Naturally, stronger economic growth translates to higher demand for real estate as households generate stronger incomes and are better able to afford purchasing homes.
Affordability and employment opportunities are among the many factors newcomers and Canadians consider when deciding where to reside - Farah Omran
This is, of course, in addition to the more direct link through which immigration impacts demand for housing, where a stronger population growth simply means there are more people in Canada and those people will need more homes, which generates demand.
Achieving ambitious immigration targets will increase demand for both owned and rental units. This will support the housing market and price gains through direct purchases, or through increasing the demand from investors who plan on renting the units out.
Your recent October report also points out that sales increased in 18 of the 31 local markets Scotiabank monitors, led by St. Catharines and St. John's. Most of those local markets are secondary markets. The great pandemic relocation of home buyers (and renters) to secondary markets saw people leaving big cities in search of affordability (and more space) in smaller cities. Do you see any signs of that slowing, or will it continue to accelerate, particularly with secondary cities actively trying to attract more and more newcomers?
While it is true that secondary markets led the September sales increases, primary markets also registered gains during the month, albeit by smaller magnitudes; a result of many factors, including relatively lower affordability and fewer choices in primary markets, in addition to the ability to relocate to secondary markets. The first two factors have been underpinning a migration to the suburbs even before the covid pandemic, with the last factor accelerating the trend since the pandemic and work-from-home began. Generally speaking, and up until the last couple of months, the housing market rally that began in 2020 has been quite broad-based and felt throughout the country.
Affordability and employment opportunities are among the many factors newcomers and Canadians consider when deciding where to reside. When the pandemic started and many began working from home and there was a flight to more spacious homes in the suburbs facilitated by not needing to commute to the office downtown. As the pandemic wanes, however, some employers have begun to ask their employees to return to the office full time, some part-time, and some not at all. As well, the strength in secondary markets has also lowered the affordability spread between secondary and primary markets. This will naturally lead to some reallocation and reversal of the trend we saw when the pandemic first hit.
We believe that strength in secondary markets will continue, as more employers today allow some sort of a hybrid work arrangement that will lessen the cost of commuting to the office and make living in the suburbs feasible. But we also expect the strength in primary markets to strengthen and sustain as improved labour market conditions and stronger immigration and population growth will help support demand for these vibrant city cores. The post-pandemic housing market will then likely be characterized as one where secondary markets have caught up to primary markets and will stay there.
Does the decrease in listings have any implications for renters? During the pandemic, it's been a tenant's market. Is the Covid effect over? Would a continued decrease in listings combined with increased sales have any effect on renting, and in particular rent prices? The president of Urbanation this month pointed out that rental demand is picking up while there is inadequate supply. If things continue to trend in the same direction, how fast (and how high) do you foresee rent prices rising as more and more newcomers hit the market?
We tend to hear housing supply shortages and automatically think of their implications on homeownership. The reality is, however, that this shortage applies to both owned and rental units. Scotiabank's chief economist estimated earlier this year that Canada has the lowest number of dwellings per 1000 population among the G7 countries, and those include both owned and rental dwellings. With that in mind, a decrease in listings will most certainly impact renters as it translates to an overall lower housing supply.
At least a part of the surge in investor activity is driven by the expectation of increased immigration - Farah Omran
In terms of increased sales, observing the different categories of buyers matters. Are increased sales being driven by buyers who plan to live in the house they purchase, or by investors?
Data from Equifax showed that as of the second quarter of this year, the number of people with more than 4 mortgages increased by 7.7% compared to the same time last year, which is indeed a sign of increased investor activity. The question then becomes: are these investors purchasing these units to use as rental properties, or merely to flip them for a profit. We don't have data to answer this question, but we can say with some certainty that at least a part of the surge in investor activity is driven by the expectation of increased immigration, particularly from international students as in-class learning returns with the loosening of covid restrictions. This segment of the population is responsible for a significant portion of rental demand. That is why when our borders were closed to international students during the pandemic, the market was described as a tenant's market. 
This is quickly changing, however, and as these students and other international workers looking to rent return to Canada, we see a pick-up in rental demand and rates. A report by Rentals.ca shows that average rent in October 2021 was 1.6 per cent higher than in October 2020, 1.8 per cent higher than in September 2021, and 7 per cent higher than its lows in April 2021.
You end your report saying, "supply supply supply, we need more of it!" Do you see any signs that this is being, or will be, addressed, or will we remain in the grip of supply-demand imbalances for years to come? A recent report stated that we're (Canada) building fewer homes than we were in 2002. I ask this because, as you know, a majority of newcomers buy houses within three to five years of arriving. Will they be trapped in the same situation, and what action needs to happen for us to get out of the imbalance?
There is certainly attention being paid to the housing supply issue, evident through the different parties' election platforms earlier this year.
The federal government did promise an additional 1.4 million units over the next 4 years, but the devil is in the detail. Those include what is already being built annually, and revitalized units that are no longer inhabitable. When you net these out, the number of additional promised units is much smaller. A good step, but not enough.
As I mentioned earlier, Canada has the lowest number of units per 1000 population among the G7 countries. Just to reach the G7 average, we need 1.8 million units. For perspective, we have been building 188 thousand units on average each year for the past 10 years. If we keep this pace, we need 10 years to catch up, and that's assuming the population does not grow, which it most certainly will. Most of the other promises made by the federal government to solve the housing market problem are focused on issues of affordability, which only adds to demand pressures rather than materially solving the supply issue.
Much of the solution lies in a collaborative, multi-stakeholder process to comprehensively identify and tackle the obstacles to more responsive supply in all segments of the housing market and at all levels of government.