Jobs and Affordable Housing are Twin Keys to Newcomer Success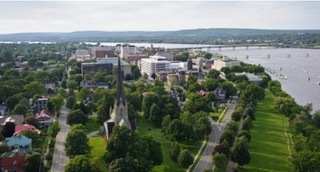 Whether you're planning your move to Canada or arriving soon, choosing the best city to meet your needs is vital. And paramount to selecting a city is researching both the labour market and the housing market.
Ideally, you want to ensure that your skills and experience match the local labour market, AND that the housing market is within your financial reach. Given both the demand for your skills and an affordable housing market in the city you select, you can achieve personal, professional, and financial success in Canada faster and easier.
Prepare for Canada's job market
This month be sure to register for our webinar What to Know About the Canadian Job Market to get tips to research both national and local job markets. You'll also learn about growing sectors and how you can prepare to enter Canada's job market. 
To read more about the importance of building your career and housing goals into your decision, read Prepare for Canada's newsletter here. 
Related stories:
Hamilton housing prices are on the rise