Premiere Suites Awaits the Arrival of Newcomers to Canada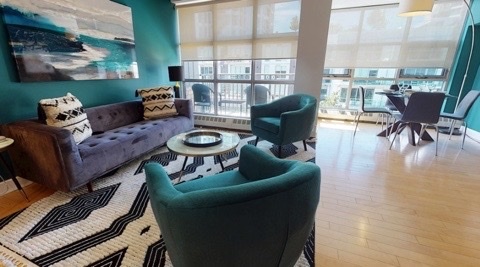 With direct flights between India and Canada now resumed, it's expected immigrants - from everywhere - who have been approved to come to this country will soon start arriving in greater numbers.
And that likely means a surge in the search for short-term rentals.
The newly re-elected Trudeau government is sticking to its goal of welcoming 401,000 immigrants for 2021; 411,000 for 2022; and 421,000 in 2023. Some, like former prime minister Brian Mulroney, have suggested that the number should rise to at least 600,000 a year in order to meet Canada's economic and social needs.
Feeling the impact of travel restrictions
While many newcomers to Canada are anxious to get into their first rental home, many will spend weeks, or months, in short-term accommodation as they begin work, or look for a job, open bank accounts, build a credit rating, search for schools for children, find the best transportation routes and discover their new neighbourhood.
As the daughter of immigrants, Stephanie Harding, vice-president of Marketing & Brand Strategy for Premiere Suites, says she knows first-hand what immigrants go through when they first arrive in Canada.
The Covid-19 pandemic, admits Harding, has been hard on the short-term rental business, not only in Canada but globally. Airbnb, perhaps the largest short-term rental company in the world, saw available rental units in Canada's gateway cities (Toronto, Vancouver and Montreal) fall off by 40 percent, with some of that loss predicted to be permanent. Still, AirDNA, which provides industry analytics, says demand for short-term rentals will show a significant recovery in the remainder of 2021 due to vigorous vaccine rollouts and pent-up demand from travellers. 
Short-term rentals for the Chinese and Indian markets
Premiere Suites, says Harding, has also been impacted by travel restrictions. For newcomer customers, Premiere relies on the Chinese and Indian markets which until this week had significant restrictions on their ability to travel internationally. During the pandemic, Premiere, like other its competitors, has been relying on domestic travellers.
But Harding is realistic. 
"It really depends on the travel restrictions," she says. The Chinese market, as well as the Indian market, still have restrictions on their travel at the moment. And, she adds, there's the uncertainty of "that fourth wave."
Also, there's the vaccine issue. Harding points out that "because there are vaccines in both India and China that are not recognized by the Canadian government, that's limiting their ability to enter the country."
She adds that "when the restrictions lifted for some of our clients who we had been anticipating from Saudi Arabia, from India, they had actually taken the Chinese or Russian version of the vaccine. And even though they were physically, from a paperwork perspective, able to come in, it was the vaccine that was hindering their ability to return home or to return to Canada."
Formed in 1999, Premiere Suites advertises high-quality temporary residences for professionals and families all across Canada. They have over 1,600 fully equipped suites in 38 cities. Their clientele includes business travellers, employees relocating, displaced home insurance claimants, newcomers or people on extended vacations. Suzanne Bachur is the president of Premiere Suites.
Newcomers an important benefit for Premiere
Newcomers to Canada are an important part of Premiere's business says Harding, who calls it a tremendous benefit. In fact, prior to the pandemic, Harding says Premiere was anticipating newcomers to be much a much bigger part of their portfolio.
Right now, because of the pandemic, Premiere is marketing itself primarily through digital investment. Their average length of stay is 63 nights, though, as Harding says, there are cities and regions across the country, such as Atlantic Canada, Halifax, Ottawa and Calgary that allow for shorter rental periods, ranging from 30 days to a week, depending on local and building regulations for short-term rentals.
You just want where you're staying to be safe and secondary to all the other things on your mind - Stephanie Harding, VP of Premiere Suites
"For the most part people are staying with us for business projects or settling in, or they're moving with their family, or it's an insurance stay."
While Harding acknowledges the reach of Airbnb ("you obviously do have some great Airbnb houses''), she also says that sometimes "you just have no idea what you're getting into" when you rent short-term. Premiere's advantage, she says, is that it is accredited, insured and owns the leases on all of its properties. She believes this is a big plus for newcomers who have other things to worry about. "You're overwhelmed with a million other decisions and things to work on, and you just want where you're staying to be safe and secondary to all the other things on your mind."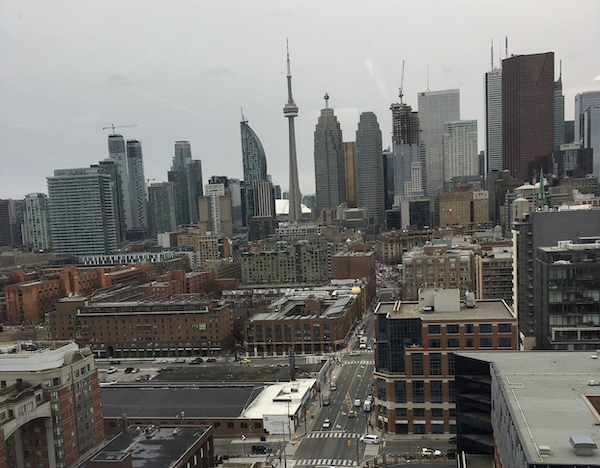 Harding offers some guidance for immigrants planning to use a short-term rental when they first arrive in the Canadian city where they plan to settle: the most important thing is location. 
Consider your short-term rental a "trial run," says Harding. Try to rent in the specific area or neighbourhood where you eventually plan to settle, live and work long term. That way, says Harding, "you'll become part of that community that you're in, so it really gives you a chance to get a feel for it."  
Oh my gosh, I'm in a downtown tower and yes, it was fun to see the CN Tower on the first day, but now I am nowhere close to the neighbourhood that I'm looking for - Stephanie Harding
One innovation Premiere has created on its website, said Harding, makes it easier for renters to search exactly where they need to end up. 
 "The problem was," she said, "before people would just say, 'Oh, I'm coming to Canada, I'm going to Toronto' so they look for any place in Toronto. And then when they arrived they realized, 'Oh my gosh, I'm in a downtown tower and yes, it was fun to see the CN Tower on the first day, but now I am nowhere close to the neighbourhood that I'm looking for."
Harding says the new iteration of the Premiere website, which launched in April, enables newcomers to discover, for example, how far they're going to be from the office and to see what's in that neighbourhood. Are there grocery stores within walking distance? Are there movie theatres? Is there a bank? Is there public transportation?
Don't find yourself stuck in a 45-minute Toronto commute
 "So that's one huge way that I'm trying to tailor our offering better to someone who's very unfamiliar with where they're going. Because if you want to go to the CN Tower once, then make a trip to the CN Tower, but don't live next to the CN Tower and then find yourself commuting in Toronto traffic for 45 minutes each direction to work. So, that's one way we're trying to assist newcomers."
"When you think Toronto, it doesn't necessarily mean downtown Toronto, the one you see on the postcard."
Their live chat has been enabled in English and French and Harding says she's trying to determine which languages to pursue next but she admits many additional features for their app were put on hold due to the pandemic.
Vancouver, Toronto, Halifax are prime spots
And while all levels of government would like to see newcomers settle more often in Canada's secondary housing markets, Harding says Premiere hasn't seen that trend. "Not really (just) occasionally but not anything more than an anomaly, nothing that would be a trend." She added that the number of short-term rentals by newcomers is significantly higher for Vancouver, Toronto in Halifax.
"It really has to do with where the jobs are," she says. "So as much as we hear the politicians talk about what they like to do and how they are looking to incentivize people, people move (to a city) because somebody in the household has secured employment. And we're seeing it most in the DEV work, so largely tech. And so that's why we're seeing it in the (three) markets that I mentioned."
Choose a rental based on your eventual lifestyle
When asked for any final advice or insights she'd give about choosing a short-term rental to approved newcomers who are currently waiting in India or China for the opportunity to come here, Harding again strongly urged newcomers to consider where they need to be based on their eventual lifestyle.
As for price, Harding admitted that the "Airbnbs of the world can be very tempting, especially on the budget." But she emphasized that newcomers should factor in the benefits of working with an accredited, audited and insured experienced provider. Premiere, she said, gives 24/7 guest support and uses professional cleaning companies who sanitize and disinfect the suites.
"I'm the child of immigrants," said Harding. "All of my friends were pretty much or children of immigrants, and I know how hard it is when you first come in."