Here's What You Need to Know About Moving into Your First New Home in Canada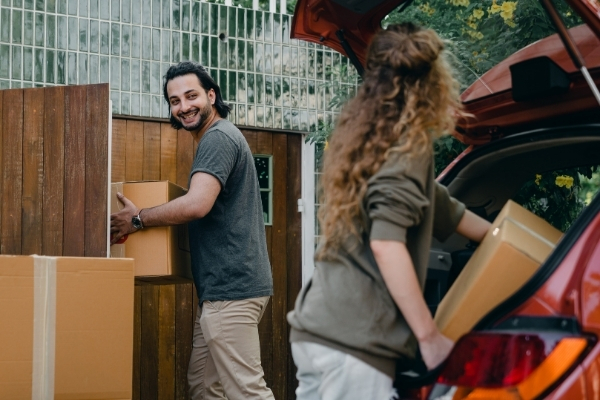 It's finally time to move in to your first new home - in Canada.
Here's some helpful tips that newcomers need to know (the first is work to have a great relationship with your landlord).
Depending on the province or territory, a landlord may require a security deposit (this is not the case in Ontario) when you sign the lease. The deposit is usually equal to one month's rent. This is used to cover unpaid rent or damage caused to the rental. When you move out, the deposit is either returned or used to pay the last month of rent.
Deposits Can Differ
Be aware that every province has different rules about deposits. In Ontario, the deposit can only be used for unpaid rent and not for damages. In Quebec, landlords cannot ask for any deposit. For more details, review the fact sheet for the province or territory of your rental.
Review with the landlord or superintendent the procedure for getting mail, using the intercom (in a larger building), garbage and recycling, laundry, tenant and visitor parking, and how to use the appliances. In other words, know how your building works.
Check For Damage
As soon as you move in, immediately check for any damage in the property. Do the inspection with your landlord, if possible. Take notes or photographs and ensure the landlord signs the list of damages, and keep a copy of it for your records.
Getting to know your neighbours can also be helpful, in addition to providing support and friendship. Being a good neighbour is always a great strategy.
Best Times To Move
Don't forget that if you need help with your move to lineup friends and family well in advance. Don't leave it until the last minute. And remember: it's a big ask, so don't be upset if people turn you down. Also, don't be afraid to let them know how much you need and appreciate any help they can offer.
What's the best time to move. Weekends are usually when more people are available to help. And try not to micromanage everything. When everything is in, you can put the boxes and furniture in the correct room.
Moving is tiring, so friends and relatives will appreciate snacks and drinks, both of which will keep their energy and spirits high. Dinner (pizza?) is a common "thank you" gesture. And, by all means, don't forget to offer to help them with their next move.
Here's some other handy, essential tips about moving in to your first Canadian home. Have a great move!