London Housing and Rental Prices Continue to Soar in Early 2022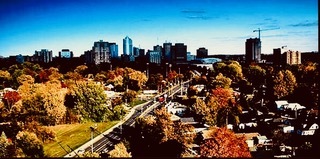 Home and rental prices in London, Ontario are rising sharply, as demand increases amid a supply shortage in the largest city in southwestern Ontario.
According to data from the London St. Thomas Association of Realtors (LSTAR), the average sale price for a home in the London (and St. Thomas) real estate market climbed to just under $800,000 in January. That's almost a  $90,000 increase from December 2021.
Meanwhile, the cost of renting in London continued to rise again due to high demand. A recent report from Rentals.ca on January rent prices said the average asking price for all types of units in London is now $1,820. That's $750 higher than it was in 2018 and up 17.2 percent from December 2021.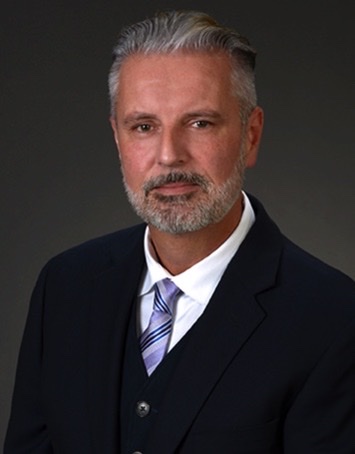 LSTAR president Randy Pawloski offered several theories to Global News reporter Matthew Trevithick as to why home prices rose so sharply in London, known as the Forest City:
"I'm not sure why … 30 days, 45 days later from  December into January the jump was so high," said Pawlowski. "I don't know that we've seen quite that much over the course of the last year or even longer.
"Perhaps there's been some pent-up demand. Buyers (are) anxious to get into the marketplace before interest rates maybe start pushing up a little bit. I think this is a trend we're going to continue to see through the remainder of this year."
Interest rates are on the rise in Canada
On March 2, the Bank of Canada raised its benchmark interest rate to 0.5 percent. It's a decision that is thought to be the first of a series of small rate hikes this year in an attempt to tame inflation that has risen to its highest point in decades.
What impact it will have on housing supply and demand remains to be seen. Interest rate hikes might slow inflation and they could prevent or discourage some buyers to enter the market. At this point, however, experts aren't forecasting an end to the rising home prices in 2022.
Scotia Bank Housing Economist Farah Omran, writing in her February housing reports, said: "Everything points to incoming heat during the spring once more listings hit the market as the triggers of the housing rally that started over two years ago persist.
Plus, bold new immigration targets announced in February by the federal government may tighten the home buying and rental markets even further. 
Everything points to incoming heat during the spring once more listings hit the market as the triggers of the housing rally that started over two years ago persist - Farah Omran
The Trudeau government plans to welcome nearly 432,000 immigrants to Canada in 2022 as a part of a three-year strategy to fill critical labour-market gaps and support a post-pandemic economic recovery.
The annual immigration levels plan forecasts Canada will admit 431,645 permanent residents in 2022, followed approximately by 447,000 in 2023 and 451,000 in 2024. The majority of the permanent resident spots (56 percent) will be allocated for immigrants coming to Canada to fill job vacancies this year.
The new target will certainly have an impact on Canada's and London's housing markets. A recent  Ipsos Public Affairs survey showed that newcomers to Canada are looking to buy their first new home faster than ever.
Conducted for the  Toronto Regional Real Estate Board (TRREB), the research firm studied the route immigrants take to homeownership.  A key insight showed that a large percentage of newcomers to Canada are homebuyers within their first five years of arriving.
 Another important piece of Ipsos data showed that immigrants to Canada are overall more focused on owning a home than non-newcomers.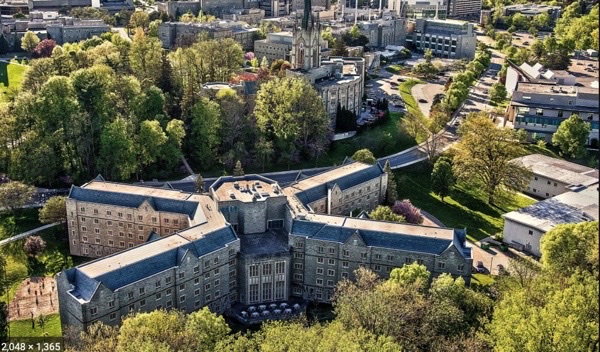 With comparatively lower housing and renting prices, a thriving economy and numerous post-secondary schools such as Western University and Fanshawe College, London is a popular settlement spot for newcomers to Canada and international students. 
For the month of January in London, the average home price in the region rose to $793,222. That is a 30 percent increase compared with January 2021. It's also a whopping 81 percent increase compared with January 2020, according to LSTAR data.
 The average price of a home in the London region was $707,219 in December 2021. That was an increase of $34,891 from November.
London has lots of shovel-ready residential land city-wide. But it's running short in the sought-after north and west areas of the city, leading builders to go to neighbouring towns instead – robbing the city of big-bucks revenue, developer say. https://t.co/rmQGdGV8zr#ldnont

— London Free Press (@LFPress) February 28, 2022
Pawlowski told Global News that at least one-third of sales in the London area appear to be coming from realtors outside of the area, including from the GTA. He said that this ongoing phenomenon puts pressure on local housing inventory.
Still, housing house prices in London remain substantially lower than those in Toronto and the GTA.
According to a  recent report from RE/MAX Canada, the average price of a Greater Toronto Area home surged by 453 percent  in the 25 years between 1996 and 2021.
A severe lack of supply in the face of significant demand remains a major issue in the London and St. Thomas market, and in markets across Ontario.
LSTAR data shows there were just two weeks worth of housing inventory on the market by the end of January. That's a minor improvement from December.
For January, LSTAR recorded 529 home sales. That makes it the group's second-best January for sales since it started gathering data in 1978. The majority of the January sales were single-family homes, condo townhouses and apartments.
In January, 669 new listings were posted. By the end of the month,  286 were still active.
Meanwhile, the price of the average Canadian home hit record highs in 2022, and experts are linking that  to the country's most expensive housing markets.
National homes sales remain high in early 2022
According to the Canadian Real Estate Association (CREA) report, national home sales stayed record-breakingly high in January 2022.
The national average January home price stands at a record $748,450. That's a 21 percent increase from the same month the previous year.
"The national average price is heavily influenced by sales in Greater Vancouver and the GTA, two of Canada's most active and expensive housing markets," the report states. "Excluding these two markets from the calculation in January 2022 cuts almost $160,000 from the national average price."
London rent prices are also soaring
High demand for housing has pushed London rent prices to new heights, with a new report from Rentals.ca saying the average asking price for all types of units is now $$1,820. That's $750 higher than it was in 2018 and up 17.2 percent from December, 2021.
The COVID-19 pandemic may be partly to blame, accelerating the migration of many out-of-town renters who now can do their jobs from home.
"January rents increased monthly in Canada, following a decrease in December, which we believe was just the typical seasonal decline, as opposed to Omicron fears," said Ben Myers, president of Bullpen Research & Consulting. 
B.C., Ontario and New Brunswick have the highest average rent
"However, the pandemic trend of much higher demand for larger properties continues, with average rental rates for single-family properties up 20 percent annually," he said. "The need for more space, a frothy resale market, future interest rate hikes, and the decoupling of workers from their place of employment remain key factors in the rise."
The average rent for all Canadian properties listed on Rentals.ca in January was $1,807 per month, up 4.4% annually and 1.0% monthly. The average rental rate in January of this year remains below the $1,879 per month average in January 2020 and the $1,855 per month average in January 2019.
British Columbia, Ontario and New Brunswick had the highest average rent at $2,181, $2,110, and $1,796 respectively. Newfoundland and Saskatchewan had the lowest average rental rates at $969 and $1,026 per month.
Vancouver remains the most expensive rental city
Vancouver has the most expensive rents in the country at $2,550 per month, an annual increase of 16.2% year over year. Toronto was the next most expensive city at $2,317 per month, experiencing an annual increase of 14.5%.
Vancouver also currently has the most expensive rents in the country for all property types at $2,550 per month, which represents an annual increase of 16.2 percent. Toronto was the next most expensive city in Canada coming in at $2,317 per month, up 14.5 percent annually.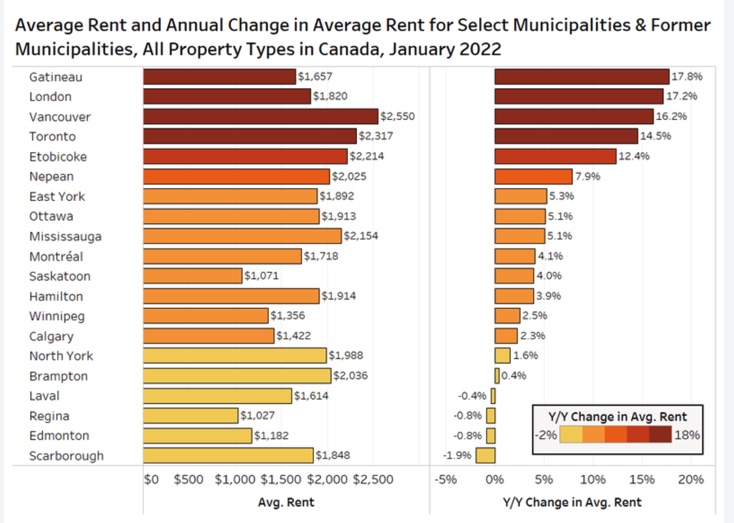 The largest increases in rent across Canada continue to be for single-family rentals, as many potential buyers choose to avoid entering the "frothy" ownership market. Potential government intervention and future interest rate hikes are likely playing into their decision to postpone buying.
London and Gatineau saw rents jump the most
Gatineau and London are the municipalities that experienced the largest annual increases in average rent. Gatineau increased 17.8 percent to $1,657 per month, while London increased 17.2 percent to $1,820 per month.
According to Rentsync's monthly Rental Demand report,  January has seen the continuation of the trends experienced in Q4 of 2021 namely being the continued tightening of available supply and the growing resurgence of markets other than smaller tertiary communities. 
"With a majority of the units left vacant throughout covid having been reabsorbed by residents returning to the rental market we see a tightening of market conditions which has resulted in strong rent growth," said the Rentsync report. 
"Many markets especially major regional economic hubs such as Toronto, Hamilton, Kitchener, and Vancouver have regained a majority of the rent loss experienced throughout 2020 and 2021 which suggests that they are likely to return to pre-covid rental rates in the foreseeable future."
*Here are some of the most popular cities in Canada for renting. Click on them to discover which location is the right place for you (and don't forget to sign up for free at Rentals for Newcomers and check out our rental listings).