How High Will Record Canadian Home Prices Rise in 2022?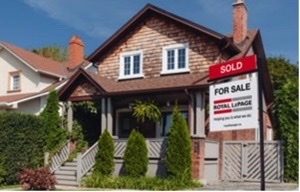 November saw Canadian home prices reach a new high. How high will they rise in 2022?
According to Scotiabank's Canadian Home Sales Report, this country's home sales continued the upward climb they started in September. And while they increased only by 0.6 percent in November, writes Housing Economist Farah Omran, this follows a 9 percent increase in October,  which was the largest since July 2020. 
"With the rises of the past couple of months, 2021 level of sales so far has already broken last year's record," said Omran. 
Ontario, B.C. buyers competing for houses
Meanwhile, home values continued to grow as buyers in most parts of Ontario and B.C. competed for houses.
From October to November,  Canada's national home price index rose 2.7 percent to $790,600 from October, said the Canadian Real Estate Association (CREA). That marks the second straight month of gains at that elevated level.
October's numbers pointed towards a market that [was] picking up steam - Farah Omran
 Omran told Rentals for Newcomers that "October's numbers pointed towards a market that [was] picking up steam, with sales going up by 8.6 percent (adjusted for seasonal trend) compared to September – the biggest monthly increase since July 2020."
In a record year-over-year hike, the home price index (HPI) across Canada is now 25 percent higher as compared with last November. In Ontario, the HPI is up 30 percent, with values soaring in the province's most expensive region of Toronto.
The summer break from brutal bidding wars ended
Omran explained that all this "comes after a reprieve during the summer months, which we warned would be short-lived as buyers were expected to return to the fall market after having taken a well-needed break from losing brutal bidding wars to enjoy the double-vaccinated summer and, for some, to save for a larger down payment to qualify under the new stress-testing rules."
All this housing activity is, Omran points out, "backed by strong demand fundamentals, rooted in a strong economic recovery, a labour market that has more than recovered its COVID-19 losses, and an acceleration in immigration.
"While immigration numbers lag a month, they continue to point to a doubling down on the government's efforts to meet its immigration target for the year. October's admissions broke the record set just the month before as Canada welcomed 46,315 new immigrants, the highest in Canada's modern history, bringing forward the progress toward meeting the year's target from 67 percent to 78 percent."
Return of newcomers and international students
Investors looking to buy properties are also behind the housing rally, she said. But, another factor is clearly at play in this year's housing rally.
"The increase in immigration and return of international students have at least partly stimulated investors' demand who look to rent to these segments of the population. Many data points suggest a significant pick-up in investors' activity this year."
New research by the Mitchell Institute at Victoria University shows that international students are heading to Canada (and the UK and the US) in record numbers despite the Covid-19 pandemic.
Also, the Liberals have set the new baseline for immigration at over 400,000 newcomers per year. This higher goal aims to boost Canada's post-pandemic economic recovery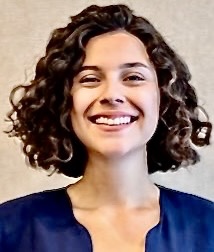 Omran told Rentals for Newcomers in late November that "it seems that unlike last year, where the housing rally was driven by first-time homebuyers and buyers who planned to live in their homes, this year we are seeing more investor activity."
As for the record-breaking trend continuing in the coming months, Omran cautioned that "the housing market is also slower this time of year as people focus on celebrating the holidays, so don't be fooled by a calmer December and January."
However, she said, as this pandemic taught us, you can't be sure of the housing market's mood until you see the data, and "with robust labour market outcomes and immigration levels, demand fundamentals remain strong."
Housing inventory remains a problem
Housing supply, however, continues to lag demand, an ongoing problem in Canada. Listings did rise in November but, notes Omran, "it was a far cry from what is needed to catch up to sales, which continued to sustain tight market conditions and push prices upwards."
Even though more homeowners listed their properties for sale in November than in the previous month, the market conditions, according to CREA, are similar to March of this year, when prices spiked.
CREA reports that there are now just 1.8 months of inventory left (that means that's how long it would take to deplete the stock of all the currently listed properties if sales maintained November's momentum).  Long-term, the average housing inventory supply has been slightly over five months.
While the sample size is quite small, it is not hard to believe this sentiment is shared among many young Canadians who have been watching the action from the sidelines.
Mustel Group and Sotheby's International Realty Canada recently released the results of a survey that showed over 80 percent of 18–28-year-old Canadians (GenZ) fear they will never be able to afford to buy their first home in their city of choice due to the unending rise in prices. The No. 1 barrier is the ability to save for a down payment while dealing with current living expenses.  Omran's report notes that 50 percent said they would be "fully giving up on their dream of owning a single-family home. While the sample size is quite small, it is not hard to believe this sentiment is shared among many young Canadians who have been watching the action from the sidelines."
Cheaper housing in Canada's secondary cities
More affordable housing does exist in Canada's secondary markets outside of Toronto, Vancouver and Montreal. Interestingly, the Covid-era real estate pace has been primarily driven by buyers looking for larger properties in Canada's more affordable regions. Omran said, however, that has "driven prices higher in smaller cities that have traditionally been unaccustomed to strong demand. In the Bancroft area in Ontario's cottage country, for example, the HPI is nearly 50 percent higher year over year."
And the trend continues. In November, smaller cities and regions such as Chilliwack and Fraser Valley in B.C.,  (and Brantford, Cambridge and North Bay in Ontario as well) saw housing prices continue to increase at a quicker rate than the rest of Canada. According to the HPI,  the typical price of a house is currently $100,000 higher than it was in August of 2021.
Meanwhile, the Toronto Region Real Estate Board reports that 6,031 homes were sold in Canada's largest city in December of 2021, with an average time on the market of19 days. According to TRREB, there was a record number of sales in 2021, hitting a total of  121,712. 
Whether the rush to buy in smaller cities continues is unknown. However, the Trudeau government revealed this week that part of immigration minister Sean Fraser's mandate is to "ensure that immigration better supports small-and medium-size communities that require additional immigrants to enhance their economic growth and social vibrancy."
A recent report from the C.D. Howe Institute speculated that immigration boosts Canadian home prices because this country's policies favour newcomers with wealth and job skills. Thus, a lot of new permanent residents arrive with significant funds or with professional experience and credentials enabling them to make money quickly and then buy real estate.
Given that housing and, in particular, buying a home at some point is a big part of a newcomer's goals, it's easy to see Canada's secondary cities continuing to benefit from the lure of cheaper housing prices.
Housing sales booming in Regina, Saskatchewan
Scotiabank's housing report showed that sales went up in 18 of the 31 local markets that they track with Regina having the largest increase (21 percent seasonally adjusted and month-over-month) followed by Saskatoon, PEI, Okanagan-Mainline, and Calgary (all recording increases of 9 percent or over).
Industry experts and advocates continue to call for policymakers to get more involved.
Demand fundamentals remain strong
Beginning in March, Canada's bank regulator and federal finance department implemented strategies making it a bit more difficult for borrowers to qualify for a bank mortgage. This appears, however, to have done little to deter potential homebuyers. Since March, prices have risen another 30 percent in some markets. 
So, with rising demand, limited supply, increased immigration and investor interest, prices may continue to spike throughout 2022. But, as Omran points out,"as this pandemic taught us, you can't be sure of the housing market's mood until you see the data, and with robust labour market outcomes and immigration levels, demand fundamentals remain strong."