Best Edmonton Neighbourhoods for Renting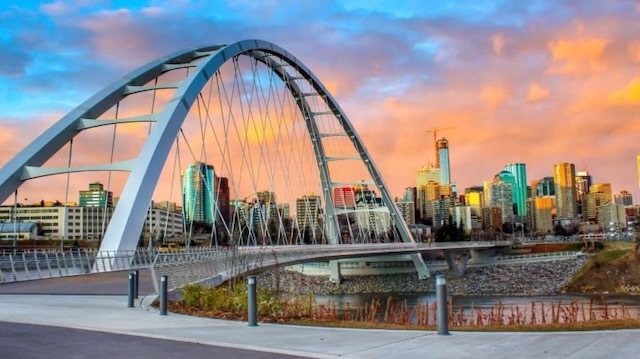 Edmonton is known as the "Oil Capital of Canada."
But it's also the capital of Alberta and the second-largest city in the province. With a  city population of 1,010,899 and a metropolitan population of 1,418,118, it's the fifth-largest city and sixth-largest metropolitan area in Canada.
Located on the North Saskatchewan River, Edmonton is a large urban centre surrounded by wilderness - and massive oil, gas and oil sands reserves.
It is also referred to as The Festival City of Canada because of the events held in the city year-round. 
So what brings newcomers to Edmonton?  Growth, job opportunities, low Alberta taxes, and an ethnically diverse population make it an attractive destination for immigrants from across the world.
Almost 96 percent of Canada's oil reserves are in Alberta and Edmonton's economy naturally focuses on the petrochemical industries. Oil supply and services, as well as technology research and development, drive Edmonton's prosperity.
For international students looking to study in Edmonton, the University of Alberta is a Top 5 Canadian university and one of the Top 150 in the world. It is the largest research institution in the province. And more than 38,000 students are enrolled in over 200 undergraduate and 500 graduate programs. 
Other universities in Edmonton are Athabasca University, Grant MacEwan University, Concordia University College of Alberta, The King's University College and the Edmonton campus of the University of Lethbridge. The Northern Alberta Institute of Technology (NAIT) offers more than 200 credit programs. Other post-secondary institutions include NorQuest College and Yellowhead Tribal College.
Edmonton is also proud of its two main sports franchises: the storied Edmonton Oilers of the National Hockey League and the Edmonton Elks of the Canadian Football League.
So if you're a  newcomer to Canada or an international student thinking about settling in one of the great neighbourhoods of Edmonton you're going to find a diverse city with very reasonable rent and housing costs.
And who knows? Maybe, at a coffee shop, you'll bump into Connor McDavid of the Oilers, regarded by most as the greatest hockey player in the world.
Best and most popular neighbourhoods in Edmonton, Alberta
Here are some of the best and most popular neighbourhoods to rent in Edmonton:
Ritchie Neighbourhood
Ritchie is one of the most popular residential neighbourhoods in Southeast Edmonton. It's named after Robert Ritchie who was the first owner of the Ritchie Mill as well as a former mayor of Strathcona city.
Ritchie is a well-developed neighbourhood that is ideal for millennials, young professionals, and young families. Residents here enjoy a very nice ambiance of nightlife thanks to nearby downtown, Mill Creek Ravine, and Old Strathcona. It has rich cafés and a cycling culture as Mill Creek Ravine is one of the top cycling spots.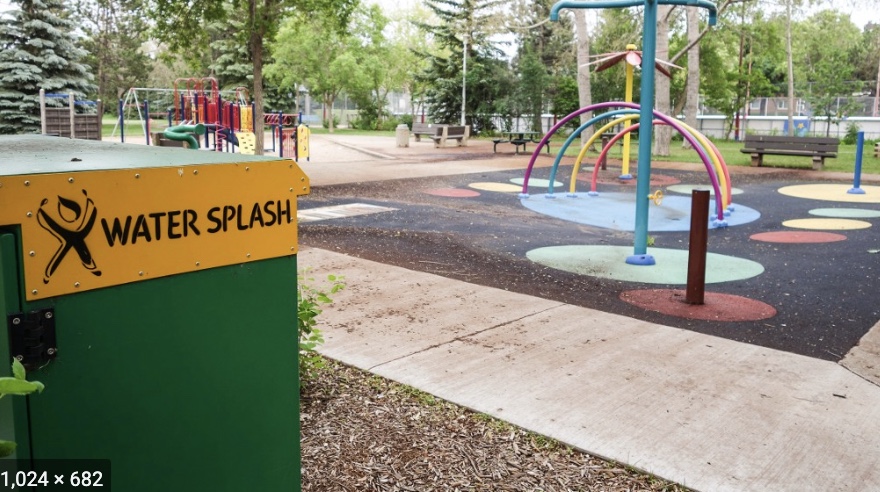 Richie has a population of 4,194 according to the 2012 census statistics. The Ritchie community league was established in 1992 to represent the community. It's responsible for running a community hall and other outdoor facilities along 98 Street and 77 Avenue.
Escuela Mill Creek Elementary school, Ecole Joseph-Moreau junior high school, and the Learning Store are the 3 popular schools in Ritchie. In the 2017 spring season, the Ritchie community joined hands to build the Richie market which is located along 96th street and 76th avenue. This modern trading facility houses the most popular cafes, restaurants, shopping stores, and a brewing company. 
Types of residence in the Ritchie neighbourhood include; single-family homes, condominiums, and duplexes. 

Strathcona Neighbourhood
For those who love the nightlife, Strathcona is another great neighbourhood in Edmonton Alberta. It's also a great destination for both international and local tourists thanks to its historic cultural charm and unmatched entertainment joints.
Strathcona is known as the most romantic neighbourhood in Edmonton city as it offers some of the best live music and theatre performance. Strathcona is the headquarters of the Edmonton International Fringe Festival which is one of the biggest theatre festivals globally.
 It's strategically located just next to downtown, Queen Elizabeth Pool, Whyte Avenue, and in close proximity to the University of Alberta campus and river valley. 
Strathcona was named after Lord Strathcona, the Hudson's Bay Company governor (1889-1914). Strathcona's population as of the 2012 municipal census was 8,984 persons. 
Some of the most popular parks and open spaces include; E.L Hill Park, End of Steel Park, Mill Creek Ravine Park, Strathcona  Park, and Queen Elizabeth Park.
Some of the best schools that one can take their children to include; Elk Island public schools, Elk Island schools, and Conseil Scolaire Center. 

Garneau Neighbourhood
Garneau is one of Edmonton's most popular historic neighbourhoods and it has an entire block that is dedicated to showing how the early inhabitants lived before modernization. It was named after Laurent Garneau who arrived here in 1874 together with his wife Eleanor.
The modern Garneau is now a vibrant neighbourhood with a mix of both residential and business vibes. The University of Alberta is located here hence, giving it a university life. The famous 109 Street is a modern business hub where locals and visitors go shopping for a wide variety of products. The iconic Garneau Theatre which was built in 1940 by architect William Blakey is also located here.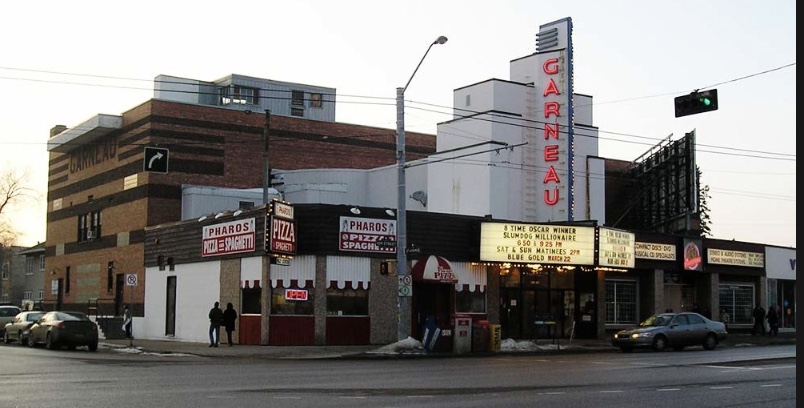 88 Avenue is a popular spot for dining and entertainment with some of the most preferred joints being The Sugar Bowl, High-Level Dinner, and the Red Bike shop which is one of the cyclists' favourites joint. 
Nearby schools include; Garneau Elementary School, St. John's Institute, and the University of Alberta. According to the 2012 municipal census, Garneau had a population of 9,648 with the majority of them living in condominiums. 
Aspen Gardens Neighbourhood
Aspen Gardens is a residential neighbourhood in South-west Edmonton overlooking the famous Whitemud Creek Ravine. It was built between the 1960s and the 70s to serve as an alternative dwelling for a fraction of Edmonton residents who wanted to work in the city but live in a quiet, spacious, and luxury estate.
Aspen Gardens offered the required larger than average-sized lots that were ideal for building a luxury estate. Today, Aspen Gardens is home to some of the most affluent in the city and it's not as densely populated as other neighbourhoods. That's why it has one of the lowest crime rates in Edmonton city.
Some of the best schools in Aspen Gardens include; The Vernon Barford Junior High School and Westbrook Elementary School. 
Aspen Gardens is represented by the Aspen Gardens community league. Residents can join the league at affordable rates and enjoy access to some of the best outdoor activities such as swimming, soccer, festivals, and music. It also offers a unique opportunity for residents to interact with each other.
Aspen Gardens prides itself of beautiful luxury homes mostly single-family dwellings. It also has fully grown trees, nice pathways for both pedestrians and cyclists as well as restaurants and entertainment joints. 
 
Greenfield Neighbourhood
 Greenfield is also a residential neighbourhood in Southwest Edmonton, Alberta Canada. Greenfield is also known as Petrolia since there is a famous small shopping center called Petrolia. It was named after Herbert Greenfield the premier of Alberta from 1921 to 1995.
The majority of residents here live in single-family homes although there are many apartments and duplexes for renting. Greenfield is easily accessible from 111 Street gate, LRT stations, and Century Park.
According to the 2012 municipal census, Greenfield had a population of about 3,640 with a higher average household income than other Edmonton cities. Mobility in and out of the Greenfield neighbourhood is enhanced thanks to the well-organized road network and public transport. 
The community is represented by the Greenfield community league which organizes events, games, and programs for both kids and adults at affordable membership rates.
Some of the best schools that serve young families in Greenfield neighbourhoods are; Greenfield Public School, St. Stanislaus Catholic Elementary School, and Academy for Maths and Sciences.

Glenora Neighbourhood
Glenora is a residential neighbourhood in Edmonton, Alberta Canada that is overlooking the magnificent North Saskatchewan River Valley. Glenora has a vibrant and active community. Royal Alberta Museum and Alberta Government House are some of the unique places that you should visit.
According to the 2012 municipal census, Glenora had a population of 3,514 persons. It has a high number of residents due to its close proximity to Downtown and River Valley. Most of the homes in the Glenora neighbourhood are old-styled and they are single-family dwellings on large lots.  Glenora neighbourhood features mature trees, pristine streets, and magnificent and spacious parks.
There are four schools in Glenora which are; Glenora Elementary School, Westminster Junior High School, St. Vincent Catholic Elementary School, and Progressive Academy ( private school).
Queen Alexandra Neighbourhood
Queen Alexandra offers a mix of both residential and commercial development. It was once part of Strathcona city and it was named Alexandra after the wife of Edward VII of England.
Queen Alexandra is located near Whyte Avenue on the North, 104 Street on the East, 109 Street on the West, and 70 Avenue to the South. This neighbourhood is also near the University of Alberta and it has beautiful old-style homes. 
However, it has recently recorded new condominium development projects. Residents of Queen Alexandra can easily access the downtown either through 109 or 104 street.
The total population according to the 2012 municipal census was 4,694. Four schools serve the Queen Alexandra neighbourhood and they include; Duggan Street/Queen Alex School, Queen Alexandra Elementary School, Strathcona Composite High School, and Our Lady of Mount Carmel Catholic Schools.
Some of the famous recreational facilities in Queen Alexandra neighbourhoods are; Alexander Circle, Rollie Miles Athletic Field, Strathcona Leisure Center, Southside Athletic Grounds, and Southside Arena.
Downtown Neighbourhood
Downtown is the central business district of Edmonton, Alberta. It's conveniently located at the geographical center of Edmonton city. When in Downtown, it's easier to access other nearby neighbourhoods via 109 Street on the West, 105 Avenue on the North, 97 Street to the East, and 97 Avenue to the South. Downtown is also adjacent to the North Saskatchewan River on the Southeast side. 
According to the 2014 Edmonton municipal council census, Downtown had a population of 13,148. Various institutions provide quality education downtown. They include;  MacEwan University Campus, Alberta College, NorQuest College, Center High Public School, Boyle Street Educational Center, and Grandin Elementary school.
Downtown is the home to the Arts District, the magnificent Churchill Square among other historical landmarks, and reach cultural heritage. Some of the best bars and restaurants where one can dine and rave include; Underground Tap & Grill, Fionn MacCool's, Baiju, Tzin Wine & Tapas, and Sorrentino's Downtown.
Oliver Neighbourhood
Oliver is a residential neighbourhood in Edmonton, Alberta Canada. It was named after Frank Oliver one of the earliest residents and a politician. The neighbourhood is densely populated because it's centrally located and represents a good opportunity for both business and investment. 
According to Edmonton's 2014 municipal census, Oliver had a population of 19,135. Oliver prides itself on some of the most beautiful walkways in Edmonton city. The Southeast part of Oliver is commonly known as Grandin and this is where you will find Grandin LRT Station and Grandin School.
Because, Oliver is centrally located, many residents here find it very accessible and many amenities and facilities are just a few meters away. You can choose to either walk or ride when exploring this neighbourhood to discover recreational areas, restaurants, and entertainment joints.
Oliver is one of Edmonton's oldest neighbourhoods and that's why you will likely come across older homes mostly single-family in different parts of the neighbourhood. There are newer apartments and condominiums which are coming up to accommodate the high demand for housing by renters.
If want to go and shop or have fun in Oliver, Jasper Avenue is the best place to go. It's Edmonton main Street and it's filled with shops, restaurants, entertainment joints, and coffee shops among other key amenities that you may desire. Nearby amenities and recreational facilities include; Royal Glenora Club, Victoria Golf Course, and Park.
Oliver residents use the High-Level Bridge and Groat Bridge to access the Southside of the River Valley. Some of the schools that residents take their children to include; Oliver School, Edmonton Catholic Schools, and Grandin Elementary School.
Westmount Neighbourhood
Westmount is a well-developed residential neighbourhood located in Southwest Edmonton, Alberta Canada. It's very close to the Downtown core and bounded by 111 Avenue to the north and Groat Road to the west. The Southern region of Westmount is also known as Groat Estates. 
Westmount's construction history dates back to 1910 when there was a need to construct homes for young professionals. It has experienced gradual growth since then although this tight-knit community has remained unchanged since the 1980s.
It has a long-term record of active citizenship, civic pride, and friendly residents. Westmount is home to the famous West-Edmonton Mall. Residents of this neighbourhood are welcoming and friendly. There are many social amenities including recreational parks, shopping malls, bars, and eateries. 124TH Street and 102nd Avenue are some of the best places that you can visit for shopping and entertainment.
There are different types of homes in the Westmount neighbourhood to accommodate those individuals who prefer single-family residences, apartments, or modern condominiums.