Best Brampton Neighbourhoods for Renting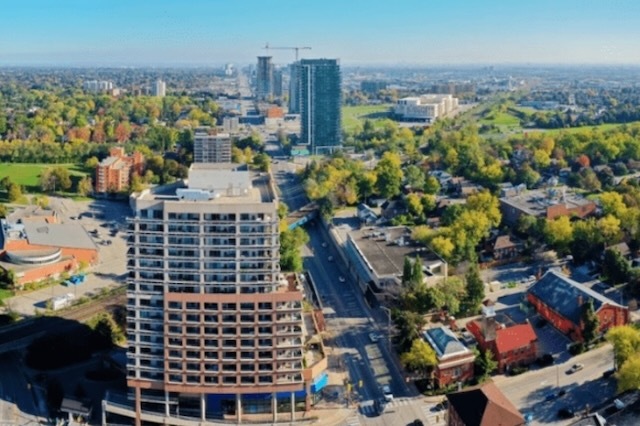 Brampton is acknowledged as one of Canada's most popular landing spots for newcomers and international students. 
It's a diverse and multicultural city that is home to tens of thousands of immigrants over the years.
 It continues to be one of the fastest-growing cities in the country.
Commuting distance from Toronto
 Located in the Regional Municipality of Peel (which includes the City of Mississauga, City of Brampton, and Town of Caledon), this city, once known as the "Flower Town of Canada," is just 40 km away from the City of Toronto. Highways (401, QEW, 407) and the GO train make it the perfect commuter city within the Greater Toronto Area (GTA). 
With a population of about 650,000, Brampton is the third largest city in the GTA, the ninth most populous in Canada and still growing. 
The city's downtown has undergone a massive revitalization in recent years. This helped spur economic stimulus in the heart of downtown, creating more opportunities for those with a connection to the city.
The economy of Brampton includes manufacturing, retail, communication technologies, food and beverage industry, business services, and, of course, commuters!
Housing and rent prices cheaper than Toronto
Though close to Toronto, the city is more affordable and less densely populated. Rents and house prices are also cheaper. Generally, There's lots of green space, good amenities and easy access to public transport. It's also close to Toronto Pearson International Airport (YYZ).
Brampton is also known for its sports and athletic culture. For example, seven players from Brampton made the cut for Canada's 2022 FIFA World Cup team playing in Qatar. 
Actor Michael Cera, singer Alessia Cara, NBA star Tristan Thompson and NHL star Tyler Seguin are all from Brampton.
Best and most popular neighbourhoods in Brampton, Ontario
Here are some of the best and most popular neighbourhoods to rent in Brampton.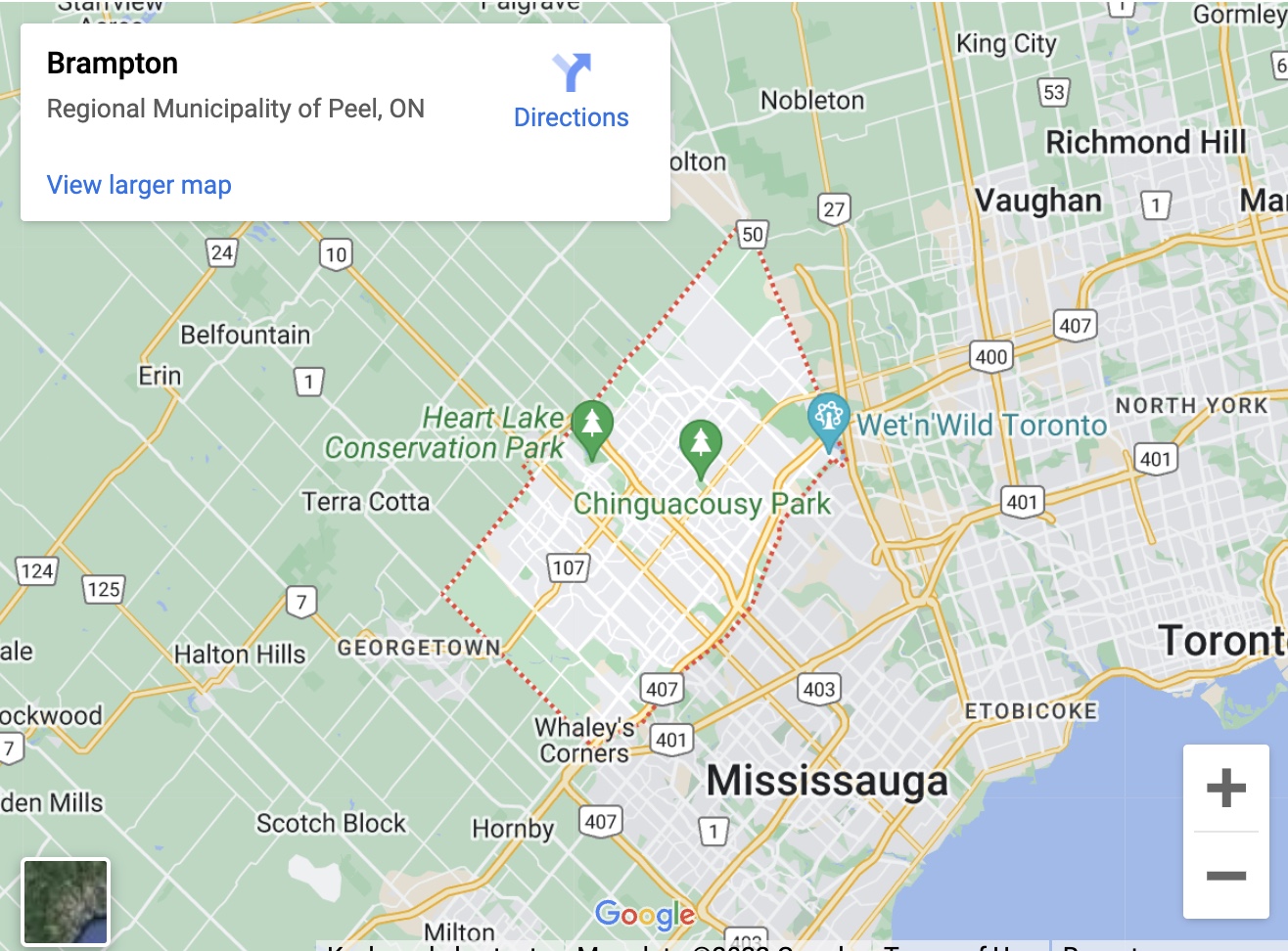 Downtown Brampton Neighbourhood
Downtown is home to the original historic centre of Brampton. In recent years the downtown area has been extensively renovated and is home to the well-known Rose Theatre and City Hall. The area is also home to Gage Park, with outdoor winding skating rinks and year-round events.
You will also find art galleries, museums, farmers' markets, theatres, historical homes, and the Brampton Memorial Arena in this area.
If you enjoy eating out, then Downtown has some of the best food the city can offer. From delicious restaurants specializing in locally-grown food to small quaint cafes.
Commuting around and outside Downtown Brampton is easy due to the GO Station, the central transport hub; here, you will find GO trains, BT buses, and VIA Rail.
Snelgrove Neighbourhood
Snelgrove is a historic area, a former hamlet, on the northwestern edge of Brampton. If you are looking for a small friendly community built around family businesses (and no big-box stores), this area may work for you.
It has easy access to the surrounding countryside, its own community centre, and a Sobeys grocery store, and is very close to the major 410 highway, which runs down through Mississauga and across the north of Toronto. A significant number of the homes here are expensive upscale residences.
Bramalea Neighbourhood
Bramalea was created in the former Chinguacousy Township in the 1970s. It was an innovative new town and developed as a separate satellite community to Brampton, and it is one of the more affordable areas of Brampton.
The community's downtown area houses a civic centre, a library, a live stage theatre, a fire dispatch control centre, a post office, and a shopping centre.
Bramalea is a great place for shopping and has a wide range of cafes, restaurants, and bars. It also has a lively night scene and is one of the best neighbourhoods in Brampton in this respect. It also has very good public transport connections.
Vales Of Castlemore Neighbourhood
Castlemore is a culturally diverse area with high-end executive-style homes, many with extensive acreages. It would be a great choice for a large family, assuming that cost isn't too much of an issue.
The area is made up of a number of communities located on the northeastern edge of Brampton.
The community has its own golf club, the Claireville Conservation Area, a hockey arena and a swimming pool. It also has many parks and plenty of green space.
Heart Lake Neighbourhood
Heart Lake is one of the best neighbourhoods in Brampton for families due to its extensive walking and biking trails. For the same reason, it is popular with lovers of the outdoors.
The community has a golf club and a lake (Heart Lake) for boating and fishing. The lake is part of an extensive park area around which the neighbourhood is built around.
Heart Lake has its own shopping plaza, and you will also find farmers' markets, plenty of restaurants, and cafes.
If you are looking for a condo, then this probably isn't a good area for you, but you will find plenty of townhouses and semi-detached and detached houses. Surprisingly Heart Lake is one of the more affordable neighbourhoods in Brampton.
Mount Pleasant Neighbourhood
Mount Pleasant is one of the best neighbourhoods in Brampton for younger people, including couples and young families. It is one of the newer neighbourhoods in Brampton and lies to the west of the city. Historically, the community was a rural hamlet surrounded by agricultural lands.
However, it has experienced rapid growth since 2006, when Mount Pleasant GO Station opened. Despite being a new area, it has plenty of amenities, including a community centre, library, village square, skatepark, and Apple Factory Farm Market.