Should Newcomers Jump into the Canadian Housing Market Now?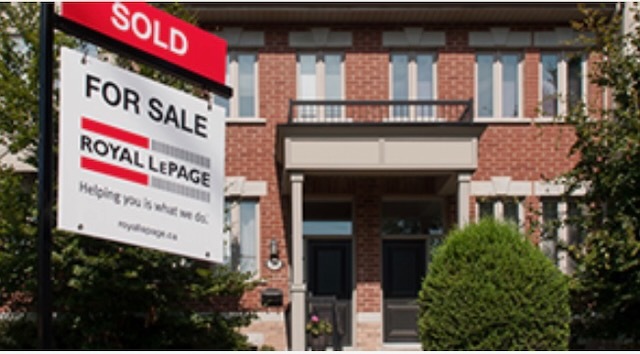 A seven-month decline in Canadian home sales ended in October, but what does it mean, particularly for newcomers to Canada looking (and anxious) to buy a home?
The steady decline was fueled by successive interest rate hikes that started when the Bank of Canada, Canada's central bank, launched its strategy to raise borrowing costs to fight inflation. 
According to data compiled by the Canadian Real Estate Association (CREA), the number of resales  nationally jumped 1.3 percent from September to October.
Is it too early to predict a home sale trend?
CREA's figures also show 35,380 sales transactions took place in October, but that still represents a 36 percent decrease annually. 
Meanwhile,  sale and price statistics for November just released on Dec. 6 by the Toronto Regional Real Estate Board (TRREB) show that in the Greater Toronto Area (GTA), both continue to decline. 
Home prices fell 7 percent from October, and home sales in the GTA dropped 8.4 percent. The average GTA home price sits at $1,079,395, according to TRREB. 
Still,  with October home sales having risen slightly nationally and prices levelling out, does this mark the end of the correction in the housing market?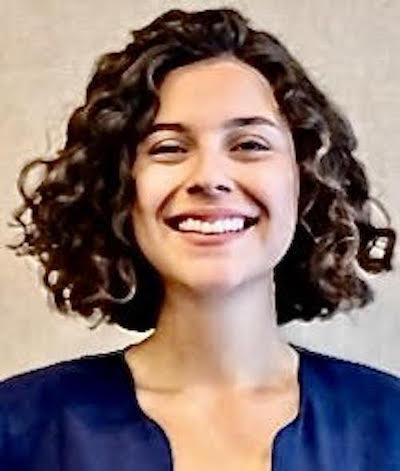 Scotiabank Housing Economist Farah Omran says it's too early to say. 
"Whether (the October data) marks the end of the welcome correction that has been underway is premature to call," Omran writes in her monthly Canadian Home Sales Report.
 "However, this is in line with our expectations of a moderating pace of correction and an eventual uptick in demand." 
A new report by the BC-based think-tank Generation Squeeze shows that national home values in Canada have only retreated to 2021 levels, calling this "arguably a minor shift when viewed against the backdrop of decades of escalation."
The Canadian housing market remains depressed
The Bank of Canada's key interest rate currently sits at 3.75 percent (with another rate hike expected in December). In early March, it was 0.25 percent. The result has been more expensive loans. 
At the beginning of the pandemic, the average mortgage rate was less than 2 percent; it now stands at approximately 5 percent. 
Speaking with Globe and Mail reporter Rachelle Younglai, Bank of Montreal senior economist Robert Kavcic termed the Canadian housing market "depressed." 
Are prices still heading lower?
Kavic told Younglai that he foresees further price decreases given the Bank of Canada's plan to continue raising borrowing costs to fight inflation.
"The direction of prices is still lower," Kavcic said.
Will October's uptick entice potential buyers, including eager immigrant buyers, back into the housing market?
In 2021 Canada broke its all-time immigration record by landing more than 405,000 newcomers. The goal for this year is almost 432,000 immigrants.
Immigration impact will be significant
The federal government also recently announced its targets for 2023-2025.
The country now hopes to land 465,000 new immigrants in 2023. That number will rise to 485,000 newcomers in 2024 and will jump in 2025 to 500,000 new arrivals.
This surge in immigration will, experts say, have a significant impact on the housing market going forward. 
An Ipsos Public Affairs survey released earlier this year showed that newcomers to Canada are looking to buy their first new home faster than ever. The study also showed that immigrants to Canada typically are homebuyers within their first five years of arriving and are overall more focused on owning a home than non-newcomers.
Omran, who cautions against viewing one month's change in direction as an ending or a beginning of a new trend, said, "if those buyers interpret October's result as the dip, then this could mark the beginning of the end of the housing market correction."
 "However," she said, "this is one of the things we will be paying attention to in the upcoming months to assess the stage of the housing correction."
CREA also reported that the number of new listings rose 2.2 percent from September to October. That remains below the 10-year average, indicating that struggling homeowners are coping with higher interest rates and trying to make their mortgage payments.
Also, new home sales dropped to a historic low in Toronto in October.
 A  new report from the Building Industry and Land Development Association (BILD) shows that just 406 single-family homes were sold across the GTA in October. That's a 64 percent drop from October 2021 and is 67 percent below the 10-year average.
However, according to Edward Jegg, Research Manager at Altus Group,  activity was "much improved" compared to August and September,
October provided another month's worth of data suggesting the slow down in Canadian housing markets is winding up - Shaun Cathcart, CREA
But if a growing number of homeowners become unable to make their monthly payments, it could result in a significant increase in listings that  "could downwardly pressure prices by more than we anticipate, "Toronto-Dominion Bank economist Rishi Sondhi told The Globe. 
Still,  Shaun Cathcart, CREA's Senior Economist, looks at the October numbers optimistically.
"October provided another month's worth of data suggesting the slow down in Canadian housing markets is winding up," said  Cathcart. "Sales actually popped up from September to October, and the decline in prices on a month-to-month basis got smaller for the fourth month in a row."
Toronto, Vancouver markets bump the average price
CREA's data shows sales rose  in 60 percent  of local Canadian housing markets across the nation. "although both gains and declines were generally small across the board." The largest increase in sales occurred in  Greater Vancouver (6 percent).
In October, the average sale price was $644,643. That's a 9.9 percent decrease from October of 2021, and a steeper year-over-year decline compared to the 6.6 percent decrease in September. The losses were less severe on a short-term basis though, edging down just  0.6 percent. 
According to CREA,  if one takes Toronto and Vancouver out of the average sale price equation, it would lower the average price by $125,000,  making it $519,643.
Waiting for buyers and sellers to re-engage
Speaking with Penelope Graham of Storeys.com,  Jill Oudil, Chair of CREA, argues that while October's improvements have been modest, they signal that market woes are now headed in a different direction. 
"In October, sales across the country increased for the first time since before interest rates started to rise last winter," she said. "Of course, we've known the demand was there, so it's just been a matter of some playing the waiting game as borrowing costs and prices have adjusted. Moving into 2023, sellers and buyers will likely continue coming off the sidelines, but it's a very different market compared to just one year ago."
So buy now, or wait for a new bottom in housing prices to materialize? That's the question newcomers to Canada must wrestle with. 
In her report, Omran notes the major impact the increased immigration targets (and the steady flow of immigrants into Canada now that virtually all the pandemic restrictions have been lifted) will have and perhaps is having on the market right now. 
Newcomer impact on supply and demand
She believes that as Canada's population growth continues to surge to new record levels, there will be a visible impact on housing. She muses whether it might have affected October's numbers. 
She also notes the impact the immigration targets may have on housing supply and demand going forward. 
"It is unclear whether this (increase in population growth)  motivated the uptick in activity in October in any meaningful way," she said, "but what is more clear is that in the longer term, this acceleration of immigration will reverse the recent easing of supply-demand imbalances in Canada's housing market if no progress is made on increasing the stock of housing supply."
TRREB president Kevin Crigger also predicts that the desire for homeownership from immigrants will see the demand for ownership housing "pick up strongly." 
 "This is because a huge share of record immigration will be pointed at the GTA and the Greater Golden Horseshoe (GGH) in the coming years," said Crigger, "and all of these people will require a place to live, with the majority looking to buy. "
Echoing Omrans, he points out that the long-term problem for policymakers will "not be inflation and borrowing costs, but rather ensuring we have enough housing to accommodate population growth."
Interestingly, the Generation Squeeze report concludes that "for a typical young person to afford a mortgage at current interest rates, average Canadian home prices would need to fall $341,000 (half of their 2021 value) or average full-time earnings would need to increase to $108,000/year (double the current levels)."
That doesn't appear to be in any of the housing forecasts...so far.