Appartements Dorchester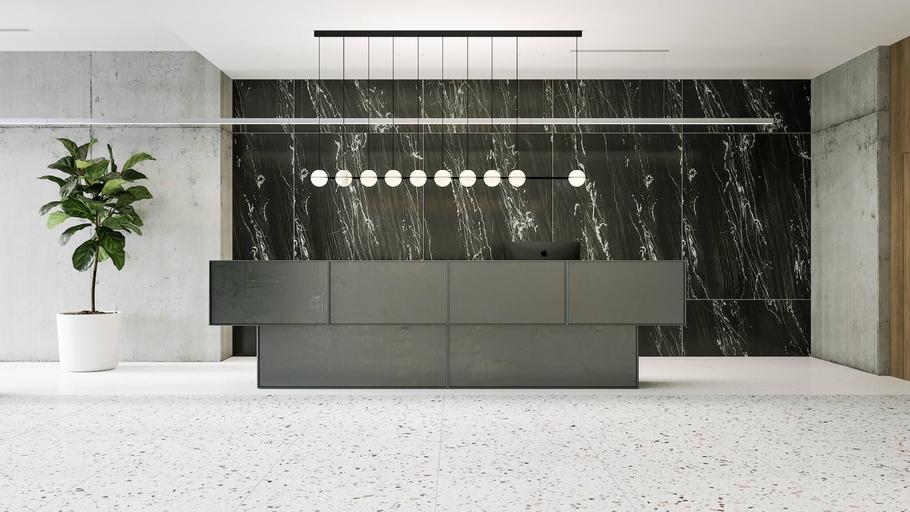 1555 Rene-Levesque O., Montreal, QC, H3G 0G9
$1175 - $2700
0 - 2 Bedrooms
Welcome to Appartements Dorchester, a new building situated at 1555 René-Lévesque W. in downtown Montreal.
Located at walking distance from Concordia University, Sainte-Catherine street, Guy-Concordia metro station, and more, the Dorchester Appartements are perfectly located to help students and young professionals get the most out of living in downtown Montreal. 
Building features:
24/7 security
Elevators
Indoor parking available ($$)
Storage space available ($$)
Free WIFI in all common areas
On-site management and maintenance team
5000 SQ FT of common space including a gym, swimming pool, terrace, pool table, coworking space and laundry room.

Unit features:
Kitchen appliances included (fridge, stove and oven)
Everything is included:
Hot water, electricity, A/C, heating and high speed internet (100 Mbit/s)
For more infos, visit on site or VIDEO call, please fill out the contact form

Move in, unpack, and make yourself at home!
Rental Information
| Bedrooms | Bathrooms | Size | Rent |
| --- | --- | --- | --- |
| 2 1/2 | 1 | 475 sqft. | $1725 |
| 2 1/2 | 1 | 475 sqft. | $1725 |
| 2 1/2 | 1 | 475 sqft. | $1750 |
| 2 1/2 | 1 | 475 sqft. | $1750 |
| studio | 1 | 290 sqft. | $1175 |
| 2 1/2 | 1 | 475 sqft. | $1650 |
| 2 1/2 | 1 | 475 sqft. | $1650 |
| 3 1/2 | 1 | 625 sqft. | $2160 |
| 2 1/2 | 1 | 390 sqft. | $1675 |
| 2 1/2 | 1 | 475 sqft. | $2090 |
| 1 1/2 | 1 | 330 sqft. | $1650 |
| 2 1/2 | 1 | 475 sqft. | $1525 |
| 1 1/2 | 1 | 400 sqft. | $1450 |
| 4 1/2 | 1 | 800 sqft. | $2600 |
| 4 1/2 | 1 | 800 sqft. | $2600 |
| 4 1/2 | 1 | 800 sqft. | $2600 |
| 4 1/2 | 1 | 800 sqft. | $2600 |
| 1 1/2 | 1 | 315 sqft. | $1625 |
| 1 1/2 | 1 | 315 sqft. | $1650 |
| 2 1/2 | 1 | 475 sqft. | $2080 |
| 3 1/2 | 1 | 600 sqft. | $2225 |
| 1 1/2 | 1 | 340 sqft. | $1650 |
| 3 1/2 | 1 | 600 sqft. | $2300 |
| 4 1/2 | 1 | 800 sqft. | $2700 |
| 1 1/2 | 1 | 315 sqft. | $1650 |
| 1 1/2 | 1 | 320 sqft. | $1650 |
| 1 1/2 | 1 | 330 sqft. | $1575 |
| 3 1/2 | 1 | 610 sqft. | $1575 |
| 1 1/2 | 1 | 315 sqft. | $1550 |
| 1 1/2 | 1 | 315 sqft. | $1600 |
| 1 1/2 | 1 | 340 sqft. | $1675 |
| 1 1/2 | 1 | 315 sqft. | $1625 |
| 2 1/2 | 1 | 475 sqft. | $2090 |
| 3 1/2 | 1 | 600 sqft. | $2425 |
| 3 1/2 | 1 | 625 sqft. | $2225 |
| 3 1/2 | 1 | 600 sqft. | $2400 |
| 2 1/2 | 1 | 475 sqft. | $1600 |
| 4 1/2 | 1 | 800 sqft. | $2600 |
| 4 1/2 | 1 | 800 sqft. | $2650 |
| 1 1/2 | 1 | 315 sqft. | $1550 |
| 3 1/2 | 1 | 650 sqft. | $2150 |
| 2 1/2 | 1 | 315 sqft. | $1650 |
| 2 1/2 | 1 | 415 sqft. | $1400 |
| 4 1/2 | 1 | 800 sqft. | $2600 |
| 4 1/2 | 1 | 800 sqft. | $2650 |
| 2 1/2 | 1 | 475 sqft. | $2400 |
| 2 1/2 | 1 | 540 sqft. | $1545 |
| 2 1/2 | 1 | 475 sqft. | $1475 |
| 1 1/2 | 1 | 400 sqft. | $1450 |
| 1 1/2 | 1 | 400 sqft. | $1800 |
| 1 1/2 | 1 | 400 sqft. | $1875 |
| 4 1/2 | 1 | 800 sqft. | $2650 |
| 2 1/2 | 1 | 400 sqft. | $1820 |
| 1 1/2 | 1 | 315 sqft. | $1635 |
| 1 1/2 | 1 | 320 sqft. | $1650 |
| studio | 1 | 330 sqft. | $1650 |
| 1 1/2 | 1 | 375 sqft. | $1700 |
| 1 1/2 | 1 | 310 sqft. | $1635 |
| 1 1/2 | 1 | 315 sqft. | $1550 |
| 2 1/2 | 1 | 475 sqft. | $1625 |
| 4 1/2 | 1 | 800 sqft. | $2300 |
| 4 1/2 | 1 | 800 sqft. | $2300 |
| 4 1/2 | 1 | 800 sqft. | $2350 |
| 4 1/2 | 1 | 800 sqft. | $2650 |
| 1 1/2 | 1 | 400 sqft. | $1450 |
| 4 1/2 | 1 | 800 sqft. | $2450 |
| 4 1/2 | 1 | 800 sqft. | $2350 |
| 1 1/2 | 1 | 400 sqft. | $1500 |
| 1 1/2 | 1 | 400 sqft. | $1500 |
| 4 1/2 | 1 | 800 sqft. | $2450 |
| 1 1/2 | 1 | 315 sqft. | $1225 |
| 1 1/2 | 1 | 315 sqft. | $1250 |
| 2 1/2 | 1 | 475 sqft. | $1475 |
Pet Policies
Amenities
Air conditioner
Internet included
Alarm system
Individual Thermostats
Stove
City Views
Hardwood Floors
Laundry facilities
Shopping Nearby
Storage Lockers
Schools Nearby
Fridge
Convenience Store
Video Surveillance
In-Suite Storage
Walk-In Closets
Parks Nearby
On-site staff
Park views
Window coverings
Public transit
Underground parking
Ensuite bathroom
Security onsite
Bicycle room
No Smoking allowed
Elevators
Waterfront views
Recreation room
Furnished
Fitness room
Indoor pool
Exercise room
Garage with bike rack
Lounge Area
Complimentary WiFi in Garage
Contacts
Rakotta Real Estate