Best Sudbury Neighbourhoods for Renting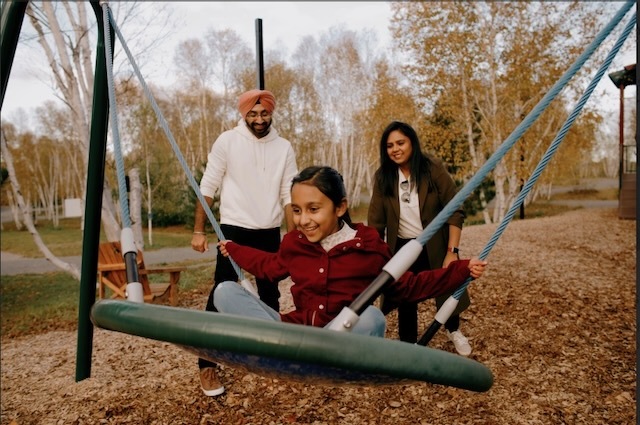 With a population of 166,000 people, Sudbury offers a multicultural and bilingual community with many great neighbourhoods for newcomers to Canada looking to rent. 
Sudbury also has the country's third-largest French population outside of Quebec, with many residents speaking French and English. 
The cultural history of Sudbury includes Italian, Finnish, Polish, Chinese, Greek, and Ukrainian immigrants (more than 165 ethnic groups form the Greater Sudbury community). 
Sudbury's population matches Oshawa
Sudbury (known officially as the City of Greater Sudbury) is the largest city in Northern Ontario by population, In terms of land mass, Sudbury is the largest in Ontario and the fifth largest in Canada.
According to World Population Review 2023, Sudbury is the 15th largest populated city in Ontario, nestled between Oshawa (174,349) and Milton (159,937).
In terms of bilingualism, 40 percent of Sudburians can speak French, however, 80.1 percent of the population speak mostly English at home, followed by French at 16.3 percent. That is much higher than the Ontario average of 2.4 percent..
The liveability of Sudbury's neighbourhoods is forecast to continue improving. Sudbury is reengineering its neighbourhoods, adding dog parks and green spaces, and new cultural and art centres. 
RELATED STORY: What to know about living in Sudbury
This focus on the future of the city and its sustainability will continue to improve the livability and attractiveness of the region.
The late Alex Trebek, famous as the longtime host of Jeopardy,  was born in Sudbury, Ontario and grew up with very humble beginnings. 
Recent Jeopardy! champions have made their mark with impressive records and aggressive strategies.

What allowed them to rise? What tactics did they use? Get all of the answers on This Is Jeopardy! pic.twitter.com/rxUf4jGofq

— Jeopardy! (@Jeopardy) August 16, 2023
Author Kelly Armstrong grew up in Sudbury, Ontario in a middle-class family. She graduated from college with a degree in psychology but went on to write several best-selling novels in both Young Adult and Adult Fiction. Some popular titles include her Darkest Powers series, the Cainsville series, and Missing.
It's been said that Sudbury is Canada's No. 1 hockey town. 
Sudburyians love their hockey. There are 14 community arenas, plus outdoor rinks and frozen lakes servicing players of all ages.
The list of hockey players from Sudbury who went on the play in the National Hockey League (NHL) is, well, seemingly endless. 
As Vicki Gilhula wrote in sudbury.com in 2021, "The website QuantHockey.com lists 67 players from Greater Sudbury who have worn NHL sweaters, but it is not a complete list and does not include players who were drafted but spent their careers on farm teams or played in the World Hockey Association in the 1970s."
Best and most popular neighbourhoods in Sudbury, Ontario
Here are some of the best and most popular neighbourhoods to rent in Sudbury (courtesy of Greater Sudbury and HitRefresh).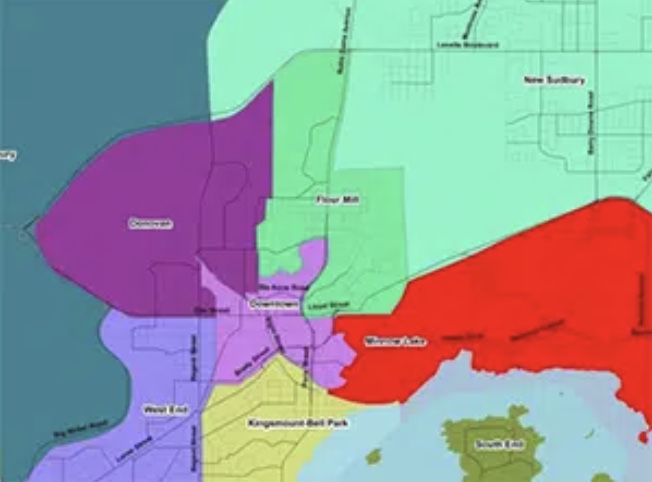 Donovan
The Donovan is a unique neighbourhood found northwest of downtown Sudbury. It is one of the older neighbourhoods in Sudbury with small lots and narrow lanes, giving it a village-like feeling. It has a rich heritage and has been home to several ethnic groups over the years. Several beautiful parks can be found in the area including the Terry Fox Complex and Nolin Creek Linear Parkway as well as sports facilities.
Downtown Sudbury
Downtown is the core of Sudbury. It's a vibrant and busy location with shops, restaurants, nightclubs, arts and culture, and more. The centre of the downtown offers mainly rental accommodations with single and semi-detached homes along the edges of the boundary. Learn more about Downtown Sudbury.
Flour Mill
The Flour Mill is a unique neighbourhood found north of downtown Sudbury. It is a founding neighbourhood of the city with a rich francophone heritage. Several beautiful parks can be found in the area including the Junction Creek Waterway Park, as well as sports facilities and its landmark flour mill silos preserved from the early 1900s.
Gatchell
Gatchell is southwest of downtown Sudbury near the Dynamic Earth earth sciences centre. This neighbourhood has small 30-foot (9.1 metre) lots, built mainly in the 1920s through 40s, with a strong Italian heritage. Facilities include an indoor municipal swimming pool, hiking trails and Delki Dozzi Park, a park and sports complex that defines almost the entire northern boundary of the neighbourhood.
Kingsmount-Bell Park
The Kingsmount – Bell Park neighbourhood is adjacent to downtown Sudbury. It is a neighbourhood with a lot of charm and character. The Kingsmount area has diverse housing where you will find single detached homes nestled amongst higher density housing. Bell Park, the City's crown jewel on Lake Ramsey, is in this neighbourhood.
Minnow Lake
Picturesque Minnow Lake is the focal point for this neighbourhood which extends from close to downtown Sudbury, along the shores of Lake Ramsey, to major shopping districts on the Kingsway. This is one of the community's oldest neighbourhoods with a mix of single detached homes and higher density housing. Amenities include beautiful parks, sports facilities, hiking, swimming at Moonlight Beach and an off-leash dog park.
New Sudbury
New Sudbury is northeast of downtown Sudbury. This neighbourhood includes Cambrian College and Collège Boréal and is a major shopping and entertainment district. A favourite destination is New Sudbury Centre, the largest indoor shopping centre in Northeastern Ontario. The area is home to Adanac downhill ski hill, a golf course, sports facilities and many beautiful parks, conservation areas and hiking trails.
South End
The South End is south of downtown Sudbury. This neighbourhood offers a mix of single detached homes, higher density housing and prime real estate on several beautiful lakes including Ramsey, Nepahwin, Robinson, St. Charles, Middle, Hannah, Laurentian and McFarlane Lakes. The area is home to Laurentian University, Science North, Health Sciences North hospital, major shopping and entertainment districts, sports facilities, parks, conservation areas and hiking trails.
West End
The West End is located immediately west of downtown Sudbury. The neighbourhood is primarily residential with some commercial properties. Community facilities include Queens Athletic Park with a track and field oval that becomes a skating oval during the winter and the Caruso Club, a local destination for homemade Italian take-out, dining, banquets and celebrations. The West End includes the smaller neighbourhoods of Elm West and Little Britain.
Check out these Sudbury rentals currently available on rentalsfornewcomers.ca.
*Rentals for Newcomers used no AI-generated content in the writing of this story, and all sources are cited and credited where possible.
© Rentals for Newcomers 2023