Best London, Ontario Neighbourhoods for Renting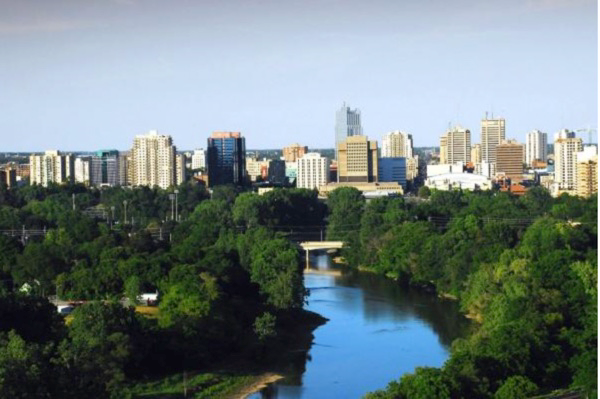 London, Ontario, known as the Forest City, has undergone a rebirth, with younger people attracted to its cheaper housing,  location, affordability, business and job opportunities and schools.
London is called the Forest City for a reason - the entire city is packed with trees and parks to explore.  Rivers and green spaces  are found in every area of London offering an escape from urban living. And it only takes about half an hour to drive across the entire city.
London is the heart of southwestern Ontario
The city's once aging population has had a recent rebirth, and people are locating to the Forest City to take advantage of its location, affordability, and thriving local business scene.
Located midway between Windsor and Toronto, London is at the heart of southwestern Ontario. As the sixth-largest city in Ontario and Canada's 10th largest city, it serves as a regional hub for surrounding communities.
Mid-sized city offers a great urban lifestyle
To newcomers, the city offers affordable housing, low crime rates, excellent education and health care facilities, culture, and beautiful parks.  Whether you are looking for the urban lifestyle of a big city or the appeal and security of a mid-size community, London is a great place to live, raise a family and enjoy life. 
The city often gets confused with London, England. The two share a lot of similarities. London, Ontario was settled in 1793 by Lord Simcoe, on behalf of the Commonwealth, along the Thames River. It was originally supposed to be the future capital city of Upper Canada. It officially became a city in 1855.
Renting in London, Ontario 
London, because of its location in south-western Ontario, offers easy access to Toronto, Detroit and Buffalo. The local economy is supported by finance, education and healthcare, as well as growing technology and gaming industries. Because of the area's many great schools (Western University, Fanshawe College) London has an excellent talent base which stays for employment opportunities and the healthy housing market.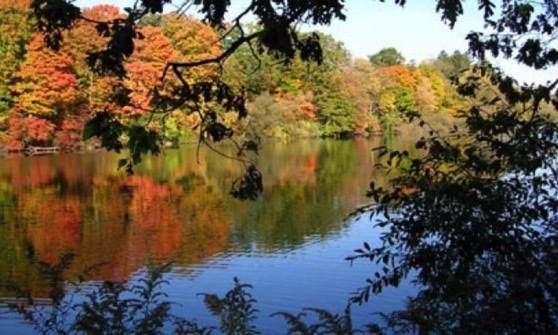 A recent survey of RE/MAX Brokers revealed that the best places to live in London are Byron, Lambeth and Old South London, which rank as the top three neighbourhoods in London for access to green spaces and parks, walkability, retail and restaurants and the ease of getting around/public transit.
If you are searching for the best place to live in London, Lambeth ranks as the top hidden gem neighbourhood, while Carling Heights, White Oaks and Southcrest rank as the top three neighbourhoods for affordability and good supply of housing inventory.
Best and most popular neighbourhoods in London, Ontario
Here are some of the best and most popular neighbourhoods to rent in London.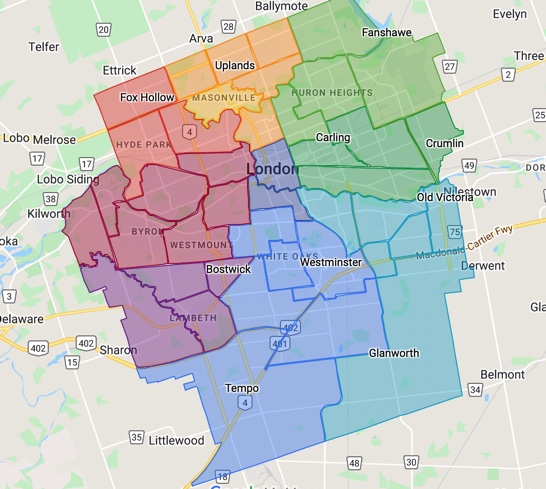 Old North London Neighbourhood
North London, or Old North London, is a neighbourhood between Downtown and Western University. Known historically for its old homes and beautiful parks, Old London has seen a resurgence of younger residents. New condos and a lively commercial district are found along Richmond Street. The neighbourhood's rich history still gives the community a shine that makes it desirable, and because of its proximity to Western University, it's common for new graduates to want to stay in the area.
Southcrest Neighbourhood
A residential neighbourhood in south London, Southcrest features high-rise apartment buildings, single detached homes built in the 1960s and 1970s, and townhouse complexes.  At the intersection of Base Line and Wharncliffe there is a commercial plaza with a grocery store and other shops and restaurants.
Southcrest Park is in the heart of the neighbourhood . It features baseball diamonds, a play structure, a wading pool and newly renovated outdoor pool. Southcrest residents have easy access to nature through the paths of the Southcrest Ravine and Euston Park.  
Byron Neighbourhood
Byron is situated in Southwest London close to the Thames River and is popular with middle-income families. In Byron you'll find condominiums and single standing family homes. Byron has many options for schools, and all the amenities you need are close by. Byron has excellent entertainment options and activities around town plus Springbank Park, Boler Mountain, and more.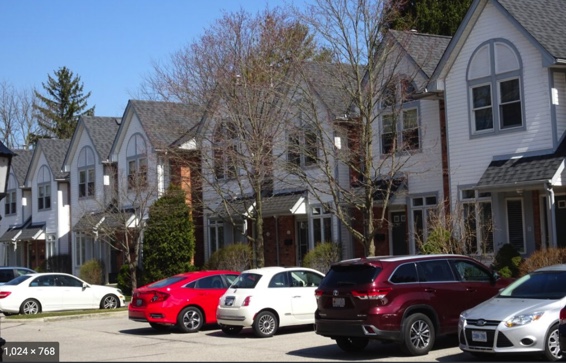 Located just south of Oakridge and west of Westmount, Byron is known as a friendly community, popular with London residents because it is affordable. Winter sports lovers enjoy being closer to Boler Mountain, which offers skiing and snowboarding in the winter.
Plenty of schools, urban parks, sprawling yards, and streets well-suited for learning to ride a bike; what more would you like in a neighbourhood to raise your family? Byron, located in the city's southwest area is our pick for the most family-friendly community in London.
Old South London Neighbourhood
Old South and Wortley Village, located among Commissioners, Wellington, and Wharncliffe Roads, is a neighbourhood of early-mid century homes and local shops that has plenty of movie-like charm.
In fact, in 2013 Wortley Village was voted the "greatest neighbourhood in Canada". The neighbourhood is often called idyllic, with entertainment and leisure options aplenty and features lots of green space for wandering. 
River Bend Neighbourhood
River Bend is located close to Byron in the northwest area of London. River Bend, a fairly new neighbourhood,  is bordered by the beautiful Thames River and is considered one of the most sought-after neighbourhoods in London, though it is one of the more expensive places to live in London. 
River Bend is conveniently close to Hyde Park Plaza and other shopping venues. The Kains Woods Environmentally Significant Area features trails and wildlife for nature enthusiasts. Komoka Provincial Park is also located in River Bend and offers a host of activities such as camping, snowshoeing, and horseback riding.
Blackfriars Neighbourhood
Blackfriars is often described as the neighbourhood that helps define London. 
Located just outside the downtown core, Blackfriars runs along the Thames River. It is one of the oldest areas in the London and features many beautiful homes and historical features.  Blackfriars is home to Labatt Park, a centre for sports and leisure in London since 1877. The Blackfriars Bridge (which was recently removed for restoration and will be reassembled), has connected the community to London's downtown since 1877.
Carling Heights Neighbourhood
Carling Heights is part of northeast London near the beautiful Old East Village. The neighbourhood is a mix of residential and commercial locations featuring beautiful heritage homes, plenty of shopping options and one of London's most historic sites,  the Wolseley Barracks and the Royal Canadian Regiment Museum. 
It's proximity to downtown and other vibrant neighbourhoods makes it popular and it's considered one of London's next up and coming areas.
Masonville Neighbourhood
Masonville borders the northern outskirts of Western University. It is a residential area comprised of mainly single-family dwellings. The area has plenty of greenspace. The Medway Valley Heritage Forest is a popular scenic spot for hiking trails. Masonville is also home to CF Masonville Place, a shopping area with a mix of over 150 stores to choose from.
It's also popular with empty-nesters and downsizers. with a blend of new and old family homes, small bungalows, condos, and apartments.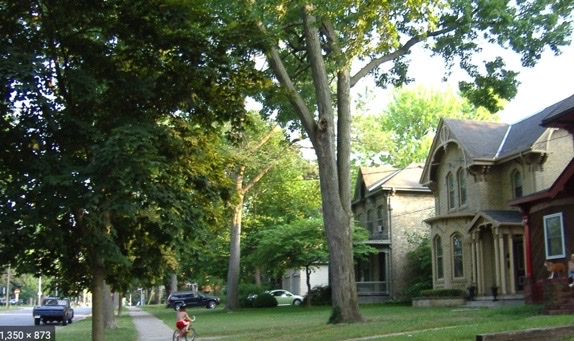 Masonville is considered a homey, family-friendly neighbourhood. Carriage Hill Park offers local access to walking trails and a great playground area.
Summerside Neighbourhood
Summerside is a new affordable modern neighbourhood in London that is located in the southeast section of the city.
The neighbourhood features lots of schools to choose from and has access to Meadowlily Woods Environmentally Significant area, as well as many parks and trails. Shopping, eateries and other services can be found close by just off of Commissioners Road.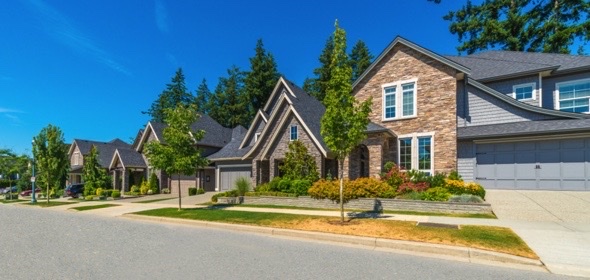 Summerside also has a sports complex with multiple soccer fields, parks. 
Westmount Neighbourhood
Westmount is located on the southwest side of London. It features a mix of older condos and single or semi-detached homes. Newer homes have been springing up around the edges of Westmount, but the core of the area is well-established.
Considered a nature lover's paradise, Westmount is located along the southern edge of the Thames River and is beside several parks such as Springbank Park. The neighbourhood is home to the Westmount Shopping Centre, and offers a wide range of shopping and dining options within walking distance.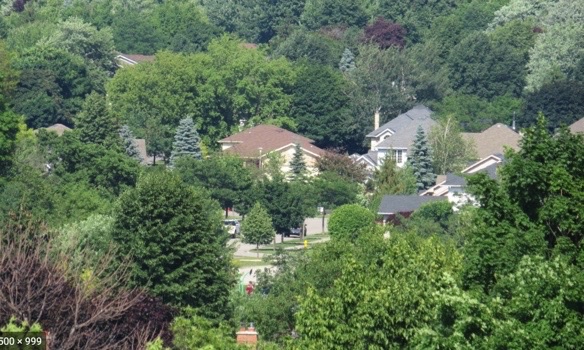 Westmount features large homes, small starter homes, older fixer-uppers, new builds, condos, duplexes and is still considered a reasonably-priced neighbourhood.
Oakridge Neighbourhood
Oakridge, in the west part of London, is also considered one of the older neighbourhoods in London. known for its older and traditional homes and buildings. 
Oakridge has schools, stores, parks, green space, golf courses, and is also located close to the Thames River. It's bordered by the Thames River to the south, the London Hunt to the west and the downtown area to the east. Its location makes it a desirable choice for families. Homes in this area are a mix of older 50's ranch style homes, newer detached homes and condo apartments.
A primarily residential area, Oakridge also has plenty of family-oriented amenities that include parks, the Sherwood Library and the Sherwood Forest Mall. 
Lambeth Neighbourhood
Lambeth definitely has the vibes of a small town. Located in the southwest area  of London, Lambeth is known for its quaint and charming atmosphere. Naturally it  has a lot of older homes but there are new developments.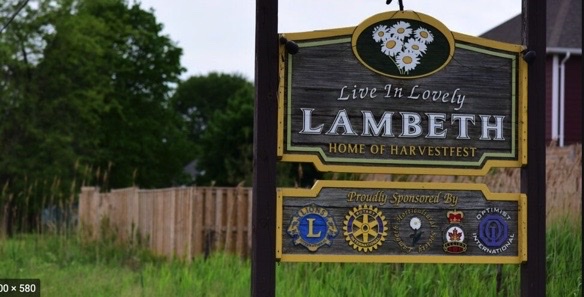 Lambeth features lots of stores and hosts its own harvest festival every year. If that small town feel is what you're after, then Lambeth is the spot for you.
Stoneybrook
Stoneybrook is located in North London and is home to more than 7000 residents. It's a quiet family neighbourhood with many of the  homes built in the 1980s, featuring large yards .
If you settle in Stoneybrook, you can easily walk to Masonville Mall or the Stoneybrook Shopping Centre. This neighbourhood also has great outdoor spots, trails and off-leash dog parks.
White Oaks Neighbourhood
White Oaks is located in south London and contains a mix of housing styles, from single family homes built in the 1970s and 1980s, to large high-rise apartment buildings.  Plus, there are townhouse complexes throughout the neighbourhood.  White Oaks Mall serves as the centre for transit and shopping.  The area also features the South London Community Centre, the South London Neighbourhood Resource Centre and the Jalna Library Branch.  

White Oaks Park is the major park and it is where the annual South London Canada Day celebration is held. 
White Oaks Park also has long paved paths joining up with many of the streets in the neighbourhood and features baseball diamonds, soccer fields, tennis courts, and multiple play structures and swings sets.  The park also has a newly renovated outdoor basketball court.  Other parks in the area are Cheswick Park, Ashley Oaks Park, and White Oaks Optimist Park, which has a skateboard park.
Fox Hollow Neighbourhood
Located on the edge London's north-west, Fox Hollow or Foxfield is considered an upcoming neighbourhood with newer development and homes that is popular with younger families. It is also close to grocery stores, shops and restaurants at Hyde Park Plaza.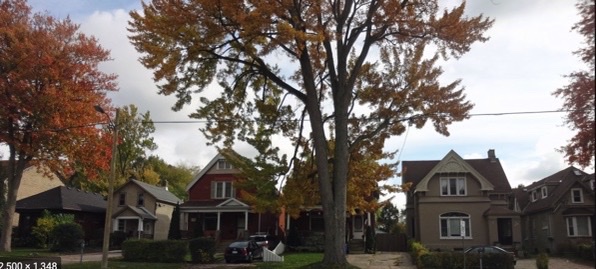 Fox Field District Park has walking and biking trails, plus Snake Creek and Medway Creek intersect at the Medway Heritage Forest providing plenty of outdoor experiences.
Argyle Neighbourhood
Argyle is found in southeast London and is considered a busy hub of commercial offerings plus leisure spots. It has many independent shops and services.
*Here are some of the most popular cities in Canada for renting. Click on them to discover which location is the right place for you (and don't forget to sign up for free at Rentals for Newcomers and check out our rental listings).