Best Hamilton Neighbourhoods for Renting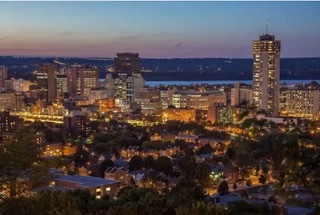 Hamilton, Ontario features so many incredible things: great neighbourhoods, a mountain, a harbour, lake waterfront, easy access to Toronto, a major respected university and an outstanding college, students from across Canada and from around the world, hardworking, friendly people, an ever-growing film industry, nature trails, picturesque landscapes, waterfalls, and a football team whose cheer is "Oskee wee wee! Oskee wa wa! Holy mackinaw! Tigers! Eat 'em raw!" 
They don't call it "Steeltown" or "The Hammer" for nothing.
Hamilton features easy access to Toronto
The fifth most populated city in Ontario, Hamilton has a population of 740,000 people. According to Statistics Canada, 24 percent of Hamilton residents come from other countries. The city includes the former municipalities of Ancaster, Dundas, Flamborough, Glanbrook, and Stoney Creek. The southern section of Hamilton sits on the Niagara Escarpment, cheekily called  "the mountain.". 
It's estimated that Hamilton has over 200 neighbourhoods of various sizes to choose from. It is much more affordable than nearby large cities such as Toronto, Mississauga, or Brampton. It continues to be a popular destination for people from those cities looking for more affordable rental and ownership housing within easy commuting distance of the heart of the GTA.  
In short, Hamilton is a fantastic place to live, work, study and raise a family just down the road from Toronto.
Best and most popular neighbourhoods in Hamilton, Ontario
Here are some of the best and most popular neighbourhoods to rent in Hamilton.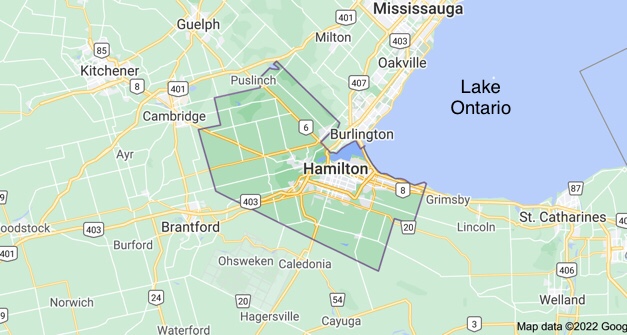 Ancaster Neighbourhood
This is an old Ontario settlement (founded in 1783) with important access to GO Transit, a major plus for commuting. Though it definitely has old Ontario charm, Ancaster also features high-rise condo buildings, sprawling strip malls. It also features easy access to Hamilton's downtown and the major post-secondary schools, such as McMaster University. Given its convenient location, it's a popular destination for families and is considered an affluent commuter community with connections to major highways leading to downtown Hamilton and the GTA beyond. 
Ancaster features many parks, gardens and walking paths. The Bruce Trail, popular with hikers worldwide,  also passes through it. 
Bartonville Neighbourhood
Bartonville is the new location for the Hamilton Brock University campus (though there are plans to relocate it to nearby Burlington)so local students abound. The Hamilton GO station is located in the Bartonville Neighbourhood providing quick and easy access to the GTA. This formerly sleepy area located in Hamilton's east end has come to life with the addition of students and shops and eateries.  Bartonville's cost of living is estimated to be 7 percent lower than the Hamilton average while real estate prices are about 31 percent lower than the city's average. 
East End Neighbourhood
Hamilton's East End is a larger area stretching from Gage Park to the waterfront. It features several unique neighbourhoods (Historic Hamilton says there are 21 different neighbourhoods in the East End).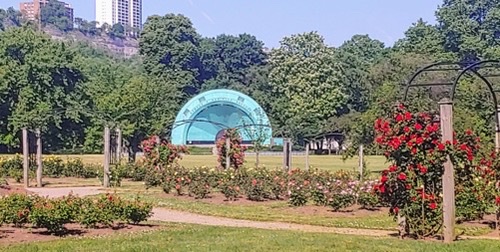 The traditional working-class East End neighbourhoods feature wide streets amid mid-century bungalows and small homes. It's served by public transport but many people drive for their necessities. The East End is definitely more residential than the West or Central areas, but it features plenty of places to eat, enjoy entertainment and Mother nature.  Many of the neighbourhoods are in close proximity to Gage Park.
Ottawa Street, which runs north-south through the area, features antique and fabric stores, and coffee shops. Here's some important Canadiana:  the first Tim Horton's coffee/donut shop is located here. and it was recently turned into a Museum. The East End also has  Confederation Hamilton Beach which has a water park, go-karting, and eateries. 
Kirkendall Neighbourhood
The Kirkendall Neighbourhood is located in the southwestern part of the city adjacent to the downtown. It features a diverse population, young professionals and families. There are plenty of shops and eateries plus an active nightlife scene. It's also great for walking.
Residents, who claim Kirkendall has a village-like atmosphere, also praise it as a good place for families. There are two distinct areas - Kirkendall North and Kirkendall South. The South includes the scenic Lower Chedoke Falls, Highland Gardens Park, and a segment of the Bruce Trail called the Chedoke Radial Trail. 
Corktown Neighbourhood
Corktown is definitely a popular part of Hamilton. It features history, parks, shopping, transit, restaurants plus good hiking. It's among the higher-priced areas of Hamilton and its beautiful century homes are a hit with families and young professionals. The GO Transit station is a 10-minute walk away as is Jackson Square.With gentrification comes increasing rents and home prices. Century row houses of a few decades ago have been updated and transformed into business and offices to elevate the demand of the area. With proximity to downtown, it's always been an affordable location for small and independent business.
Not exactly downtown, but close enough, Corktown offers the best of both worlds: nightlife plus a place to live in an area following the trends and tastes of city living. The Art Deco-styled Hamilton GO Station is ideal for those commuting to the GTA. You'll find St. Joseph's Hospital, several schools and a rec centre. There are also plenty of pubs and some of the city's best dining.
Westdale (West Hamilton) Neighbourhood
Westdale (West Hamilton) is definitely a university community, populated by many McMaster University students and faculty. Shopping and established, popular restaurants are conveniently located and the area has a trendy, village feel within the city.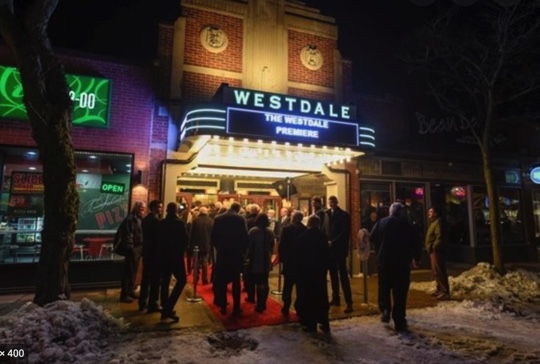 It also features splendid Victorian-style homes plus plenty of parks, green spaces and nature to explore as well. If you study or work at McMaster, you can't get any closer.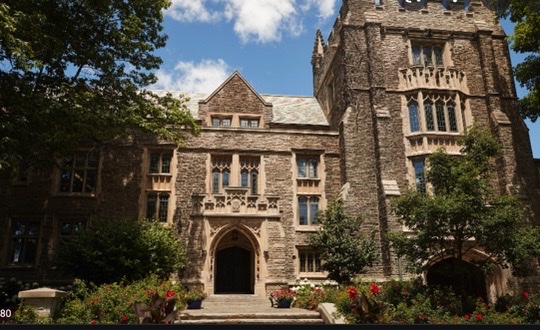 Westdale was founded in the 1920s (in union with McMaster's 1930 founding in Hamilton) as one of Canada's first planned communities. The growth of McMaster's student population has led to many Westdale homes being rented out to students. The Village is a popular shopping spot for West Hamilton residents, with over 70 businesses located in the immediate area.
Durand Neighbourhood
Historic Durand is also located close to Hamilton's downtown and features a range of housing options from single family homes to condos. It's quiet, walkable, with lots of parks, and it features an easy bike ride to McMaster.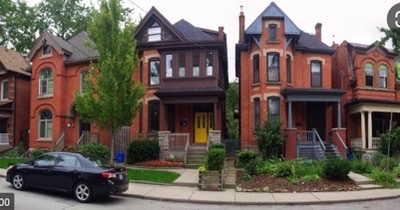 One of the most popular areas in the city, Durand is more expensive than other areas. Located nearby are the Art Gallery of Hamilton and the central branch of the Hamilton Public Library.
St. Clair Neighbourhood
Up and coming St. Clair neighbourhood in south-central Hamilton is popular with students on a budget. It's home to a diverse and young demographic and close to the city's post-secondary schools. 
Hamilton's St. Clair area is a quiet, residential area with many historic homes, broad streets and mature trees. It's popular with families and professionals. It also features convenient access to bus routes and shopping.
Stinson Neighbourhood
The historic Stinson neighbourhood features a prime downtown location and ongoing development. Nestled in the foothills of the mountain, Stinson offers all the convenience of downtown with a laid-back, local, and neighbourly feel because of the pretty tree-lined residential streets just steps from the core. An up-and-coming area, Stinson features historic homes isolated from the busy downtown. 
Stinson is an affordable neighbourhood in the midst of change. The housing stock includes everything from heritage homes, to row-style houses, to multi-level condos. It is close to the Hamilton GO terminal, the QEW and Hwy. 403.
Gibson Neighbourhood
Hamilton's Gibson neighbourhood is currently a very popular location located right near the downtown and the waterfront. It used to be a laconic residential area close to some very nice parks, including beautiful Gage Park. Gibson is still affordable but on the rise.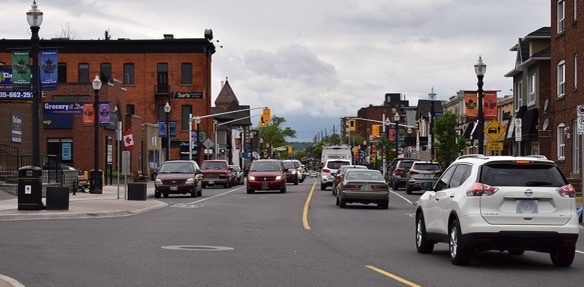 This neighbourhood is home to the city's  Canadian Football League team, the Hamilton Tiger Cats. A new stadium was built in this highly neighbourhood in  2014. Gage Park is just a short walk away.
Stoney Creek Neighbourhood
Located so close to major highways such as the QEW (Queen Elizabeth Way),  Stoney Creek is a commuter's dream featuring easy access to the lakeshore GTA communities and, of course, Toronto. Located on the lakeshore east part of Hamilton, Stoney Creek is an established, friendly locale that still retains an independent vibe owing to pre-merger with Hamilton days. There's a beach on Lake Ontario and a quarter of its inhabitants were born outside of Canada, so it's a popular, fast-growing newcomer destination. Waterfront condo" developments are a big part of the recent boom. 
Dundas Neighbourhood
Dundas is a neighbourhood/town that is now part of Hamilton. Located close to McMaster University, it is home to many faculty and students, It is also a popular commuter community for professionals working in Hamilton and the GTA.  It also has a thriving arts community and is often used in movie shoots. It has a population of about 25,000 people.
Located in a valley (long inhabited by Indigenous people) just below the Niagara Escarpment, Dundas features a mix of newer housing development and older more mature areas including Downtown Dundas, which has an old Ontario town vibe and is a walkable area with many shops and restaurants,
Hamilton Mountain Neighbourhood
Perched atop the Hamilton Mountain, this neighbourhood is home to both Olympic and Mountview Parks, and also contains several reputable schools. Mountview Elementary School is the second-most highly rated elementary school in the city, according to the Fraser Institute. St. Teresa of Avila Catholic Elementary School and Holbrook Elementary School—both also score highly on the think-tank's school ratings—are also in this area. Residents not only rave about the quality of education and test scores, but the thoughtful instructors and up-to-date facilities.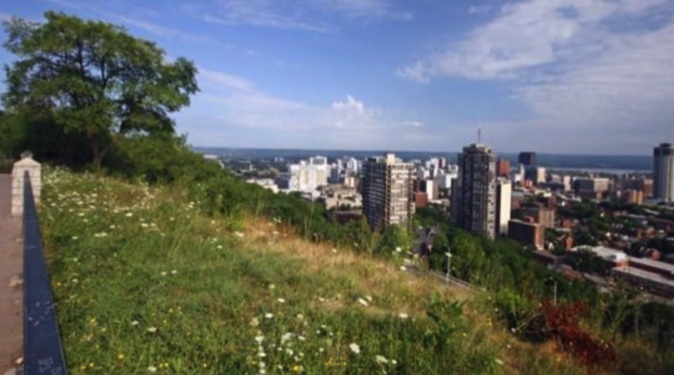 Though technically an escarpment, the Hamilton Mountain Neighbourhood is located in Hamilton's south and is comprised of a few smaller residential neighbourhoods. It definitely has some of the best views of the city and area. There's plenty of green space and it's popular with outdoor enthusiasts (particularly the  Chedoke Radial Trail). Cheaper homes (a few areas are in decline) and lavish ones can be found on the Moutain so be sure to check out any rentals in person.