Best Calgary Neighbourhoods for Renting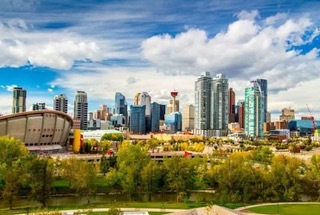 Calgary, home of a world-famous stampede,  is the largest city in the oil and gas-rich province of Alberta and it is also the third-largest city in Canada.
The city was named after Calgary on the Isle of Mull, Scotland, United Kingdom.
Less than one hour by car from the majestic Rocky Mountains, Calgary rests in the foothills of the Rocky Mountains, where the Bow and Elbow rivers meet.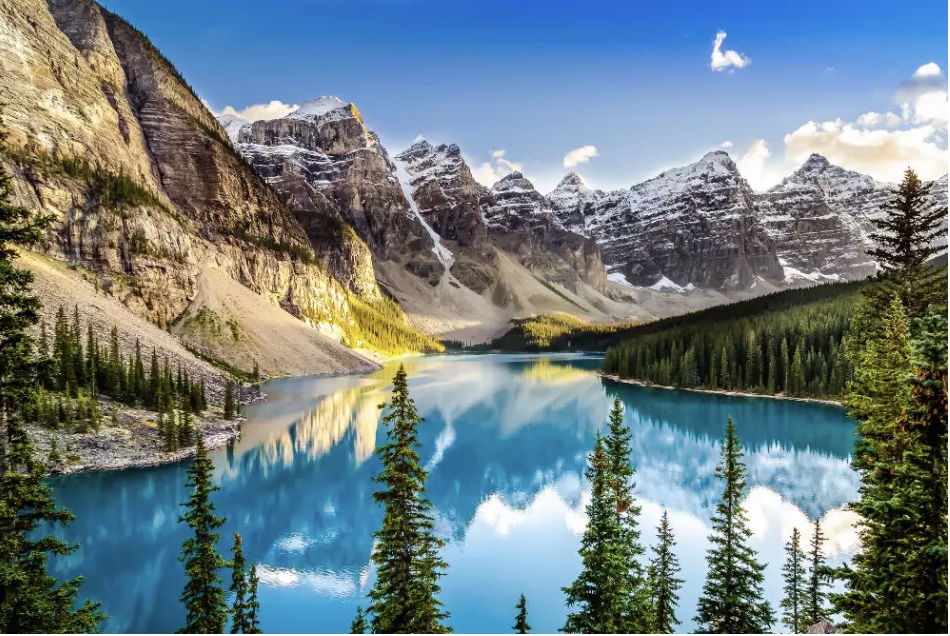 With a population of about 1,581,000, Calgary is the third most ethnically diverse city in the country with inhabitants from over 200 ethnic backgrounds. It has one of the highest visible minority rates in Canada (trailing only Toronto and Vancouver).
Many newcomers are drawn to Calgary by the low tax rate, strong oil and gas and agriculture industries plus the western, outdoor lifestyle it offers.
International students are attracted by the city's array of post-secondary education options.: The University of Calgary is the largest school in the city; other schools include Mount Royal University, SAIT, and Athabasca University (online). 
Other publicly-funded post-secondary institutions located in Calgary include the Alberta University of the Arts, Ambrose University (associated with the Christian and Missionary Alliance and the Church of the Nazarene), Bow Valley College, and St. Mary's University. The publicly funded Athabasca University, Northern Alberta Institute of Technology (NAIT), and the University of Lethbridge also have campuses in Calgary.
The Calgary Flames of the National Hockey League and the Calgary Stampeders of the Canadian Football League are the two major professional sports franchises in the city. Footballer Owen Hargreaves, who played for Man City and Man United and Bayern Munich, is from Calgary. So is Bob Dhillon, CEO, president and founder of Mainstreet Equity Corp. and North America's first Sikh billionaire.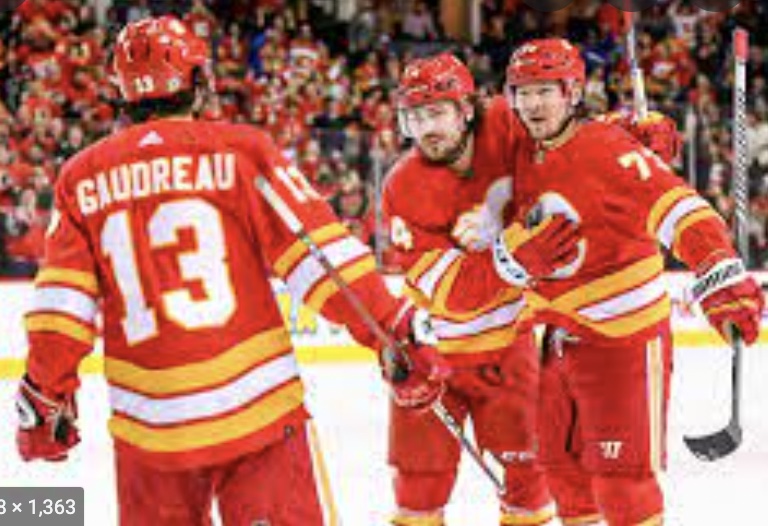 Calgary enjoys more days of sunshine than any other major Canadian city 
Best and most popular neighbourhoods in Calgary, Alberta
Here are some of the best and most popular neighbourhoods to rent in Calgary.
Beltline Neighbourhood
Beltline is known to be the heart of the city, highly populated and one of the best areas to live if downtown living and proximity to work are vital. This great inner-city community is ever-bustling. It is located on the Southern side of Calgary's downtown part. This area is loved by many especially young professionals. Home to the famous 17th Ave (or the red mile during hockey season) tons of shopping, amenities, gyms, yoga studios and nightlife are packed in this highly popular community. 
Mission Neighbourhood
The community of mission is another great inner-city choice that you should be at the top of many condominium buyers' lists. It is an area that is established and has plenty of variety and styles, with great affordability, with properties routinely priced well below the $200,000 mark. Similar to the Beltline, this area has it all when it comes to amenities, including close access to the Elbow River. 
Signal Hill Neighbourhood
The community of Signal Hill is located in the southwest quadrant of Calgary, it has a population of roughly 13,000 residents. This home has made many top / best of Calgary lists, but for us, it's one of the best family-oriented communities in Calgary. Great proximity to schools, mountain views, plenty of shopping, and nearby to the west LRT station, this community has something for everyone. You'll typically find single-family homes here priced between $500,000 to $600,000
Hillhurst Neighbourhood
Hillhurst is yet another area that is popular in Calgary. It lies within the inner area of Calgary. It is a Northwest neighbourhood that has nice houses and plenty of infill options for families and young professionals. As the sprawl of Calgary continues to expand, areas with big pieces of land in the inner city become more and more sought after.
 Ranked in the Avenue magazine in the top ten, this community scores very high in the amenities and shopping side, with close river access, proximity to downtown, and good schools, the mature neighbourhood of Hillhurst offer prospective buyers a variety of options to own in inner-city Calgary. 
West Springs Neighbourhood
This awesome west community is one of the best suburbs of Calgary to call home. This area historically was once home to foxes which were kept for fur, t farm was 160 acres but since has become a trendy and sought-after community with satellite locations of some of Calgary's BEST restaurants and boutique shops. You will find a lot of things to do in this beautiful area and residents often say there's little reason to go elsewhere! 
Bridgeland Neighbourhood
Once referred to as Germantown. This area is located in the Northwest of downtown Calgary. To its East, you will find the Deer Foot Trail and to the south the Bow River with its magnificent look. This area has many residential properties which mostly include Parkside Condos and single-family houses. Bridgeland has plenty of green spaces, boutique shops, restaurants, and great access to the river pathways, as well as some of the best views of downtown Calgary. 
Inglewood Neighbourhood
Inglewood by many is considered to be one of the best communities in Calgary to reside. Check out our community profile page that features Inglewood houses for sale and more information about this highly sought-after HIP and HISTORIC community. This area is very popular. Thus property developers are investing heavily to meet the market demand for new houses. It is located in central Calgary, and it is the oldest neighbourhood in the entire city. 
This community came to be and grew after a fort was constructed here back in 1875! Today Inglewood provides residents with an immersive community that encapsulates some of Calgary's best spots for food, shopping, and festivals. In 2020, we saw 32 single-family homes sold in Inglewood they had an average price of just over $523,000 and were on the market an average of 45 days. 
Lake Bonavista Neighbourhood
Lake Bonavista the ORIGINAL lake community in CANADA is a great area to live with your family. It is located in Southeast Calgary, right beside Anderson Road and Deerfoot Trail, and it is indeed becoming one of the most sought-after suburbs in Calgary. Mature, quiet, and pride of ownership are some of the MANY reasons this community is routinely voted and rated as one of the best in the city. Plenty of options to own, whether you're seeking a luxury lakefront home or an original or renovated bi-level. 
Brentwood Neighbourhood
The community of Brentwood is an excellent option if you're looking for established and mature neighbourhoods that are quiet, and are looking for a place with various options for transit. It is a popular area and our Brentwood community page has many Brentwood homes up for sale. Its friendliness and serenity make it a nice area to move with your family, and there are plenty of great schools around for kids of all ages. 
Altadore Neighbourhood
Altadore is located in the Southern quadrant of the city. It was named one of the best places to live in 2010. Its energetic and outgoing atmosphere and cultural scene make it more attractive than other neighbourhoods. One of the largest outdoor shopping centres – Marda Loop is found in this neighbourhood. With great access to many outdoor paths and walkways, the river, and close proximity to the reservoir, Infill home buyers flock to this trendy and popular community.