10 Tips for Saving Money on Rent as a Newcomer to Canada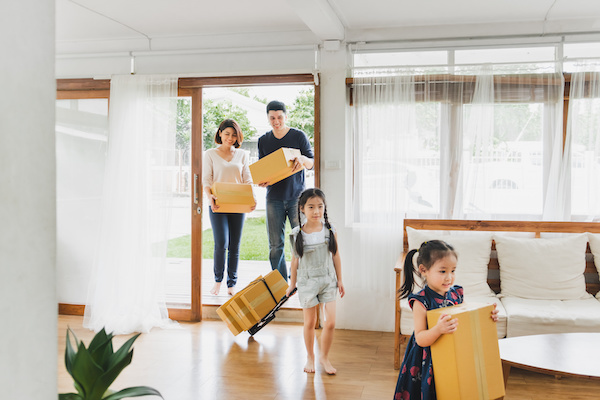 When searching for your first rental home in Canada, you might be surprised by how high rent prices can soar–especially if you're comparing rentals in big cities. Renters living in Canada's biggest cities, such as Toronto and Vancouver, pay some of the highest rents. But even if you live in a smaller, less expensive town, you may still wish to save some extra money.
Luckily, there are steps you can take to lower your monthly rent payments. The key is to be flexible and consider your landlord's perspective. For example, as real estate broker Claude Boiron noted in an interview with Scotiabank, Canadian landlords want reliable, financially stable tenants they can trust.
Here are 10 more tips for securing affordable housing as a newcomer:
1. Be patient
If you're brand-new to Canada, the best-priced rental homes may not be accessible to you until you build more credit history. When considering your application, landlords want proof that you can be trusted to pay your bills. They may ask to see your credit score and recent pay stubs, among other documents. But if you're a newcomer, you won't yet have a credit history to show. The good news is building a positive credit history isn't hard. It just takes time.
2. Offer alternative evidence of your creditworthiness
Depending on your age and where you're from, you may have already built an impressive credit history back home, but you won't be able to transfer it to Canada. That doesn't mean that your previous financial history isn't useful. If you have documents or references available that help demonstrate a history of positive financial behaviour, ask a landlord if they'll consider it. Some landlords are more flexible than others about what they'll accept. Alternatively, a landlord may allow other Canadian residents with more credit history to guarantee your rent.
3. Make an offer that's hard to refuse
Unless your landlord has fixed procedures for deciding how much rent to charge, you may be able to bargain with them. But before you ask, take the time to think like a landlord. Is there anything you can offer that would help make a landlord's life easier or more predictable? Many landlords, for example, prefer long-term tenants over renters who move frequently and may be willing to discount your rent if you agree to sign a longer lease. Similarly, pre-paying a portion of your rent could also help settle any financial concerns a landlord might have. Alternatively, a landlord who's short on time or typically hires contractors to make repairs might agree to lower your rent in exchange for help with maintaining the property.
4. Ask for a breakdown of what's covered by your rent payment
Some landlords will roll multiple amenities or utility charges into one rent payment. In some cases, that can cause you to pay more than you would otherwise. For example, your monthly rent may cover your unit's trash, hydro, or water bills. But you may be able to find better deals yourself. Take the time to compare utility prices to see if you can save money by assuming these costs yourself in exchange for a lower rent. Just be aware that some charges, such as gas or hydro, can vary widely, depending on the season and your usage.
5. Wait to view a property before renting it
If you haven't landed yet, consider investing in a short-term rental first, even if it costs more upfront. That way, you can take your time comparing homes and you'll be less likely to miss out on bargains that you can only get in person. For example, some landlords may not advertise lower-priced units online. You may also have more leverage in negotiating a lower rent payment if you view a unit in person, or even find that a rental home's physical condition doesn't justify its price.
6. Research and compare prices
Before you can determine a fair rental price, you'll first need to know what kind of rent prices are typical for the area. Landlords will often monitor prices from neighbouring rentals in order to gauge how much they should charge new tenants. But sometimes, they'll overestimate how much they can charge. If a rental you're interested in is overpriced compared to similar homes in the area, you may be able to use that information to negotiate a lower rent. Similarly, a landlord may be more willing to offer you a discount if you're renting in an area with a lot of vacant properties. You can view rentals for newcomers like you here.
7. Ask for help from savvy locals
Sometimes the best, most valuable information about a neighbourhood comes from locals. Get in touch with a local realtor and ask for help narrowing your search. Realtors typically have a vast knowledge of the neighbourhoods they work in and can be a tremendous resource for gathering valuable intel and finding properties you might not have learned about yourself. Even better, you won't have to pay for this service since landlords pay realtors to help them find good tenants.
8. Utilize government-funded resources
Another nice perk to being a newcomer to Canada is that you have special access to resources that aren't available to everyone, including free newcomer services. Use these resources to your advantage by setting up an appointment with a local service provider organization. Depending on your situation, you may also qualify for other types of social services, such as subsidized housing.
9. Look for hidden gems in overlooked neighbourhoods.
In general, the more popular a neighbourhood, the more expensive the housing. Luckily, this means that you can often find hidden gems by searching for less expensive homes in areas where fewer people are looking. For example, consider rentals outside of the main downtown area, rather than in a central location, or in areas that aren't as popular with families.
10. Pool your resources with other renters.
One of the most popular and reliable ways to secure a lower rent payment is to split your costs with roommates. However, you may also be able to shave costs by sharing certain kinds of payments, such as cable or internet, with roommates or neighbours.
 Keep an open mind about the type of home you rent
Finally, consider moving into a less-traditional rental home, such as a basement apartment or a multi-family unit. Some landlords will even divide up single-family homes into multiple units, which can be surprisingly nice to live in.
Legal Disclaimer: This article is provided for information purposes only. It is not to be relied upon as investment advice or guarantees about the future, nor should it be considered a recommendation to buy or sell. Information contained in this article, including information relating to interest rates, market conditions, tax rules, and other investment factors are subject to change without notice and The Bank of Nova Scotia is not responsible to update this information. All third party sources are believed to be accurate and reliable as of the date of publication and The Bank of Nova Scotia does not guarantee its accuracy or reliability. Readers should consult their own professional advisor for specific investment and or tax advice tailored to their needs to ensure that individual circumstances are considered properly and action is taken based on the latest available information.