Newcomers Are Seen as a Key Part of Long Term Housing Market Direction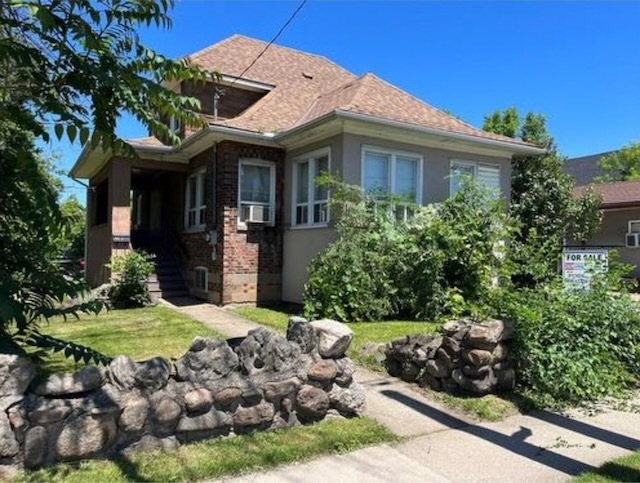 As Canadian home sales fell for the fifth consecutive month between June and July, an "acceleration in immigration" is seen as a key factor boosting housing demand and prices in the long term.
For newcomers arriving in Canada, falling sales and prices are obviously a good thing.
A survey by Ipsos Public Affairs released earlier this year found that newcomers to Canada are looking to buy their first new home faster than ever. The study showed that immigrants to Canada typically are homebuyers within their first five years of arriving and are overall more focused on owning a home than non-newcomers.
Newcomers are more focused on homebuying
That focus on homebuying, combined with the continuing year-to-year arrival of a record number of newcomers, is also being counted on to stabilize and grow housing demand. 
In her monthly Canadian Homes Sales Report, Scotiabank economist Farah Omran concludes by saying that she expects an acceleration in immigration, combined with demand fundamentals and challenges to increasing available supply, to "put a floor on prices and sales."
Canada is currently on track to welcome record numbers of new immigrants between 2022 and 2024. Housing experts have long predicted this will have a significant impact on housing demand and prices across the country.
A record-breaking level of immigration was achieved in 2021 with 405,970 new permanent residents. Canada is set to welcome 431,645 permanent residents this year (and 447,055 in 2023 and 451,000 in 2024).
So far, most newcomers to Canada have come from India. Ontario remains the top landing spot for new immigrants.
RBC economists Robert Hogue and Carrie Freestone also predict immigration will stabilize and grow the housing market.
"Together, immigration and shrinking households are among the forces that will bolster Canadian housing demand and protect against a full-blown housing crash," they said.
Impact of immigration will stop housing crash
Speaking with Joshua Chong of The Toronto Star, Kate Choi, an associate professor of sociology at Western University and director of the Centre for Research on Social Inequality, backed up Omran, Hogue and Freestone. 
"If the rate of immigration and current changes in household formation behaviour persists, we would likely not have a housing crash over the mid-to-long term."
Declines are expected to continue
They also said they expect the number of Canadian households will rise by 730,000 by 2024 compared to 2021, adding 240,000 new households annually.
But while immigration and demographics may stop the price and housing decline, for any newcomer arriving now with the funds to buy a home, the market is in their favour as the declines are expected to continue. 
"The declines we have seen so far," writes Omran in her report, "have been mostly driven by worsening economic conditions, such as loss of purchasing power, fall in stock markets, and rising costs of inputs, with higher mortgage rates, increasingly playing a bigger role."
Large rate hikes have affected mortgage rates
The slowdown has been attributed to the Bank of Canada's strategy of increasing its key interest rates to tackle inflation. The BoC raised rates by one percentage point to 2.5 percent in July. That was largest hike in 24 years and  directly affected mortgage rates and thus buying power. 
On Sept. 7, the BofC raised it's rate by three quarters of a percentage point, to 3.25 percent  and said more hikes are coming. The impact on home sales is expected to be negative.
July was the quietest for sales in over two years
The Canadian Real Estate Association (CREA) said in its latest report that sales in July fell 5.3 percent compared with June. The actual number of sales last month was 37,975, down 29 percent compared with July 2021.
Robert Kavcic, BMO Capital Markets senior economist, called it "the quietest July for sales since the financial crisis in 2020."
More people now expect prices to drop relative to before - Farah Omran, Scotiabank
Still, last month's drop in month-over-month sales was the smallest of the past five months. Experts have said it is too soon to predict what will happen next. 
Interestingly, Toronto, the country's  largest real estate market, saw a slide in home prices halted in August after experiencing a collapse from the spring into July.  
Shift in market psychology
The average price for homes sold in the Greater Toronto Area (GTA) last month was $1,079,500, the Toronto Regional Real Estate Board (TRREB) reported Friday. That was little changed from July, when the average selling price was $1,074,754. 
But as Omran points out, there is a "shift in market psychology" going on.  
"More people now expect prices to drop relative to before," she said, "and therefore buyers are increasingly feeling less rushed and are holding off for cheaper price tags. It is a self-fulfilling cycle: the more house prices drop, the more buyers expect them to in the future, the more they wait, the more demand and house prices drop."
Davelle Morrison, a Toronto broker with Bosley Real Estate Ltd., concurs with Omran. 
"There's definitely a lot more people who are waiting until September before they list properties, and they're trying not to list in August if they don't have to,"  Morrison told Tara Deschamps of Canadian Press. 
Omran says the declines we have seen so far "have been mostly driven by worsening economic conditions, such as loss of purchasing power, fall in stock markets, and rising costs of inputs, with higher mortgage rates increasingly playing a bigger role."
And while Canadians raised their net worth to record high levels during the pandemic, said Omran, "they have also increased their liabilities, encouraged by record low rates and 'cheap' debt."
Also,  the Greater Toronto Area new homes market broke a record in July registering the single-lowest number of single-family home sales in the over two decades.  This further indicates rapidly diminishing demand from buyers.
The Building Industry and Land Development Association (BILD) July market report revealed that only 97 single-family homes sold during the month.
Toronto, Vancouver affect the national average price
According to CREA, new listings in July were 73,436. That's down six percent from July 2021 and down five percent from June of this year. 
Nationally, the average sales price was $629,971. That's down five percent from $662,924 in July 2021 and on a seasonally adjusted basis, amounted to $650,760, which is a three percent drop from June, according to CREA's report.
If you remove the Gateway cities, Vancouver and Toronto, from that calculation, it slices $104,000 from the national average price.
Southwestern Ontario has been hit hard
Omran said that of the 31 cities tracked by Scotiabank, eight,  all of which in Ontario except for Victoria, are now buyers' as opposed to sellers' markets, with the rest in the balanced market territory. Toronto is now considered a buyers' market. 
BMO's Kavcic said, "Southwestern Ontario is feeling it hardest, with markets like Kitchener-Waterloo and London down roughly 15 percent from their high already."
Omran called the recalibration in the housing market "a welcome development and an intended policy consequence of higher rates."
Market current is still playing out
"The supply-demand conditions have been easing in many parts of the country, with the national market now in balanced territory."
"The rate hikes were meant to remove some of the exuberance from the market, which they are doing—admittedly, however, they are doing so at a much faster pace than previously anticipated, particularly as they coincide with a changing and uncertain macroeconomic environment and a worsening consumer sentiment."
Evidently, the housing market is currently reacting to a slew of factors—which seems alarming given the speed of the slowdown, but as the above factors play out, we can expect the housing market to settle into a more comfortable pace of adjustment.
The RBC economists Hogue and Freestone say that the current market correction has yet to play out fully, but "it's unlikely to morph into the type of prolonged spiral observed in the U.S. during the 2008 financial crisis."
Phil Soper, CEO and president of Royal LePage, told The Star that he expects to see an upturn in the housing market in the spring of 2023, as people come to grips with the new interest rate levels. The market will recover soon, Soper said, because there is still pent-up demand from early in the pandemic.
Choosing the right city for settlement is key to home ownership
Royal LePage also released a new survey that showed almost two thirds of Canadian millennials who don't already own a home are confident they will one day, but 52 per cent say they would have to relocate to do so.
So, for newcomers to Canada, the majority of whom are millennials, choosing the right city to settle in become even more important.