Immigration set to drive recovery and rents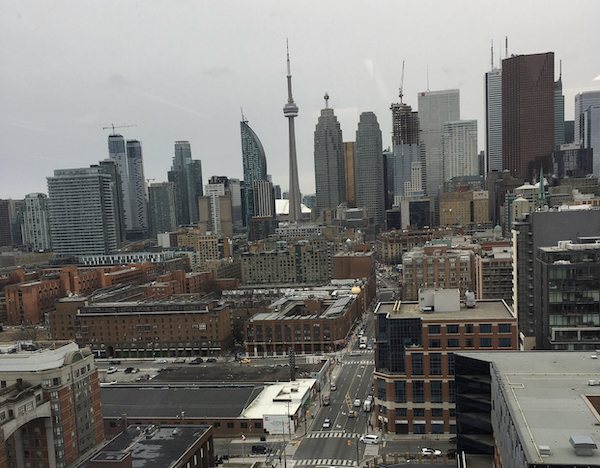 As Canada tentatively but assuredly emerges from the worst of the COVID19 pandemic, the reopening of international borders remains a vital issue to immigrants, businesses, and owners of rental properties across the country.
Immigrants hoping to come to Canada were no doubt relieved when the federal government this week provided details regarding how the process would work allowing approved permanent residents to travel to Canada if their documents had now expired.
And that's good news for businesses already experiencing, or anticipating, a talent labour shortage as the economy - so it's predicted - roars back to life. Signs suggest this is already happening in some sectors.
Newcomers drive economic growth
Population and labour force growth are important to keeping the Canadian economy strong. As Marc Desormeaux, senior Scotiabank economist has noted, Canada has historically relied on newcomers to propel economic growth.
"Immigration is becoming even more important to Canada's economic success," said Desormeaux, the featured guest speaker at Prepare for Canada's Aug. 25 Settling In Canada online fair.
 "Canada's population is ageing, and its birth rate was among the lowest in the G7 before the pandemic. Over time, those factors are expected to limit the pool of workers available to contribute to the economy. Welcoming newcomers helps to offset the economic challenges caused by an ageing population and a low birth rate."
Rental prices on the rise
Immigration also impacts Canada's rental market, both in terms of rentals and development, and as immigration ramps up, so likely could rent prices.
It certainly appears that rent prices in Toronto are heading steadily up, even before newcomers arrive in significant numbers.
The average rental rate in the Greater Toronto Area looks to have bottomed from January to March this year and has now increased from $1,977 in April up to $1,999 in May. This is all according to the newest Bullpen Research & Consulting and TorontoRentals.com Toronto GTA Rent Report.
Good news for landlords
Ben Myers, president of Bullpen Research & Consulting, offered this analysis: "The rental market in the GTA has turned a corner and is trending back up again; bad news for tenants, and good news for landlords."
Myers also predicted that "with Toronto entering the next stage of COVID19 reopening, tenants will be reminded of the benefits of a centrally located apartment or condominium rental, as patios fill up and boutique retail shops open. We expect an increase in leasing activity as tenants look to take advantage of the current incentives at many buildings before they disappear." 
And as Ainsley Smith wrote this week in Storeys.com, "with the borders poised to reopen, leading to a ramp-up in tourism and [international] students returning to campus, and office towers expected to return to full capacity, Bullpen Research & Consulting is now forecasting a rent growth of 12 per cent to 14 per cent next year."
Prior to the pandemic, there were almost 700,000 foreign students registered at Canadian schools (universities and colleges), according to Study International. Students from India comprising about a third of that number. The overwhelming majority of foreign students rent. 
Global Affairs Canada estimated that "in 2017 and 2018 respectively, international students in Canada spent $18.4 billion and $22.3 billion on tuition, accommodation, and discretionary spending."
Economic recovery will be affected
And while newcomers and students who study abroad may face higher rent prices in some markets, the impact of the return of aggressive immigration will also be felt dramatically in terms of the economic recovery, says Desormeaux.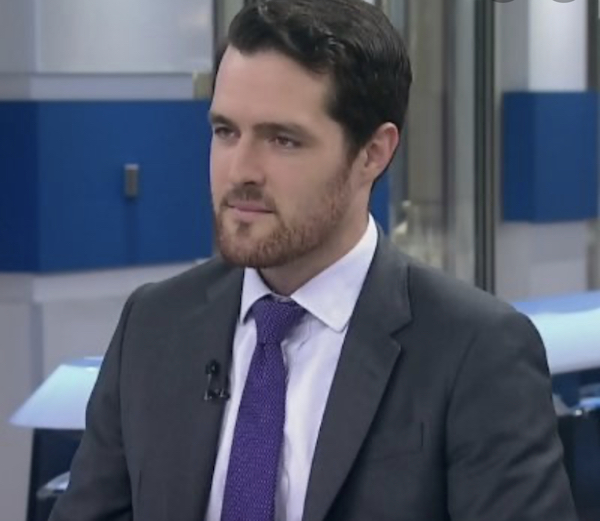 He points out that Statistics Canada reported that as of Jan. 1, 2021, Canada experienced the lowest annual growth since 1916. The drop in immigration during the pandemic impacted all provinces, with newcomer admissions falling to about 185,000 in 2020 from almost 342,000 in 2019, which constitutes a 45 per cent plunge.
In response to the impact of COVID-19, the Trudeau government released a new plan in October 2020 to support economic recovery through immigration.
In order to bolster the labour market and keep the country competitive globally, the plan increased the number of immigrants this country hopes to welcome. The new target for 2021 remains 401,000; 411,000 in 2022, and 421,000 in 2023.
Loosening of restrictions helps
"So far in 2021, immigrant admissions are up 25 per cent versus the same period last year, but still below pre-pandemic levels," Desormeaux says.
 "Loosening of pandemic restrictions likely contributed to some of those increases, but Canada has also seen a rise in the number of permanent residents who previously held temporary work and study permits—particularly in those provinces where admissions are up to date this year. The recent improvements in immigration levels stem from changes in the immigration status of individuals already in the country."
"The number one limiter for growth for our business customers was a shortage of skilled labour."  Dan Rees, Scotiabank
Wednesday's announcement by the Immigration, Refugees and Citizenship Canada (IRCC) about how the holders of an expired Confirmation of Permanent Residence (COPR)  can renew their documents so that they can travel and thus speed the arrival of skilled workers.
Meeting Canada's criteria
The COPR document is given to newcomer candidates who were approved to immigrate to Canada as permanent residents. This means that the person has met the program criteria, paid their fees, and passed health, security and criminality screenings.
Because of the wait caused by the pandemic, many approved immigrants (the majority of whom come from India) had their documents expire.
Canada does not accept expired documents at its entry points.  Coronavirus-related travel restrictions forced many COPR holders to have to wait for the border to reopen to them, which happened with Ottawa's June 21 announcement.
Approved applicants will get email
The federal government has released details on the process for allowing approved permanent residents to travel to Canada if their documents have expired.
The IRCC now says that if you hold an expired COPR, someone from the department will email you about your application. If you still want to immigrate to Canada, answer the email and indicate that you still want to come.
Canadian immigration programs that prioritize highly skilled workers and university-educated newcomers have also resulted in strong job creation in high-wage sectors including professional, scientific, and technical services.
Shortage of skilled labour a problem
Dan Rees, Group Head, Canadian Banking for Scotiabank, said recently that "the number one limiter for growth for our business customers was a shortage of skilled labour." 
Rees also pointed out that immigrants comprise 50 per cent of all degree holders in the STEM fields  (science, technology, engineering and math).
 "In general, we're optimistic about Canada's ability to attract skilled newcomers after the pandemic," says Desormeaux.
Severe labour shortage predicted
A Financial Post July 2 article stated that employment in Canada is expected to return to pre-pandemic levels by October, but after that reduced levels of immigration as a result of COVID19 restrictions may result in a severe labour shortage.
Stephen Brown, senior Canada economist at Capital Economics, points to the Canadian Federation of Independent Business's latest small business survey, which shows that Canadian firms are starting to catch up with the U.S. when it comes to labour shortages. Forty-one per cent of businesses surveyed in the June CFIB Business Barometer said a lack of skilled labour was limiting sales and growth. Another 28 per cent said a shortage of un- or semi-skilled labour was affecting operations.
Brown told FP that the reason for these shortages is ultimately a lack of newcomers to Canada.
"The big issue is immigration has slowed sharply," he said.
The report says the country will need a steady stream of immigrants with "future-focused skills" post-pandemic. Jobs in advanced tech, skilled trade and health care will be more important than ever. And training current Canadians won't be enough to meet demand.
Capital Economics is a prominent independent economic research company. 
Canada to exceed vaccination goals
As for rent prices across the country, Bob Dhillon, head of Mainstreet Equity and one of Canada's largest landlords, said recently that "the math is simple." 
 "We will see a population growth of 1.2 million through immigration in the next few years ... and though not everyone will be a renter, that number is so large there will be a supply and demand imbalance for rental accommodation."
This country is now on pace to exceed its original goal of having everyone fully vaccinated by the end of September.
Over 25 million Canadians have already received at least one dose of a vaccine, and over 11 million have gotten their second dosage. That means the country is on pace to have the majority of its 40 million population vaccinated by the end of summer.
Toronto rent price hikes aside, these are all positive signs for newcomers, the Canadian economy and landlords.