Immigration Key to Trudeau's Budget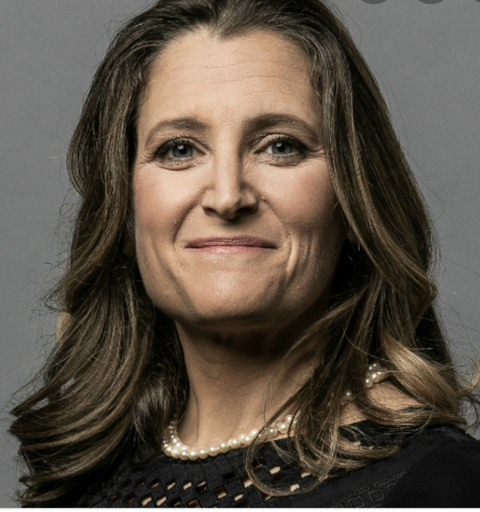 What will today's federal budget being unveiled at 4 p.m. say about immigration to Canada for the rest of 2021 - and beyond?
Likely not much directly. But indirectly it looms large.
The Trudeau Liberal government months ago made clear its intentions about immigration and the cornerstone role it will play in powering the Canadian economy post-pandemic.
The government's plan for 2021 still remains for 400,000 immigrants to arrive here by the end of the year. That, of course, is contingent on vaccination rollouts, the relaxation of border restrictions, settlement efforts, and the number of approved applicants currently on hold who ultimately decide whether to come.
Huge impact on housing/rental market
The target for each year until 2025 is just over 400,000. Recently, former Conservative Prime Minister Brian Mulroney, who wants Canada's population to grow to 100 million, advocated raising that number to 500,000 in 2026.
The impact of immigration on the economy and the housing/rental market is undeniable. 
 Anjali Rego, writing in  Prepare for Canada,  pointed out that "according to the Housing Market Assessment by the CMHC, immigration has been a key driver of rental demand in Canada's major housing markets. Due to the closure of international borders, immigration has slowed significantly, and the number of permanent residents coming into Canada declined. As a result, this contributes to higher vacancy rates in some housing markets."
As for today's long anticipated pandemic budget, back in August of 2020 TRIEC submitted a joint written submission to the federal finance committee in advance of the budget. Working with seven other immigrant employment councils and newcomer serving agencies across the country, TRIEC recommended: 
government create a fund of $1 million to allow immigrant employment councils to develop and scale programs aimed at helping employers to build inclusive workplaces.
the government support the continued growth of newcomer mentoring programs across Canada, with $11 million for existing programs and $1 million to develop programs aimed at immigrant women in smaller cities and towns.
the government create opportunities to connect international students to employment to spur economic growth.
Whether any or all of those recommendations made it into Finance Minister Chrystia Freeland's budget they are keys to its ultimate success.
Labour force and economic growth
Regardless of whether any of the TRIEC proposals are addressed in today's budget, a host of items certain to be in budget will rely heavily on immigration in order to succeed. As Sean Speer pointed out in the National Post:
"But one storyline that will hopefully not go neglected in the budget is the need to prioritize economic growth and productivity. This isn't just a short-term, pandemic-related problem. Canada's economy has been moving slowly for the better part of two decades — in fact, economic growth has averaged less than two per cent annually since 2000. We seem stuck in what some economists describe as "secular stagnation" or what the rest of us might call the "two-per-cent trap.
"The pandemic has revealed great weaknesses in areas where we thought we were making progress: gender equity, diversity and racism. It has also pushed back the timeline and sense of public urgency for making changes to improve the environment, modernize our health system, renew our infrastructure, increase productivity, or bring new immigrants into Canada.
"Canada is maintaining high levels of immigration to offset the negative economic and fiscal impacts of its aging population and low birth rate.
"Canada has one of the world's oldest populations, with nearly 18 per cent of its population being age 65 and over. It also has one of the world's lowest birth rates at 1.47 births per woman. As such, Canada will face challenges growing its economy and supporting government spending in the future. These challenges can be alleviated by welcoming more immigrants to support labour force and economic growth."
Rental demand and pricing
A renewed economy and the unleashing of an immigration surge will definitely impact home ownership and rental availability, particularly in terms of rental pricing and property management.
Last  week, Michael Ferreira, the managing principal of Urban Analytics, said one of the biggest factors driving rental demand in Vancouver, Calgary and Edmonton over the next few years will be the increase in immigration. The same is true in Toronto, Montreal, Fredericton, Hamilton and scores of other cities across Canada.
As the Wall Street Journal recently pointed out, "Canada is betting on a sharp increase in immigration beginning this year as a way to boost the country's economic recovery from the Covid-19 pandemic."
Whatever is in Minister Freeland's budget, you can bet immigration is driving it.