Are Toronto, Vancouver rental prices rebounding?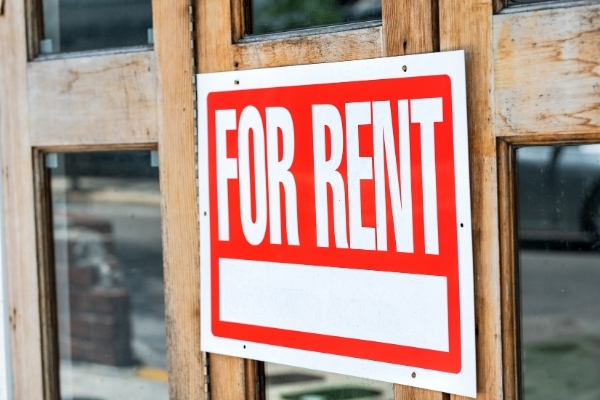 Have the rental markets in Toronto, Vancouver and Montreal actually bottomed out?
Well, according to new report by Rentals.ca and Bullpen Research & Consulting, the average rent prices for condos and apartments of all sizes throughout Toronto was $1,987 in March 2021. That's a decrease of approximately 19 per cent (or $467 lower) period in 2020. It's also up ever-so-slightly from the February,2021 data.
Rent prices in Toronto have been trending downward for the past 15 months.
Bucking the trend
And while just about all of Canada's major cities continue to show significant drops in year-over-year rent prices, Toronto, Vancouver and Montreal seem to be bucking that trend with slight month-over-month price increases in March.
So, what to make of all of this?
Bullpen president Ben Myers analyzes it this way:  "Despite the drop in rent on a national level, there are signs the rental market has bottomed out, with monthly rent increases in Vancouver, Toronto and Montreal."
"Vancouver," Myers said in a release accompanying the April 2021 Rent Report , "remains the most expensive city for renters looking for one- and two-bedroom homes ... Toronto finished second with average monthly rent for a one-bedroom home in March at $1,810, and average monthly rent for a two-bedroom home at $2,370."
The report backs that up. 
"Anecdotal evidence from leasing agents suggests that rental demand could be increasing in the downtown areas of Canada's major cities as tenants look to get in at the bottom before rents rise in conjunction with the rise in vaccine distribution."
Impact of fewer immigrants
However, one COVID19 factor the report doesn't mention is the impact the pandemic has had on immigration to Canada and, by extension, the rental market. Canada's immigration target for 2021 was 400,000. Most of those approved newcomers are stalled in their countries of origin due to travel and border restrictions.
A loosening of those restrictions would increase the demand for rental units. As the Wall Street Journal recently pointed out, "Canada is betting on a sharp increase in immigration beginning this year as a way to boost the country's economic recovery from the Covid-19 pandemic."
And, as Anjali Rego wrote in Prepare for Canada, "According to the Housing Market Assessment by the CMHC, immigration has been a key driver of rental demand in Canada's major housing markets. Due to the closure of international borders, immigration has slowed significantly, and the number of permanent residents coming into Canada declined. As a result, this contributes to higher vacancy rates in some housing markets."
Smaller condos available
Meanwhile, year-over-year rents have plummeted in Toronto (18.7 per cent), Vancouver (8.8 per cent), Edmonton (6.6 per cent) and Montreal (4.4 per cent).
The report notes that "there are a large number of smaller condos for rent in Toronto and Vancouver in 2021 versus 2020, which has contributed to the rise in the median rent per square foot on a national basis, and a decline in the average rent."
"The composition of listings can have a big impact on the average and median results on a monthly and quarterly basis, as smaller units have experienced less demand in the work-from-home era, contributing to their increase in listings and increase in rent per square foot."
According to the report, the average rental rate for all property types in Canada in March was down from February, and down 8.5% annually as the pandemic has continued to take a bite out of the rental market on a national level.
Ontario second highest
On a provincial level, British Columbia remained on top, edging out Ontario for the highest national rental rate in March 2021, with landlords seeking $1,915 per month on average (all property types). At $1,905, Ontario's rental rate was second highest, while Newfoundland and Labrador was the lowest at $934.
Looking at median rents across the country, the data revealed that, except for one-bedrooms, "all bedroom types experienced a slight increase" between the first quarters of 2020 and 2021.
As for one-bedroom increases and decreases, popular cities for rentals such as Mississauga (down 1.7 per cent month over month), Hamilton (down 1.6 per cent), Calgary (down 0.4 per cent), Edmonton (down 3.1 per cent) were all down.
Brampton sees an increase
Brampton, another popular city with newcomers seeking to rent their first home in Canada, the price of a one-bedroom rose 1.6 per cent. Rents in Richmond, B.C. rose 2.6 per cent).
On the other hand, studio units had an annual increase of 8.4 per cent. Two-bedrooms were up 0.3 per cent and three-bedroom units increased 2.4 per cent. Four-bedrooms rose by 3.7 per cent. 
The report points out that, in the midst of an ongoing work-from-home trend, "renters continue to look for larger units for a home office, which has resulted in more smaller units being listed on Rentals.ca pulling the average rent down."
Vaccine rollout a factor
That search for larger, home office units has prompted people to leave the city core in search of more work space leaving behind a glut of small one-bedroom condos.
In predicting that the rental price drop has bottomed out in the major cities, it appears the authors of the report see a current slight uptick in demand for smaller units that may rise as society gets closer to herd immunity via vaccines and shops and offices reopen and live events return. 
And once immigrants start coming.